Is there a universal sense of humor, one cosmic joke that would force even the grumpiest earthlings to erupt into laughter?
We're not sure, but a Spanish artist by the name of Puño has come painfully close. Below, you'll see our personal favorite of his smile-inducing depictions, an image that shamelessly plays off human being's penchant for toilet humor.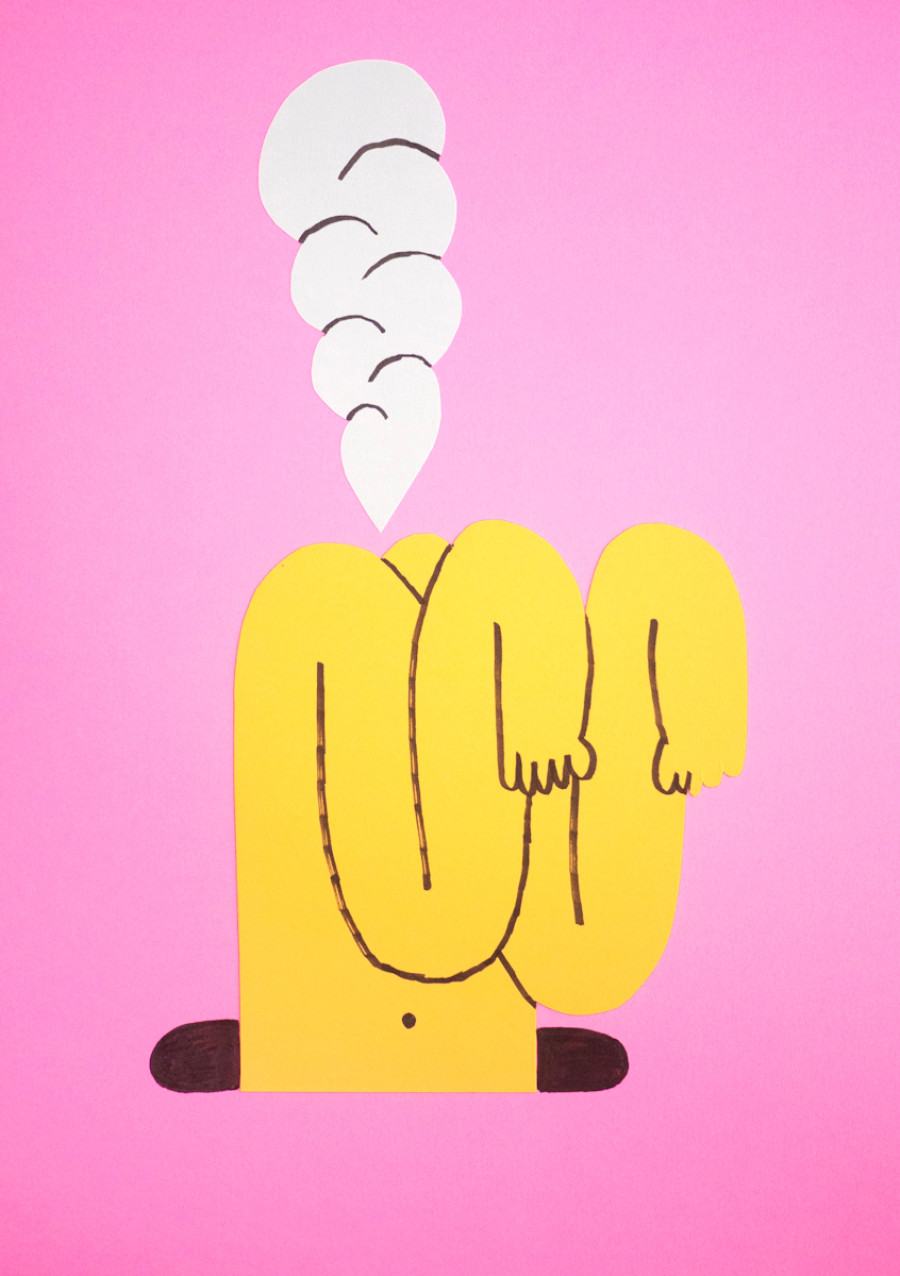 Rendering bulbous nudes, cigarette smoking fruits and floating bald heads in radiant hues, Puño's work falls somewhere between a Picasso print and a Nickelodeon cartoon.
"Pop art from any time or place is one of the most important references for my work," the artist explained in an email to The Huffington Post. "I observe pop culture in its form as much as in its content because I want my work to get to everybody, regardless of their age, culture or any other condition, even in time. That is why I use vivid bright colors and simple forms, and it is also why I am constantly searching the key to an universal and everlasting sense of humor."
Puño began creating artwork before the onslaught of digital technology, and spent the following years attempting to use new tools to achieve his original handmade aesthetic. He's now returned to his old ways, channeling newly developed digital skills into handmade cut up illustrations. Switching between the manmade and digital is no big deal for Puño, an artist committed to breaking down boundaries in all aspects of his work.
"I firmly believe in the total destruction of any conceptual barriers in graphic creation. At this moment, terms like 'comic', 'illustration', 'design' or 'art' just create hermetic niches that restrain creative potential and delay new formats, so I prefer to see me as a 'visual communicator', working with graphic images as a vehicle for ideas."
As long as those ideas revolve around butts and bananas, we completely approve. Take a deeper look at Puño's colorful imaginings below and let us know your thoughts.
BEFORE YOU GO
PHOTO GALLERY
15 Unintentionally Inappropriate Kid Drawings