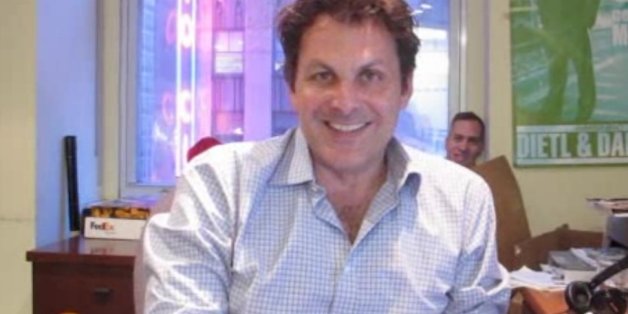 Bill Wolff will be the new executive producer of "The View," ABC confirmed Thursday.
Wolff, the former EP for Rachel Maddow at MSNBC, expressed excitement at the news in a statement.
"I am so appreciative for the privilege to work on this iconic program and to have the chance to collaborate with incredible people like Whoopi and Rosie, who each bring immense talent and boundless passion to show," Wolff said. "I will be forever grateful to Rachel Maddow for six amazing years together. As I begin this next chapter, I cannot fully express my profound gratitude to Ben Sherwood for making it all possible."
Talk of Wolff jumping to ABC has been growing louder for weeks, with pretty much everyone reporting the news but ABC itself. Maddow also gave Wolff a special farewell during her show, hinting at his new gig on "The View." She called Wolff's departure the "end of an era."
"He is not leaving us for any bad reason," she teased. "Bill apparently got some sweet new job on an easy show with a much better schedule."
In addition to Wolff, Brian Balthazar has been named co-executive producer, ABC said. The network has still not announced who will join co-hosts Whoopi Goldberg and Rosie O'Donnell to lead the chatfest, but viewers can surely expect big changes to the show's look.