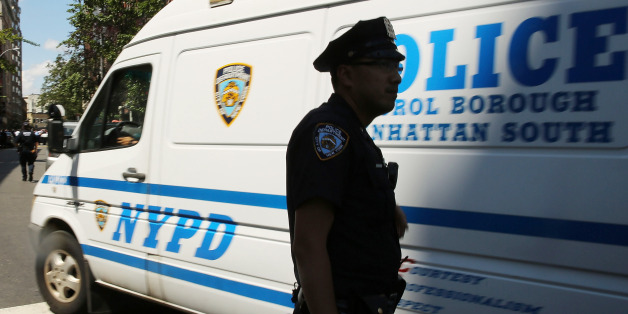 The killing of Michael Brown has prompted a heated debate about how the media covers race and crime.
A recent study shows yet more evidence of a troubling tendency in this area. Media Matters looked at three months of broadcast news reports from four New York television stations and found that the coverage of crimes allegedly committed by black suspects far outpaced the actual racial breakdown of crime in New York City.
Too often, it seems, black people are disproportionately portrayed as the face of crime.
According to averages of arrest statistics from the New York City Police Department (NYPD) for the past four years, African-American suspects were arrested in 54 percent of murders, 55 percent of thefts, and 49 percent of assaults. Meanwhile, over the past three months, the suspects in the four stations' coverage of murders were 68 percent African-American, the suspects in their coverage of thefts were 80 percent African-American, and the suspects in their coverage of assaults were 72 percent African-American.
There's a clear caveat to this study: three months is a very different period of time from four years. But, as the Columbia Journalism Review's Alexis Sobel Fitts pointed out, the findings track with similar surveys that have been taken in the past:
In a study of the Chicago broadcast media, a research team found that black defendants were more likely than defendants of other races to be shown through a mugshot rather than a personal picture or none at all. Another study of television coverage found black suspects are twice as likely as white suspects to be shown on camera under police restraint.