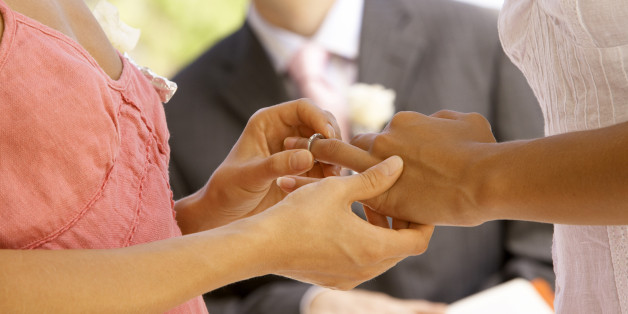 "Traditionalist" Matt Barber isn't back down when it comes to expressing his opposition to same-sex marriage and other lesbian, gay, bisexual and transgender (LGBT) issues.
Weeks after suggesting that the anti-LGBT crowd revisit "the civil disobedience" of the 1960s, Barber claimed that the marriage equality movement was taking a "sledgehammer" to society, and will eventually send it "tumbling down," Right Wing Watch first reported.
Listen to audio of Barber's remarks, then scroll down to keep reading:
"I just hope that people will recognize that when we deviate and try to redefine something that cannot be redefined — particularly when that thing, we're talking about marriage here, is a fundamental cornerstone of any society," he told Janet Mefferd. "If we take a sledgehammer to that cornerstone, the results are disastrous and everything comes tumbling down."
The site notes that Barber was commenting on a federal judge's ruling that struck down part of Utah's polygamy ban.
The remarks aren't particularly surprising given Barber's history of claims against the LGBT community. Earlier this year, he deemed the international push for marriage equality a "demonic incursion of sexual anarchy," while praising Slovakia's same-sex marriage ban.
BEFORE YOU GO
PHOTO GALLERY
Gay Marriage Around The World