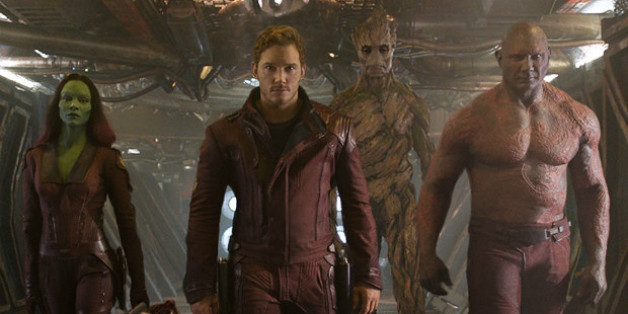 Move over Captain America, Peter Quill and his crew have made their way to the top.
Marvel's latest flick "Guardians of the Galaxy" cemented its place at No. 1 this weekend, becoming the top-grossing movie of the 2014 domestic box office on Friday, Aug. 29, according to Entertainment Weekly. The film surpassed "Captain America: The Winter Soldier," which grossed a total of $259.7 million domestically, bringing in $274.6 million after taking over the start of the holiday weekend.
"Guardians of the Galaxy" hit theaters on Aug. 1 and had a production budget of $170 million.
The action movie topped the weekend box office, with "Teenage Mutant Ninja Turtles" coming in at No. 2 with $11.7 million and "If I Stay" grabbing the No. 3 spot with $9.3 million.
BEFORE YOU GO
PHOTO GALLERY
Celebrity News & Photos