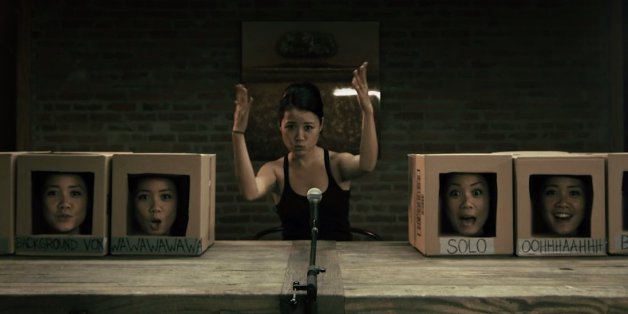 If you don't already know who Kawehi Wight is, let us tell you: She's winning the DIY music game.
The prolific Kansas-based solo artist has been slowly taking over the Internet, ripping it on her loop station and playing unique covers of everything from the mainstream (Ellie Goulding, Gotye) to the alternative (Radiohead) to the classics (Michael Jackson). She even covers Hawaiian songs (Kawehi is part Hawaiian) and mixes in her original work from time to time.
Now, she comes at us with a CGI video for "Anthem," a song from her new EP, "Robot Heart," which was successfully funded on Kickstarter in March. Kawehi sticks to themes for each project and the music on "Robot Heart" is made completely using machines, written "from a robot's perspective."
Complete with dismembered Kawehi-cloned heads beatboxing in actual boxes, the video below is proof that great things happen when you think outside of the box by repeatedly putting your head(s) in one.
BEFORE YOU GO
PHOTO GALLERY
Celebrity Cameos In Music Videos