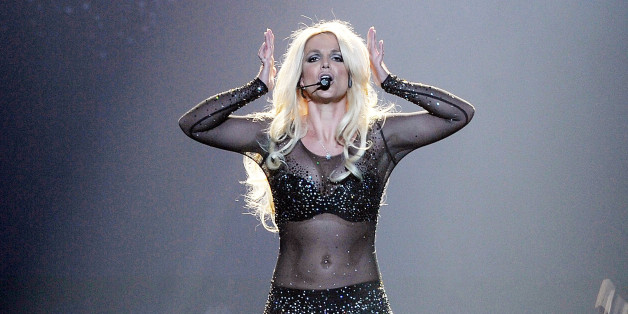 Britney Spears is taking on the single life in classic Queen of Pop style.
As rumors swirled last week that David Lucado had cheated on the famous singer, Spears directly addressed the situation for the first time Sunday night.
"Well, by now everyone knows my boyfriend cheated on me," she said to the audience of her "Piece of Me" show at Planet Hollywood Resort & Casino in Las Vegas, according to the Daily Mail. "But the best part of breaking up is going on first dates."
She continued having fun with the crowd, adding, "I need a hot guy. Where are the hot guys here tonight?"
News first broke of the couple's split on Aug. 28, when the 32-year-old took to Twitter to announce her newly single status:
Ahhhh the single life!

— Britney Spears (@britneyspears) August 28, 2014
She then shared an Instagram post with the caption: "When you're having a shitty day... "
According to People, the relationship was going fine until Spears' father, Jamie, alerted his daughter to the existence of a video that proved Lucado's infidelity. TMZ reports that the elder Spears purchased the video to prevent it from going public.
If Sunday's show proves anything, it's that Britney seems to be putting this whole thing behind her, and is getting pumped for the exciting next stage of her life.
BEFORE YOU GO
PHOTO GALLERY
Britney Spears' Geekiest Fashion Moments