The White House says it's still working on a strategy to confront ISIS and adds that moooooooommmmm, it will finalize a military response when it's done with this Mario levellllll. Burning Man attendee Grover Norquist would not like some of your taint wash, thank you very much, but is concerned that we're taxing our taint wash production all the way to China. And Trent Lott and John Breaux are both lobbying for Gazprombank, which has been subject to U.S. sanctions. Somewhere, Lanny Davis shed a tear on a 10-point strategy memo and threw it into a wastebin. This is HUFFPOST HILL for Tuesday, September 2nd, 2014:
We're tinkering with our layout this week, mostly by incorporating images. Please let us know what you think... those of you who don't already email us about "STOPPPING GOP EVEL BANKSTERS!!!!," that is.
HUFFPOST POLLSTER'S NEW SENATE FORECAST: DEAD HEAT "According to a new election forecasting model compiled by HuffPost Pollster and launched on Tuesday, Republicans have a 48 percent chance of taking control of the Senate. The outcome hinges on a handful of races where the poll-tracking model shows the Democratic and Republican candidates separated by less than 2 percentage points: Arkansas, Colorado, Iowa, Louisiana and North Carolina. In hotly contested races in four more states -- Alaska, Georgia, Kentucky and Michigan -- the leaders enjoy slightly greater margins, but either candidate still has a real chance of winning." [HuffPost's Mark Blumenthal and Ariel Edwards-Levy]
CHUCKLEHEAD UPRISING Other than any rocks that may clog Boehner's lawnmower as he manicures his own personal Walden Pond, these are the speaker's biggest irritants. "Ten of the 12 House Republicans who didn't support John Boehner's 2013 selection as speaker are cruising to November victories, despite the business community's attempts to knock some of them off. Representative Ted Yoho's primary victory in Florida last night completed the sweep, while the remaining two ran for the Senate and lost. Yoho will be joined, post-election, by almost a dozen new members who have said on the campaign trail they won't support Boehner or have refused to commit to him. The arrival of a new batch of lawmakers angry at Washington and bent on slicing federal spending will empower a faction that is among Boehner's most recalcitrant -- and proud of it." [Bloomberg]
ADMINISTRATION STILL WORKING ON ISIS STRATEGY - Steven Dennis: "As news broke Tuesday that the Islamic State had posted a video claiming to show the beheading of American journalist Steven Sotloff, the White House still hasn't figured out how to take on the group in Syria. 'The president and his team are still working on' a military strategy for Syria,' Press Secretary Josh Earnest said at Tuesday's briefing. Republicans have become increasingly hawkish about attacking ISIS — also knowns as ISIL — in recent days. 'The threat posed by ISIL should transcend partisan politics,' the Senate's No. 2 Republican, John Cornyn of Texas, said Tuesday in a statement. 'With each passing day this terrorist group grows more capable and the danger to the U.S., our allies, and our interests becomes more serious.'" [Roll Call]
SCOTT BROWN DOES NOT DISCRIMINATE AGAINST OUT-OF-STATE VOTERS - This is the hottest case of voter fraud literally ever. Eric Levenson: "Want to vote for Scott Brown in the New Hampshire Senate race, but not a New Hampshire resident? No worries. Brown told Boston's own Howie Carr that out-of-state supporters should just 'come on over' and vote for him anyway." FULL QUOTE: "Well they can come over and do same-day registration and say they want to come down and vote. So if they feel compelled to do so, come on down." Boston.com
Haircuts: Molly Redden (h/t Nick Baumann), Dave Wood* (h/t Ryan Grim), Eliot Nelson* (h/t Eliot Nelson)
* Vacation beards.
DAILY DELANEY DOWNER - Family homelessness is a big problem here, as Sarah Anne Hughes reports: "D.C. is preparing for a 16 percent increase in homeless families seeking shelter this winter, according to a plan approved today by the Interagency Council on Homelessness. 'A projected increase for this winter is consistent with the trends tracked during the summer of 2014, from May through June, since there was a 26 percent increase of families requesting assistance at the Virginia William Family Resource Center compared to the same time period last summer,' states the plan, which is created each year to prepare for hypothermia season. The city is not required to provide shelter for families during the summer, as it is during the hypothermia season, which runs from November to the end of March." [DCist]
DOUBLE DOWNER - The Russians have regained control of their outerspace sex lizards and it turns out all the lizards died.
Does somebody keep forwarding you this newsletter? Get your own copy. It's free! Sign up here. Send tips/stories/photos/events/fundraisers/job movement/juicy miscellanea to huffposthill@huffingtonpost.com. Follow us on Twitter - @HuffPostHill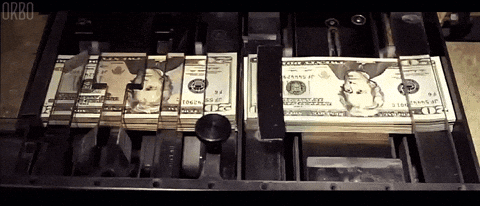 PEACE, Y'ALL: ERIC CANTOR HEADING TO HEDGE FUND - Guess our "Program Director at City Harvest" entry in the office pool was bunk. Igor Bobic: "[Cantor] is joining investment bank Moelis & Co. as vice chairman and managing director. He stands to earn $3.4 million in cash and stocks as a signing bonus, with $1.2 million guaranteed in just his first year. That's worth a lot more steaks than the $174,000 a year salary Cantor earned as a member of Congress." [HuffPost]
Transparency rules are Congress' recycling bins: they try their best to use them. Billy House: "And, according to John Murray, a former top adviser to Cantor in Congress acting as a spokesman this week, Cantor's discussions with Moelis stemmed from a July get-together about his future generally. The idea of working for the firm came up, and began to intensify after that. Cantor described the same chronology in an interview with The Wall Street Journal...So while Cantor's talks with Moelis about the job date from July, he filed no public notice about them with the clerk's office.'" [National Journal]
Harvard Lampoon has a jape at our expense: HuffingtonPsst.com
CAN YOU EVEN LOBBY, BREAUX? - Center for Public Integrity: "Gazprombank is controlled by Russia's state-owned energy company Gazprom, the country's largest gas producer; it supplies about a third of Europe's natural gas.In a filing submitted Friday and effective that day, former Senate Majority Leader Trent Lott (R-Mississippi) and former Senator John Breaux (D-Louisiana) are listed as the main lobbyists under the Gazprombank account for the firm Squire Patton Boggs, lobbying on 'banking laws and regulations including applicable sanctions.'" [CPI]
The female body has ways to shut that whole inequality thing down: "Just days after an internal report found that the Republican Party is alienating female voters by opposing equal pay laws, the party attempted to reverse that trend in a tweet. 'This #LaborDay, the White House & Democrats believe paying women less than men is an acceptable practice,' the Republican National Committee tweeted. 'All Republicans support equal pay.'" [HuffPost's Laura Bassett]
DIRECT YOUR LOBBYING DOLLARS TO THESE TWO WOMEN - Ryan Grim and Sabrina Siddiqui: "In April, [FCC] Chairman Tom Wheeler introduced a draft proposal that would still effectively end net neutrality, though he puzzlingly claimed in public that it would not. Normally, the votes of a chairman's fellow partisans are guaranteed at the agency level. But on an issue as high-profile as the Internet's future, that is anything but the case at the FCC. And that gives the Democratic commissioners who share the dais with Wheeler outsized influence. Meet Mignon Clyburn and Jessica Rosenworcel, the two women who hold the future of the web in their hands." [HuffPost]
Wear shorts to the office as much as you damn well please. Don't let the squares win. Let your knees taste the sweet air of freedom. Let the winds of liberty tussle your shin hairs.
BEGICH PULLS SEX OFFENDER AD - This past week has helped us celebrate our campaign ad appropriateness widget: Blaming your opponent for causing Ebola -- OK; Claiming your opponent for enabling a sexual predator -- Not OK. Examiner: "After receiving an blistering letter from the lawyer of the family of a sexual assault victim, Alaska Sen. Mark Begich is taking down a controversial TV ad criticizing his Republican opponent. It is the first ad run by a Senate campaign to be pulled this cycle. Begich's campaign released a TV spot last week that faulted Republican challenger Dan Sullivan, the state's former attorney general, for the early release of a sex offender who has been charged with the death of an elderly couple and the sexual assault of a two-year-old." [Examiner]
Love in this (clu)Bubba: "Usher is hosting a Senate fundraiser, but Bill Clinton is getting top billing. The Atlanta-based singer and dancer will hold a campaign event for Georgia U.S. Senate candidate Michelle Nunn on September 13, and the former President will be the fundraiser's marquee guest." [CNN]
AMERICAN CROSSROADS: JERKS It's not like Mary Landrieu doesn't have a home of her own in Louisiana or anything! "American Crossroads—the Karl Rove-founded Super PAC—released a biting one-minute ad today painting Landrieu, who is facing a tough reelection bid against Republican Bill Cassidy, as a senator representing D.C., not Louisiana. The ad pastes together a bunch of news clips in which people are commending all the work Landrieu has done on behalf of D.C. residents." [WCP]
BECAUSE YOU'VE READ THIS FAR - Here's a cat encountering bananas.
GROVER NORQUIST AT BURNING MAN - Not sure how much people dressed in corduroy shorts so whacked out on shrooms they're talking to the sand want to hear about the Austrian School, but hey: "A man approaches us from inside, carrying a jug of water with a misting attachment. 'Would you like a spray?' the man asks. 'Not today,' Norquist says. The man smiles. 'Well, would you like a taint wash?' Norquist has been at Burning Man for less than a day, but he's already learning lots of new things — including the word taint, which, after a moment of confusion, he asks me to define. (Hmm, how to put this to the godfather of modern American conservatism?)" [NYMag]
COMFORT FOOD
- A map of every country's drinking preferences.
- Bulldog plays peek-a-boo.
- An interactive graphic of when Americans are working, by profession.
- A hyper lapse of a bike ride through Melbourne.
TWITTERAMA
@DKThomp: Just saw a paper called "The Temporal and Focal Dynamics of Volitional Reconsumption." So tired of academia's shameless clickbait headlines.
@edwardslevy: The Embargo-gos #terribleDCbandnames
@DanAmira: ISIS's grand strategy, as best I can tell:
1. Unnecessarily provoke America
2. Get bombed
3. Die
To each his own, I guess?
Got something to add? Send tips/quotes/stories/photos/events/fundraisers/job movement/juicy miscellanea to Eliot Nelson (eliot@huffingtonpost.com) or Arthur Delaney (arthur@huffingtonpost.com). Follow us on Twitter @HuffPostHill (twitter.com/HuffPostHill). Sign up here: http://huff.to/an2k2e