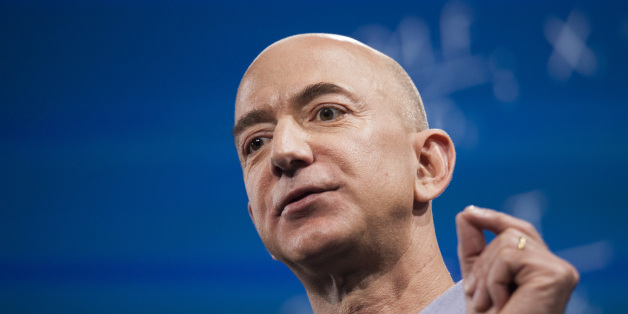 Jeff Bezos may own the Washington Post, one of America's leading news organizations, but that doesn't mean he has to actually talk to the journalists at newspaper.
Bezos kept up a dubious practice of refusing comment to the journalists he pays when it was announced on Tuesday that he had replaced the Post's publisher, Katharine Weymouth, with former Politico executive and Reagan administration official Fred Ryan. Given that Bezos has owned the Post for little over a year, and that he was severing the paper's last ties with the storied Graham family by ousting Weymouth, the news was not insignificant.
Anybody expecting openness and transparency from Bezos, however, would be disappointed, as the Post's own story made clear:
"The announcement did not give reasons for the change or its timing. Bezos declined to comment through a spokesman."
Uh, OK then! Thanks for the help, boss.
Bezos, of course, has form in this area. Amazon, the other company he leads, is notorious for its almost complete refusal to comment on any story. It has continued to do this even with stories written in the Post.