A Native American child was reportedly sent home early from his first day of Kindergarten last week because officials said his long hair conflicted with the school's dress code.
Malachi Wilson, 5, does not receive haircuts because it is against his religion as a member of the Navajo Nation, the child's mother told a local CBS affiliate. Apparently though, this religious rule conflicts with F.J. Young Elementary School's dress code, which says that, "Boys' hair shall be cut neatly and often enough to ensure good grooming."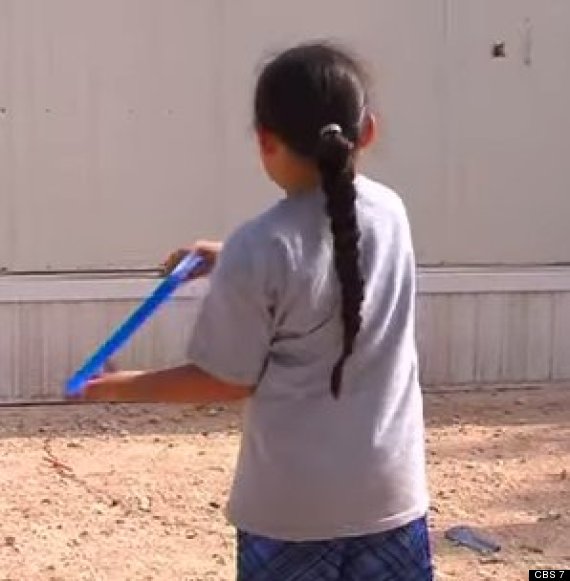 When the child showed up for his first day of Kindergarten at the Texas school he was sent away. The principal told April Wilson, Malachi's mother, that he would not be able to attend class until his hair was cut, reports Native News Online.
School officials reportedly told April Wilson that she had to prove that Malachi was Native American. After the family provided official Navajo Nation documentation, the district said Malachi could return to school, and he went on to attend class the next day, reports the outlet.
"I enrolled him back in June so I thought we were all set for Malachi to attend school on Monday," Wilson told the outlet. "I checked the 'Native American' box on the enrollment form."
Representatives for the school told the CBS affiliate that they followed procedure "one hundred percent," and pointed to the district handbook, which states that, "religious or spiritual beliefs may qualify for an exception from provisions of the dress code. However, any exceptions must receive prior approval by the campus administrator."
Seminole Independent School District superintendent Doug Harriman, told The Huffington Post that he thinks the incident was overblown. He confirmed that the district initially told April Wilson that Malachi's hair was a dress code violation, and that once she provided documentation that Malachi was Navajo, it was not a problem.
"We have a great history of making exceptions for religious reasons, at that particular time our hair code did not fit this particular child," said Harriman.
He said that the district does not have many Native American students, but that they are looking forward to learning from Malachi and his culture.
"We don't have a lot of Native Americans so consequently we're going to get a great education from this too," said Harriman. "As a district we respect and make exceptions in our dress code on a regular basis -- we do that for religious and/or cultural differences."
Still, April Wilson told CBS that she is upset about what transpired.
"It's kind of heartbreaking because -- how do you explain to a 5-year-old that he is being turned away because of what he believes in, because of his religion, because of what's part of him -- how do you explain that to him?" she asked.
Notably, the mascot for Seminole Independent School District is a Native American and their football team is the Seminole Indians. Groups including the American Psychological Association have previously argued that Native American mascots can harm the psyche of native students.
"They have to go to school every day and see their culture and their communities boiled down to a logo or a mascot, and when ... those are actually used against them in negative ways, it's pretty hard to understand how that contributes to their ability to learn successfully," Erik Stegman, author of a recent report on Native American mascots told The Huffington Post in July.