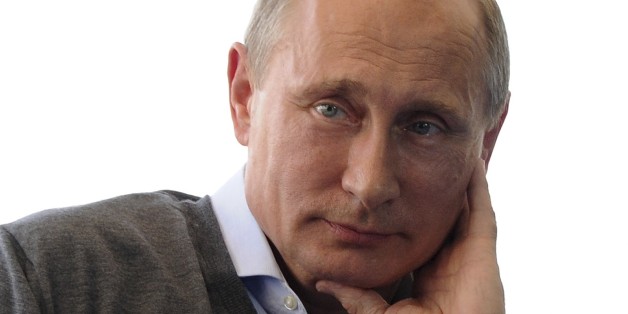 In addition to judo, horseback riding and deep-sea diving skills, Russian President Vladimir Putin apparently also has a creative side.
Russian news agency RIA Novosti reported on Friday that the Putin inspired a new character for one of the country's most popular TV shows for children, "Good Night, Little Ones!"
The show first aired in 1964 and has become an icon of children's entertainment in Russia. It is broadcast on the country's main state-run channel and features a presenter flanked by several puppet characters like Stepashka the hare and Khryusha the piglet.
"We began work on finding a new puppet character a long time ago, and we went through many different options. The idea for the new character was a tip from our president," said Alexander Mitroshenkov, chairman of the board of directors of the Klass television company, according to a translation by the Moscow Times.
"In two weeks, everyone will find out what kind of new character this is, and it will probably become clear to many what relation the president has to the story," Mitroshenkov added.
The producer also explained that the new character, who will make its debut on the show in October, was created in honor of the show's 50th anniversary.
BEFORE YOU GO