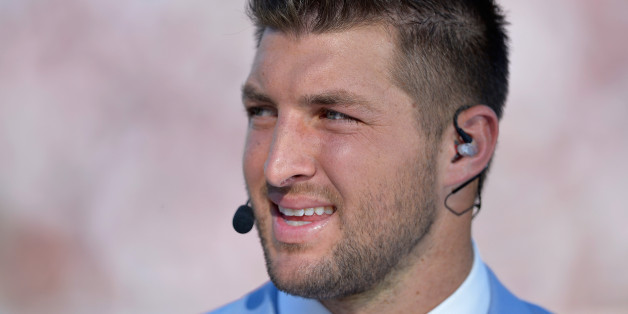 Perhaps these fantasy football contestants are living in a fantasy world.
On Tuesday, ESPN pointed out that more teams in its fantasy leagues drafted the out-of-football Tim Tebow than Jaguars starting QB Chad Henne and other active quarterbacks.
In @ESPNFantasy leagues, 1.3% of teams own Tim Tebow, while 0.8% of teams own Jaguars starting QB Chad Henne.

Seriously.

— NFL on ESPN (@ESPNNFL) September 2, 2014
In fact, the draft list shows that the Tebow faithful chose him over other quarterbacks who are active on NFL rosters, including Washington's Kirk Cousins and Philadelphia's Mark Sanchez.
Tebow has not played a regular season game since 2012 and got cut by the Patriots before the 2013 season. Henne, while nobody's idea of John Elway, will at least start the Jaguars' opening game on Sept. 7, his coach said.
For the uninitiated, fantasy teams "draft" players who score points based on their statistical output each game, and the teams compete against each other in leagues.
Given that Tebow is currently an analyst for the SEC Network, it would take, well, a miracle at this point for him to contribute to an NFL team, let alone an ESPN fantasy league team.