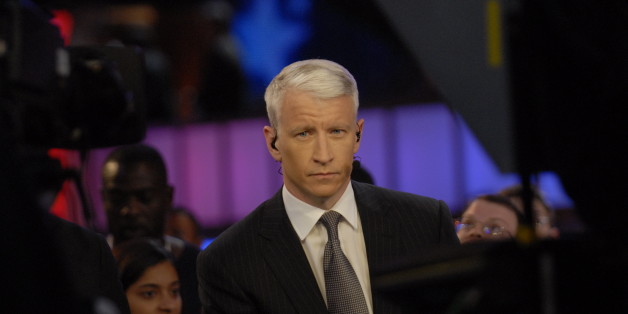 The killing of unarmed teenager Michael Brown in Ferguson, Missouri, Israeli airstrikes on Gaza and the continued conflicts between Russia and Ukraine were just some of the huge news stories in August that brought viewers to their TV's-- giving cable news networks a push in the ratings.
All cable news networks saw significant gains in total viewers this month compared to August 2013, which was a much slower news month. As usual, Fox News remained on top, with an average of nearly 1.8 million viewers during primetime and a 9 percent increase in total day viewers (1.056 million), according to the most recent Nielson numbers.
For the second month in a row, the network was third in primetime viewers out of all cable networks (behind ESPN and USA). The network was down, however, in total viewers during primetime compared to last month, with 1,799,000 total viewers in July and 1,782,000 total viewers in August.
CNN had the biggest year-to-year win, with a 60 percent increase in the key demo (214,000) for primetime and a 39 percent increase in overall viewers (629,000). That's a boost from last month, when CNN saw a big dip in year-to-year numbers. Even with the big news month, CNN is having its worst year for total viewers in total day since 1996, TVNewser pointed out.
While MSNBC also posted an overall viewer spike, it was the only network to see drops in total day viewers, the key demo and the primetime demo. Falling third to CNN in total viewers once again, MSNBC had a 14 percent year-to-year decline in the demo for total day and a 12 percent drop in the demo during primetime. Though its gains weren't that of Fox News or CNN, it did see a 10 percent boost in overall viewership (571,000).
MSNBC came off a rough month in July when it fell to fourth in the key demo and saw its worst demo ratings during primetime in eight years. This month, "The Rachel Maddow Show" and "Hardball with Chris Matthews" came in second in total viewers for the month.