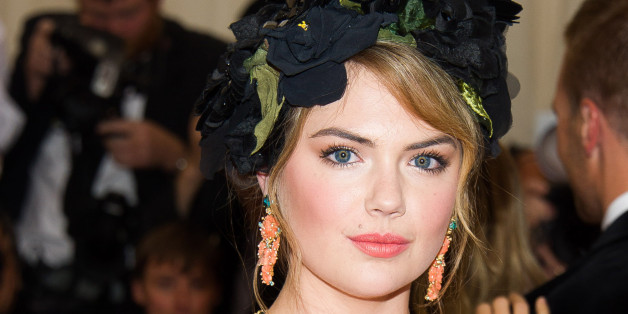 With all the discussion surrounding the celebrity nude photos that were stolen from the iCloud and leaked on the Internet this past weekend, #ImNotLooking is a much-needed reminder that there are people choosing to not look at these images.
The hashtag responds perfectly to the many Internet users who are repeatedly viewing the photos as if the private images are public property that anyone who has access to a computer is entitled to view. The first use of #ImNotLooking seems to be from Emily Best on Sept. 1.
Who is willing to say #ImNotLooking? That private images are not something you're entitled to, no matter how provocative public images are?

— Emily Best (@emilybest) September 1, 2014
. @alexisohanian Can you encourage your community to say #ImNotLooking and mean it? No one is entitled to someone else's privacy.

— Emily Best (@emilybest) September 1, 2014
One example of this virtual appetite for -- and disturbing entitlement to -- female bodies is the subreddit "The Fappening," a message board designed to share the latest information on where to get access to the naked pictures of Kate Upton, Victoria Justice, Jennifer Lawrence and other celebrities.
Many who frequent the vile subreddit were up in arms when Reddit removed the images from its site with one user writing, "Reddit pouring a bucket of ice cold water on expectations." Another user agreed, posting, "Holy f*ck the live thread and the compilation thread are banned. What the actual f*cking f*ck."
In stark contrast to these Reddit users, #ImNotLooking starts an essential conversation about consent, a person's right to privacy and the respect we should have for all female bodies (celebrity or not). Take a look at some of our favorite #ImNotLooking tweets to restore your faith in the World Wide Web and its users.
PRIVATE LIVES = PRIVATE. So saddened to hear about the grotesque violation of more women in entertainment. #ImNotLooking #Respect

— Sophia Bush (@SophiaBush) September 2, 2014
#ImNotLooking because there is no justification for violating the dignity of a perfect stranger.

— Raechel Sims (@raechelsims) September 4, 2014
#ImNotLooking because those pictures were never meant for my eyes! Gross violation of privacy! #RespectWomensBodies

— Keisha Morgan (@FiestyKeisha) September 4, 2014
So f'ed up and violating to hear about the #iCloud hacking. Anyone looking at those photos is partaking in the abuse. #ImNotLooking

— ChristineEvangelista (@CSEvangelista) September 2, 2014
Thank goodness #ImNotLooking exists. Faith in humanity has been restored. People deserve RESPECT even on the internet

— Madeline Brewer (@madkbrew) September 2, 2014
once again, we let society ridicule women for behavior men would be praised for #ImNotLooking

— Johnny Su (@GeeWillikers_) September 1, 2014
#ImNotLooking because it's none of my business.

— kaptain kelsey (@KelseyLucido) September 4, 2014
#ImNotLooking because consent matters. "She was wearing a short skirt" doesn't take away her rights, nor does "she's a hot celebrity."

— Eileen Shyler (@EileenShyler) September 1, 2014
#ImNotLooking because the idea of violating someone's person is actively repulsive to me. Terrifying. I could not be less compelled.

— Jesse Dangerously (@rljd) September 1, 2014
BEFORE YOU GO
PHOTO GALLERY
Twitter Reactions To Stolen Celebrity Nude Photos