Ann Yee set the bar pretty high for beauty last season by outfitting models in a midnight blue lip color. But our minds were blown when we arrived backstage at her Spring 2015 presentation and saw these matte red-orange lips.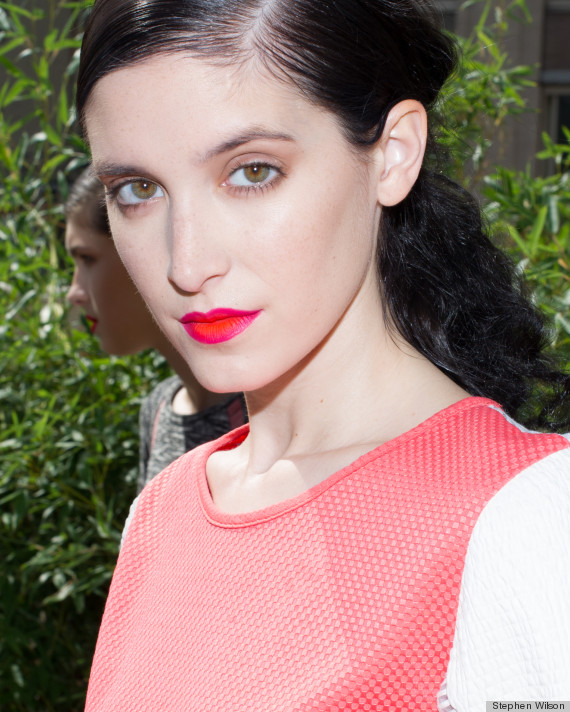 Inspired by New York City's temperamental weather, the women's designer perfected a collection with contrasting knit fabrics and graphic patterns to reflect the moodiness of dressing when it's hot then suddenly cold.
MAC Cosmetics senior makeup artist Fatima T played off the idea of the erratically changing climate and created a matte red-orange lip. She first used a fine brush to outline the mouth in All Fired Up (a reddish-fuchsia shade), then she gently pressed Dangerous (a true red-orange color) in the center.
A collage of taupe and coffee shadows, creams and pencils were layered onto the eyelids for a hazy finish. No mascara was applied and brows were groomed, only filling in where necessary.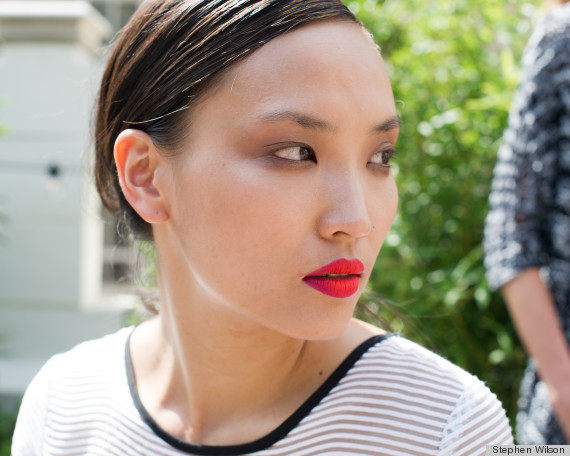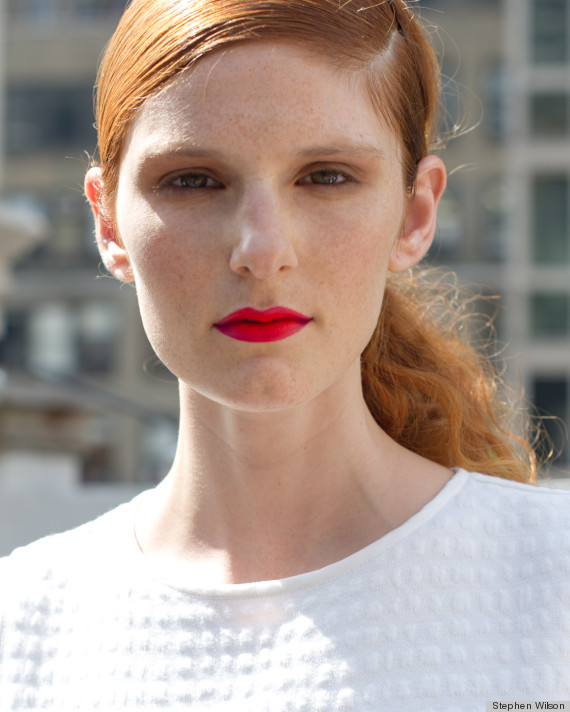 To round out the makeup, Aveda guest artist Jon Reyman styled the hair into side-parted ponytails with lots of waves and texture. Working Light Elements Texturizing Cream into the ends helped to maintain definition, as well as keep the top of the hair smooth and flat.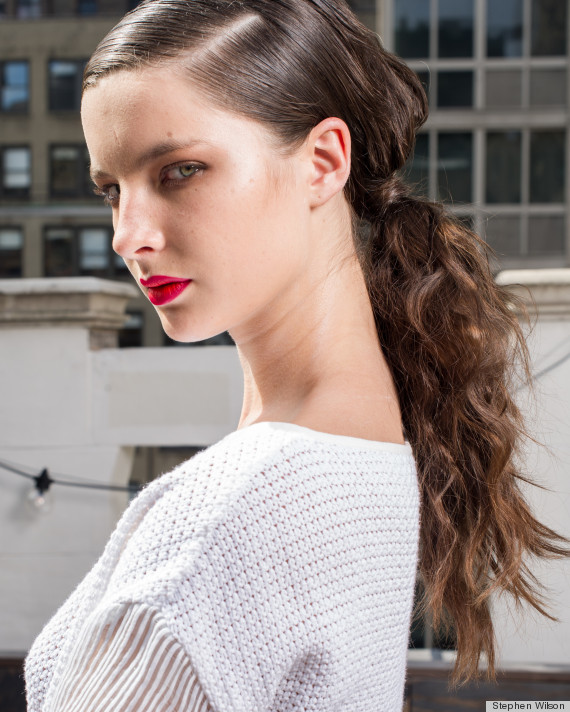 Manicures were picture-perfect thanks to the crisp cobalt and white striped INNI nail stickers nail artists adhered to the girls' nails.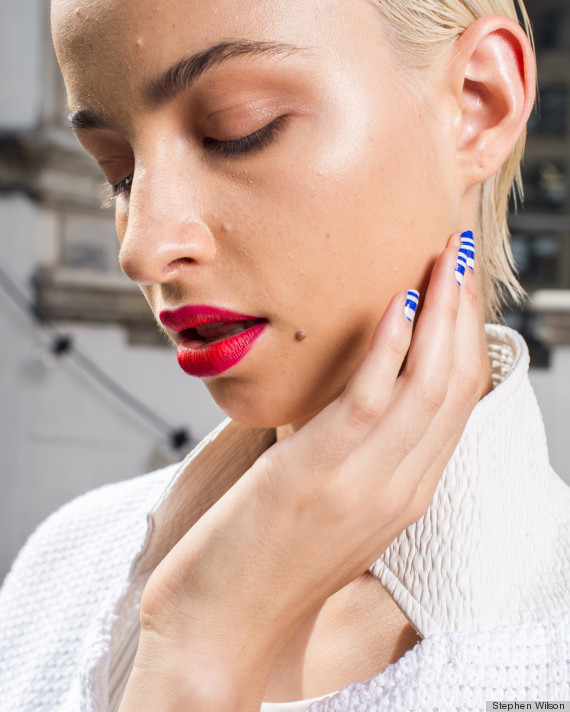 BEFORE YOU GO
PHOTO GALLERY
New York Fashion Week Street Style