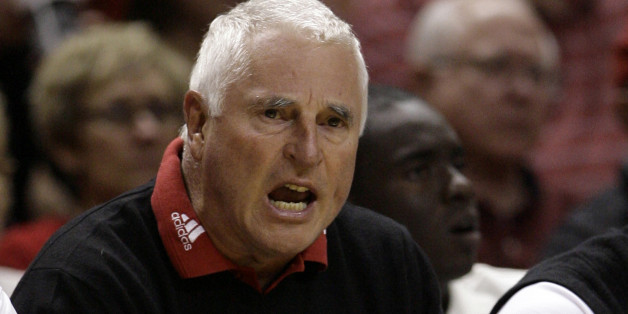 Bobby Knight, the coach known for "having a cow," actually hit a cow last month, when he ran into the animal on a dark stretch of highway in Wyoming.
Wyoming Highway Patrol told The Associated Press that the former college basketball coach was uninjured in the incident, though he totaled his 2012 Ford Expedition.
Knight, best known for coaching at Indiana University, told the responding trooper he was doing 35 mph in a 65 mph zone at the time, reports the Cody Enterprise. The paper adds he apparently didn't realize he'd hit the animal until after he stopped moving.
Knight, infamous for his on-court temper tantrums -- which ranged from throwing chairs to physically abusing players -- was returning from a fishing trip in central Wyoming on Aug. 22 when he collided with the cow.
Much as we'd like to speculate on Knight's habit of falling asleep at inopportune moments, we have no reason to believe he was anything other than wide awake at the time.