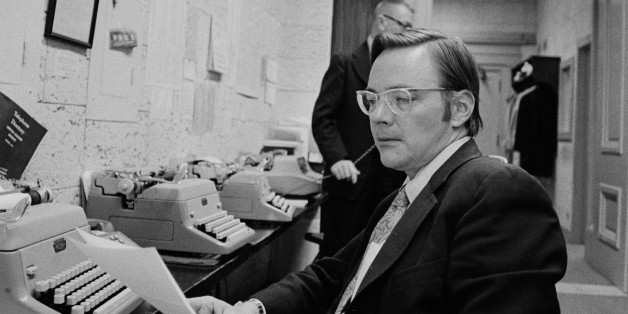 WASHINGTON, Sept 5 (Reuters) - Bruce Morton, an award-winning political correspondent for CBS News who also covered the Vietnam War and the U.S. space program, died on Friday, the network said. He was 83.
Morton died at his Washington home from cancer, it said in a statement.
Morton, who had a six-decade career in television and radio, left CBS in 1993 after 29 years to join CNN. He retired from that network in 2006.
Morton won six Emmys for his CBS News work, including with other CBS journalists for a 1977 report, "Watergate: The White House Transcripts."
He became co-anchor of the "CBS Morning News" with Hughes Rudd in 1975, and they won a Peabody Award the following year.
Morton covered the U.S. space program from the Gemini launches in the 1960s through the end of the Apollo program in 1971. He also reported on the era's urban unrest and the 1968 assassinations of civil rights leader Martin Luther King Jr. and Senator Robert F. Kennedy.
He covered the Vietnam War in 1966 and 1967, and contributed to CBS News' Polk Award-winning coverage of the unrest in China's Tiananmen Square in 1989.
Morton was born on Oct. 28, 1930, in Norwalk, Connecticut, and grew up in Chicago. He graduated from Harvard in 1952 and served in the Army from 1952 to 1955.
He is survived by a daughter, Sarah Morton, and a son, Alec, both of New York. (Reporting by Ian Simpson; Editing by Peter Cooney)