Scott Brown was followed around by a tracker in canoe while he himself was in a canoe, or as he calls it, "floating red truck." Chuck Todd recalled his hardscrabble early life, working as a janitor at Harvard and writing smart takes on chalkboards while no one was looking. And Hillary Clinton says she'll decide on a presidential run after New Year's, raising the question: just when will Hillary Clinton decide on a presidential run? This is HUFFPOST HILL for Friday, September 5th, 2014:
WHAT IS 'MARY'S LOUISIANA MINSTRELS'? We asked Mary Landrieu's campaign and her Senate people what is up with this Louisiana business filing for a nonprofit called "Mary's Louisiana Minstrels." Now defunct, it was apparently staffed by Landrieu's husband, Frank Snellings. What did it do, and why did it have that questionable name? Landrieu spokespeople did not immediately respond.
NATO UPDATES REALNESS LEVEL FROM 'NOT KIDDING AROUND, HERE' TO 'DON'T SAY I DIDN'T WARN YOU' - Eline Gordts: "Western leaders announced two major initiatives at the NATO summit in Wales on Friday, in an effort to show decisive action in the face of growing global threats. NATO member states voted on Friday to form a 'rapid response force' aimed at countering Russian aggression, while reassuring the organization's eastern member states that they would be protected in case of encroachment onto their territory. Countries such as Lithuania, Latvia and Estonia fear that Moscow may target them next...Also on Friday, the United Statesannounced in Wales that it was spearheading a "core coalition" to battle the militants of the Islamic State group, also known as ISIS. Since launching a lightning offensive in Iraq last June, IS has captured swathes of land in Iraq in addition to territory in Syria, and its fighters have been accused of brutal crimes and human rights offenses." [HuffPost]
DC comms types are now advertising rooms for rent with BuzzFeed listicles. May God have mercy on our souls.
WON'T SOMEBODY PLEASE THINK OF THE CAPITOL TOUR GUIDES?!? - At first they came for the pages, and I said nothing, because I was not 17-years-old. Then they came for the staff assistants... Roll Call: "While visitors are allowed to carry water bottles, and can fill them up once they are inside, the guides who spend eight hours a day walking them through the Capitol and talking about Congress complain that their access to water has been severely limited by CVC management. CVC officials told CQ Roll Call that standard operating procedure related to drinking water at employee posts has not changed. Tom Fontana, director of marketing and communications for the CVC, said the policy is reviewed on an annual basis, and noted in his email there have been 'no changes to our guidelines.' However, union leaders say the way the bosses have recently tightened interpretation and enforcement of the policy has pushed it to the point that drinking water while on duty has effectively been outlawed."
Haircuts: Luke Johnson (h/t Luke Johnson), Adriana Usero.
DAILY DELANEY DOWNER - Erin Isaacs has been selling her stuff in order to make rent. She got $180 for her 40-inch TV and $300 for a small washer-dryer combo. "Next up I need to go to my storage unit and take pictures of my stuff, and so it'll be things like probably my sofa, which is fairly new," she said. "The coffee table. Probably the power tools I've bought over the years." The government announced Friday that the unemployment rate fell a tenth of a point in August to 6.1 percent. But to people still out of work, unemployment sucks 100 percent. [HuffPost]
Does somebody keep forwarding you this newsletter? Get your own copy. It's free! Sign up here. Send tips/stories/photos/events/fundraisers/job movement/juicy miscellanea to huffposthill@huffingtonpost.com. Follow us on Twitter - @HuffPostHill
OBAMA WILL GET AROUND TO DEPORTATION CHANGES... REALLY - President also promises to clean drain gutters this afternoon. Elise Foley: "President Barack Obama skirted a question on Friday over whether he will push back changes to deportation policy until after the midterm elections, instead promising he will consider it 'fairly soon.' Facing pleas from Senate Democrats, in particular, to hold off on making major changes to immigration policy, Obama and the White House have been increasingly vague about a timeframe for the executive action initially promised by the end of the summer. Obama told reporters in Wales that he has 'been pretty busy' this week dealing with foreign policy issues, but that Homeland Security Secretary Jeh Johnson and Attorney General Eric Holder have begun to provide him with recommendations for how to change immigration policy without Congress. The president said he'll likely read through some of those proposals on his flight back to the U.S. 'I'll be making an announcement soon,' Obama said." [HuffPost]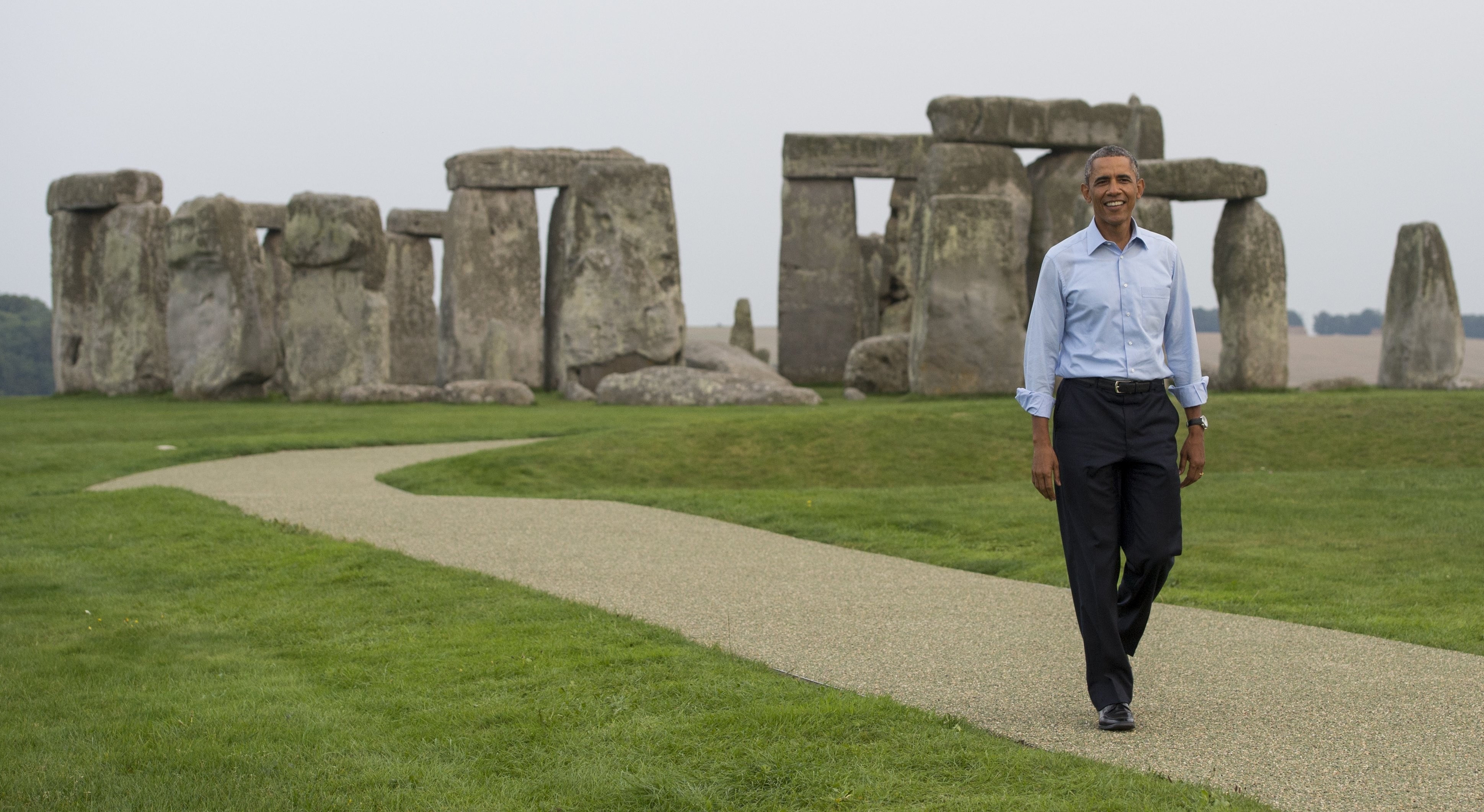 Still more exciting than Congress
SENATE PROBE: IRS TARGETED LIBERALS, TOO - Yes, but when will the IRS produce the long-form Lois Lerner? Mike McAuliff: "The latest congressional report on the Internal Revenue Service's botched review of nonprofit status applications by politically active groups finds no evidence of intentional wrongdoing or political bias...None of those investigations, however, have found evidence of intentional wrongdoing. The latest yearlong effort, by the Senate's Permanent Subcommittee on Investigations, comes to the same conclusion in a lengthy report released Friday. The report echoes the results initially found by the Treasury Inspector General for Tax Administration, but also criticizes that early inquiry for leaving out the liberal groups that also suffered excessive scrutiny." [HuffPost]
TOM COTTON TO SUPPORT RAMEN DINNER RELIEF - Igor Bobic: "Rep. Tom Cotton (R-Ark.) said Friday that, as a 'citizen,' he will vote in favor of a ballot initiative that would gradually raise the minimum wage in Arkansas. 'I'm going to vote for that initiated act as a citizen,' Cotton, who is running to unseat Sen. Mark Pryor (D-Ark.), said Friday on the Alice Stewart radio show. 'But as Arkansas' next U.S. senator, I'm going to make sure we have a healthy economy. Not the kind of minimum wage economy that Mark Pryor and Barack Obama have created.' 'The minimum wage should be a floor and a stepping stone to higher wage jobs, not a ceiling. And the way we create that kind of economy is not through higher taxes and regulations and laws like Obamacare, but through less taxes, through smarter regulations,' he added." [HuffPost]
HILLARY TO DECIDE ON WHITE HOUSE BID AFTER NEW YEAR'S - Samantha Lachman: "Former Secretary of State Hillary Clinton is beginning to give a more definitive timeline for when she'll decide whether to run for president, according to Reuters. 'I am going to be making a decision ... probably after the first of the year about whether I'm going to run again or not,' Clinton said at a Friday charity event hosted by Carlos Slim, the world's second-richest man, in Mexico City. A CNN reporter at the event tweeted that she said she has a "unique vantage point" on the presidency. In June, Clinton explained that she could consider forgoing a presidential run to focus on being a grandmother, and because she's enjoying the life she has outside the White House and presidential Cabinet." [HuffPost]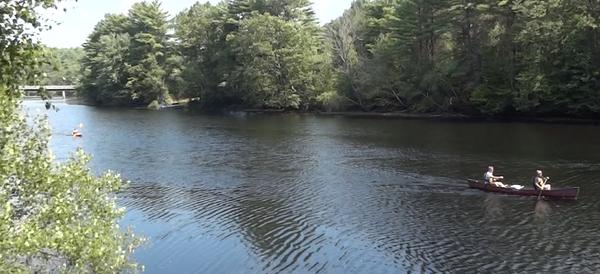 SCOTT BROWN CHASED IN CANOE - Apparently the canoe's name is "red pickup truck." Igor Bobic: "Former Sen. Scott Brown (R-Mass.) took some time away from the campaign trail this week to enjoy the great outdoors, but he couldn't escape the sinking feeling that he was being followed. A tracker from Democratic opposition research group American Bridge took his job perhaps a little too literally by following Brown, who is running for Senate in New Hampshire, as he canoed the Contoocook River. Law enforcement joined Brown along for the ride, however, with Merrimack County Sheriff Scott Hilliard taking point...Reached for comment on Friday, Eddie Vale, a spokesman for American Bridge, promised to hold Brown accountable on land and sea.HuffPost]
BECAUSE YOU'VE READ THIS FAR - Here's a dog who loves the park.
CHUCK TODD: MAN OF THE PEOPLE - "Lindsey Graham, back where I come from, we'd sit Benghazi right down on the closest bale of hay and look it square in the eye and ask if Hillary asked the troops to stand down" WaPo: "Todd...points out he grew up in unincorporated Miami. His father wasn't fully employed for the first five years of his life. He says there were times that his family all slept on one mattress. 'I'm not trying to Horatio Alger,' he verbs. 'But it's an advantage that I grew up middle class in South Florida . . . I feel like I understand that resentment that can build when the New York perspective or the Washington perspective doesn't seem to understand what's going on in America. Tim Russert had that advantage because he grew up a middle class kid. I do think that helps.'" [WaPo]
COMFORT FOOD
- Bros doing golf trick shots.
- The year's best fantasy football team names.
- A rundown of the late night shows'tributes to Joan Rivers.
TWITTERAMA
@igorbobic: CANOE HEAR ME NOW SCOTT BROWN
@benjysarlin: Rejected romantic comedy: Tom Hanks is the politician. Meg Ryan is his tracker. At first they hate each other, but...
@webster: Breitbart comment: "Check...the governor's internet traffic logs. I'll bet there is more to this story"
CSI: Tea Party Twitter ON THE SCENE
Got something to add? Send tips/quotes/stories/photos/events/fundraisers/job movement/juicy miscellanea to Eliot Nelson (eliot@huffingtonpost.com) or Arthur Delaney (arthur@huffingtonpost.com). Follow us on Twitter @HuffPostHill (twitter.com/HuffPostHill). Sign up here: http://huff.to/an2k2e