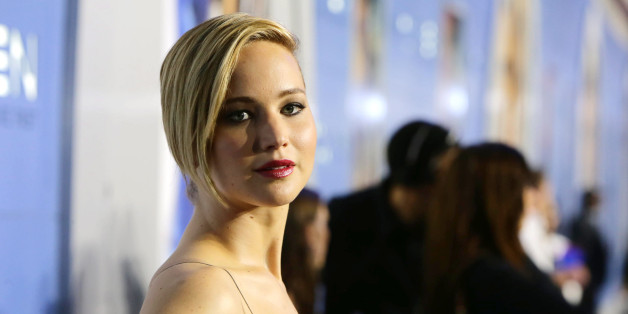 The vast majority of Americans think that when you take embarrassing pictures on your cell phone -- something a fair share of Americans admit doing -- it's at least partly on you to protect them, according to a HuffPost/YouGov poll.
The new survey was conducted after hundreds of nude photos of celebrities were posted online by hackers who had apparently accessed their Apple iCloud accounts.
Famous people who rely on the security questions to protect such accounts can be very vulnerable to hacking. As security experts have noted, the wealth of personal information that is available online makes guessing, say, a celeb's birthday or the name of a childhood pet far too easy.
But most nonfamous Americans don't have a lot of sympathy, it seems.
According to the new poll, 50 percent think it's the responsibility of the cell phone owner, not the cell phone provider, to protect his or her data from hackers. Another 43 percent said both are responsible. Just 4 percent said responsibility falls only on the provider.
This wasn't an issue solely of other people's behavior. Twenty-three percent said they've taken pictures with a cell phone that they would be "embarrassed for other people to see," and 20 percent said they've taken "intimate" pictures of themselves or another person with their phones.
Those numbers were even higher among individuals under age 30 and those who own smartphones. Forty-six percent of those under 30 said they've taken an embarrassing photo with a cell phone, and 39 percent said they've taken an intimate photo. Among smartphone owners of any age, 31 percent said they've taken an embarrassing photo and 25 percent said they've taken an intimate photo.
(The new poll was conducted online, so smartphone owners may be somewhat overrepresented in the sample as a proportion of the general population. Sixty-nine percent of respondents to the HuffPost/YouGov poll said they own a smartphone, compared to 58 percent in the latest survey by the Pew Internet Project, which contacts people via landline and cell phones.)
In the HuffPost/YouGov survey, both younger respondents and smartphone owners were somewhat less likely to place all responsibility on the user for protecting private pictures on cell phones. Forty-two percent of Americans under 40, but 63 percent of Americans 65 and over, said it's the user's responsibility alone. Forty-eight percent of smartphone owners, but 54 percent of non-smartphone owners, said the same.
The HuffPost/YouGov poll was conducted Sept. 2-4 among 1,000 U.S. adults using a sample selected from YouGov's opt-in online panel to match the demographics and other characteristics of the adult U.S. population. Factors considered include age, race, gender, education, employment, income, marital status, number of children, voter registration, time and location of Internet access, interest in politics, religion and church attendance.
The Huffington Post has teamed up with YouGov to conduct daily opinion polls. You can learn more about this project and take part in YouGov's nationally representative opinion polling. Data from all HuffPost/YouGov polls can be found here.