TOP STORIES
VIRGINIA GOVERNOR GUILTY OF CORRUPTION "A federal jury on Thursday found former Virginia governor Robert F. McDonnell and his wife, Maureen, guilty of public corruption — sending an emphatic message that they believed the couple sold the office once occupied by Patrick Henry and Thomas Jefferson to a free-spending Richmond businessman for golf outings, lavish vacations and $120,000 in sweetheart loans." McDonnell's attorneys are vowing to appeal. Sentencing for the couple will take place January 6, and while "decades in prison and fines in the millions" are possible, many experts think it's unlikely the couple will serve long terms. [WaPo]
BP COULD PAY UP TO $18 BILLION "In the four years since the blowout on the Deepwater Horizon oil rig killed 11 workers and sent millions of barrels of oil gushing into the Gulf of Mexico, BP has spent more than $28 billion on damage claims and cleanup costs, pleaded guilty to criminal charges and emerged a shrunken giant. But through it all, the company has maintained that it was not chiefly responsible for the accident, and that its contractors in the operation, Halliburton and Transocean, should shoulder as much, if not more, of the blame. On Thursday, a federal judge here for the first time bluntly rejected those arguments, finding that BP was indeed the primary culprit and that only it had acted with 'conscious disregard of known risks.'" [Story, Image via NYT]
HEALTHCARE.GOV HACKED No personal data was stolen, but the hacker managed to install "malicious software" according to federal officials. The hack occurred in July, and investigators first discovered the disruption at the end of August. [HuffPost]
ANYTHING BUT THE WORD INVASION World leaders are avoiding using the "i word" to describe Russia's actions. "We should clearly name what is going on. Aggression is also a good word, but this is clearly an invasion," Lithuania's foreign minister, Linus Linkevicius, told the Times. "There is an illegal presence of foreign troops on a sovereign territory. What else do you call it?" [NYT]
FERGUSON INVESTIGATION TO HIGHLIGHT RACIAL PROFILING "Citing the 'deep mistrust' between the local residents and law enforcement officials, the Justice Department launched a broad investigation Thursday into the practices of the Ferguson, Missouri, police department, following the shooting last month of an unarmed black 18-year-old by a white police officer … This new effort will look at police department practices over the past few years, including patterns of stops, arrests and use of force, as well as the training Ferguson police officers receive." And support for HuffPost's Ferguson Fellowship -- a crowdfunded reporter to stay on the ground in the St. Louis area for the next year -- has continued to surge. We're at 61% of our goal, but still need another push. Here's how you can take us across the finish line. [CBS]
AMERICAN EBOLA PATIENT HEADED TO NEBRASKA The Biocontainment Patient Care Unit at Omaha's Nebraska Medical Center will treat the infected American missionary, 51 year-old Dr. Rick Sacra. Friends of Sacra call him a "true hero." [Story via HuffPost, Image via Boston Herald]
HUNDREDS ARRESTED STRIKING FOR HIGHER FAST FOOD WAGES "With the support of local labor and community groups, workers have been taking part in a series of intermittent one-day strikes in various cities over the past two years, shaming big fast-food companies like McDonald's over low pay and irregular hours. Organizers billed Thursday's strikes and protests as an escalation of the campaign through civil disobedience." [HuffPost]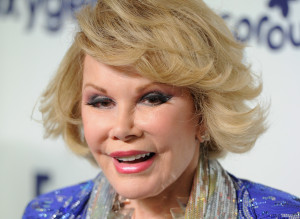 JOAN RIVERS DEAD AT 81 "Her delivery was like an automatic sprinkler: fast, relentless and sometimes prone to stick, soaking a comic riff into a muddy swamp. She could be hilarious, and other times almost wincingly off the mark. Most days, Joan Rivers, who died at 81 on Thursday, looked as if she couldn't stop herself, as if, should she stop telling jokes, the well would dry up and the lights would go out." New York state is looking into the circumstances surrounding Rivers' death, after a vocal chords procedure left Rivers in the intensive care unit. Tributes are pouring in for the legendary comedian, and here are some of her best zingers to remember her by. [NYT]
WHAT'S BREWING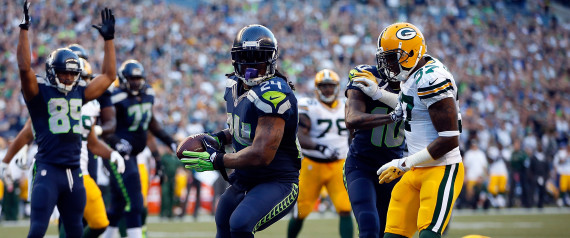 FIRST NFL GAME OF THE SEASON NOT MUCH OF A CONTEST "Russell Wilson made sure everyone knew Percy Harvin was healthy. Marshawn Lynch bullied his way to another 100-yard rushing performance. And Richard Sherman? He was just bored. The Super Bowl champion Seattle Seahawks opened the same way they finished last season, with a blowout victory." [AP]
SCARLETT JOHANSSON HAD HER BABY! The baby, Rose Dorothy, definitely won the genetic lottery. [HuffPost]
LINCOLN HAS THE PERFECT SPOKESMAN In Matthew McConaughey. [Vanity Fair]
MISSISSIPPI'S NO LONGER ALONE It's now tied with West Virginia as the most obese state in the union. [HuffPost]
BEST STATES TO GROW UP AS A GIRL According to the Girl Scouts, here are the best states for girls to grow up. Guess who's last? [HuffPo]
NOT GETTING ENOUGH SLEEP? Your brain might be shrinking. [CNN]
ON THE BLOG
ROSEANNE BARR: JOAN RIVERS, 'A VAGENIUS' "She was always surprising us, always defying the status quo, always courageous, loud opinionated and damning … You controlled the room always, in the most professional way, too. You leveled the playing ground for all comedians. You'll be missed, but not forgotten. Copied but never matched. Never bested." [HuffPost]
WE THOUGHT YOU SHOULD KNOW
~ This is your brain on Netflix.
~ This daddy-daughter dance duo could not be cuter.
~ Chuck Todd's "Meet the Press" is kicking off with an interview with President Obama.
~ We love watching this Buckingham Palace guard cut a rug.
~ Meet the next Chief Technology Officer for the United States.
~ This man graduated from college and makes motivational speeches -- and he was born with an upside down head.
~ And Gisele's Under Armour ad literally kicks a** .
Got something to add? Send tips/quips/quotes/stories/photos/events/scoops to Lauren Weber (lauren.weber@huffingtonpost.com). Follow us on Twitter (@LaurenWeberHP). Does somebody keep forwarding you this newsletter? Get your own copy. It's free! Sign up here.