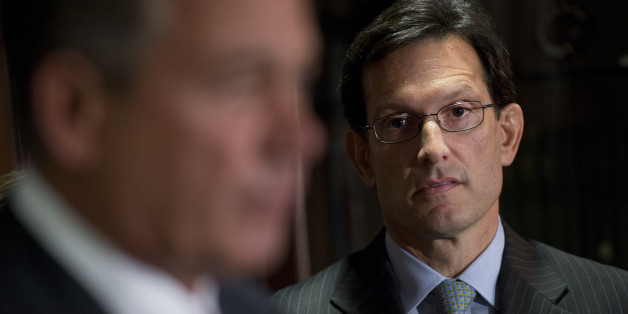 The world is full of dorky bank stuff. Dorky bank stuff makes some people very rich, and far more people very poor, and still more people very confused. Face it: Ever since Wall Street blew up in 2008, you've wanted to know more about dorky bank stuff. And you've learned some, but you want more, and you want it in a podcast with a sense of humor.
HuffPost's new Bank Dorks podcast with Zach Carter, senior political economy reporter at The Huffington Post, and Alexis Goldstein, communications director for The Other 98 Percent, is for you. Because people need something fun to do when they head to work or make dinner or walk the dog.
This time around, Alexis and Zach talk about former House Majority Leader Eric Cantor's (R-Va.) new Wall Street gig, and explain why one of the most powerful people in Washington fetched such a low salary when he cashed in after Congress. You'll also hear our take on the new liquidity rules designed to protect big banks from collapse during a crisis. Enjoy:
Do you want Bank Dorks to talk about something? Email zach.carter@huffingtonpost.com.
BEFORE YOU GO
PHOTO GALLERY
Eric Cantor