Ohhhhh, James Franco.
James Franco surprised his 2.7 million Instagram followers when he shared a picture of his newly shaved head on Sept. 4. The 36-year-old revealed that his new look is for his role as Ike "Vikar" Jerome in the upcoming movie adaptation of Steve Erickson's 2007 novel, "Zeroville."
Franco took his method acting to the next level when he showed up to the Venice Film Festival on Sept. 5 with a tattoo of actors Montgomery Clift and Elizabeth Taylor on his bald head, just like his "Zeroville" character: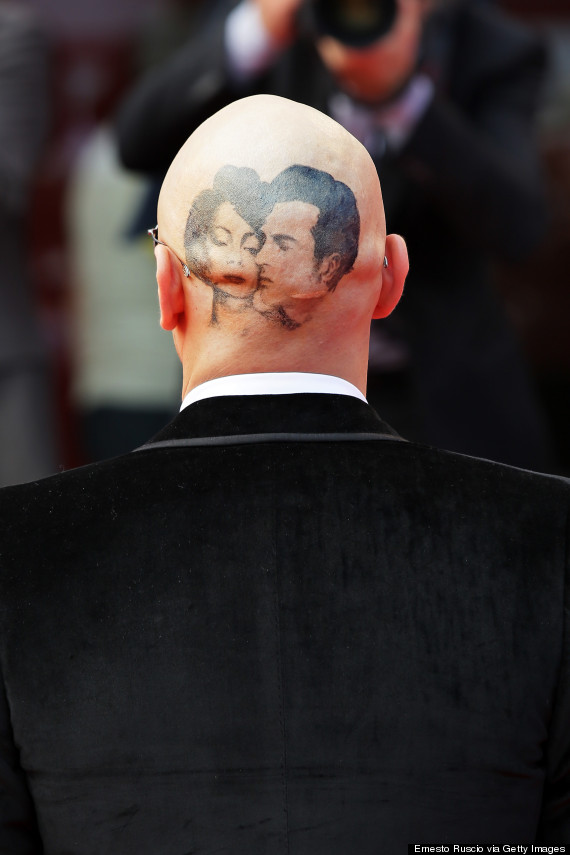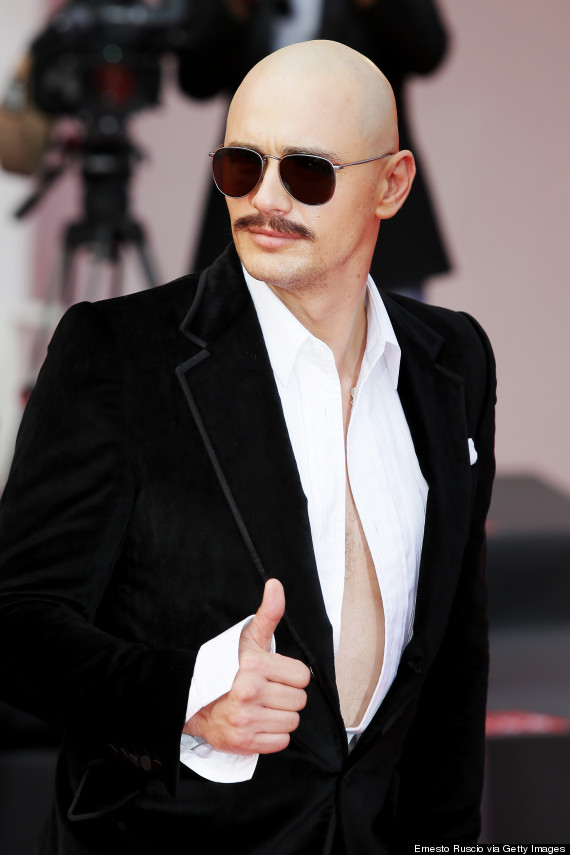 We'd have to guess this is simply the wonders of modern makeup and not real ink. But this is James Franco after all, so you never really know what he's going to do next.
BEFORE YOU GO
PHOTO GALLERY
James Franco and Seth Rogen in 'Bound 3'