Nothing quite compares to the power of a photograph to communicate the goings on in the world. Ranging from the serious to the silly, these photos offer peeks into what happened around the globe this week.
1. Local fishermen collect 'popocha' fish that washed up dead in the Cajititlan lagoon in Jalisco State, Mexico on Sept. 1, 2014.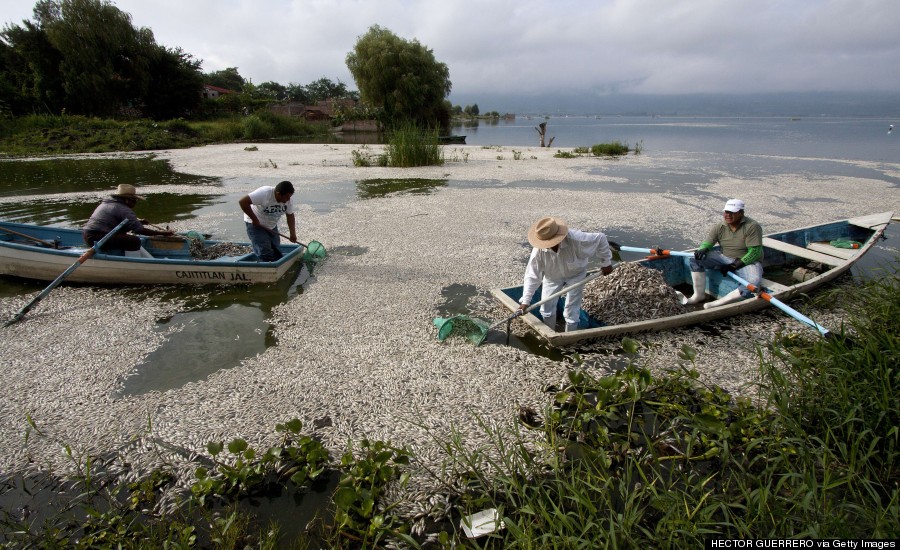 (HECTOR GUERRERO/AFP/Getty Images)
2. Pakistani protesters beat a police officer during clashes in Islamabad on Sept. 1, 2014.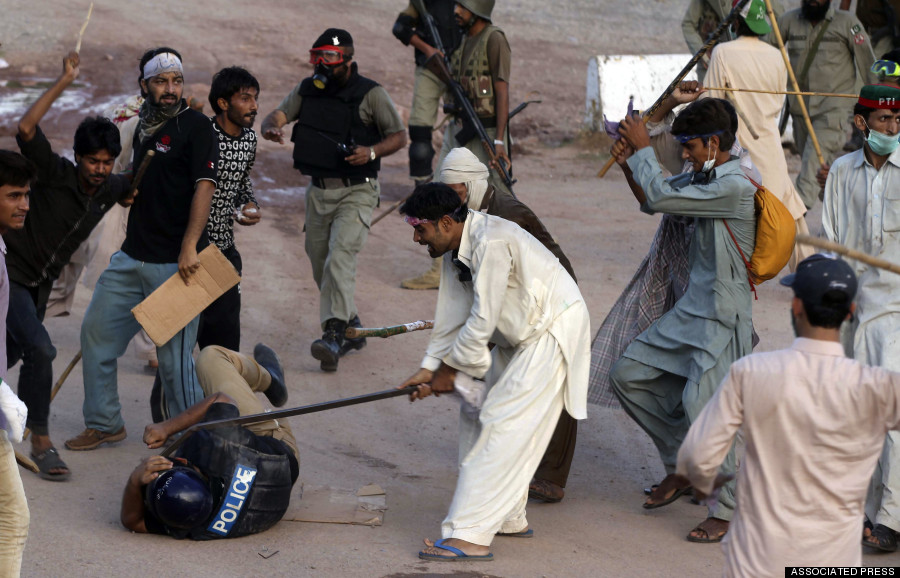 (AP Photo/Anjum Naveed)
3. A man stands near an eruption at the Holuhraun lava field in Iceland on Sept. 1, 2014.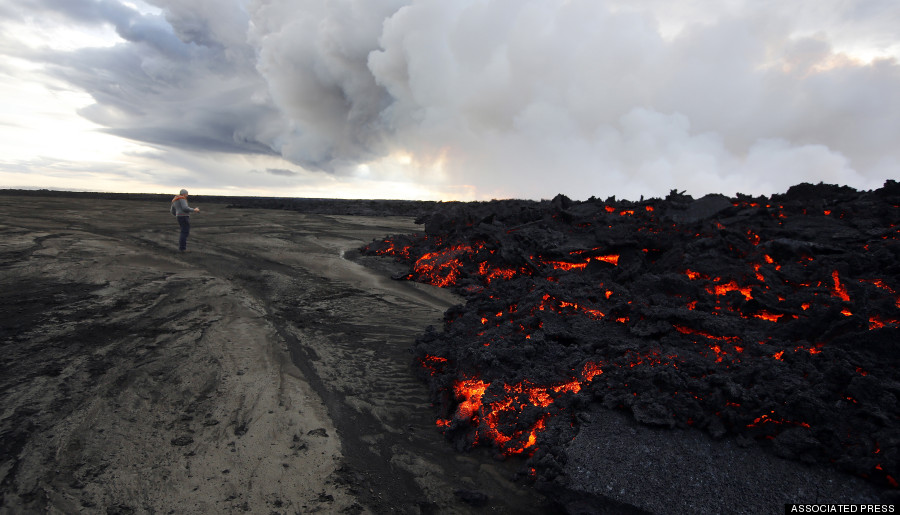 (AP Photo/Eggert Johannesson)
4. Children attend a ceremony marking their first day of school on Sept. 1, 2014 in Slovyansk, Ukraine.


(ANATOLII STEPANOV/AFP/Getty Images)
5. An Afghan day laborer counts recyclable cans at a scrap yard on the outskirts of Kabul on Sept. 3, 2014.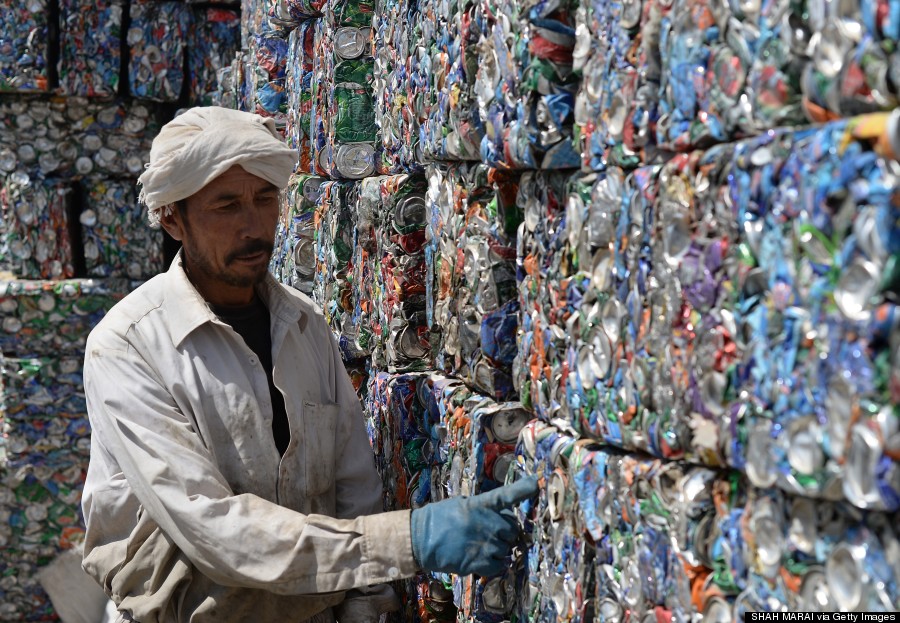 (SHAH MARAI/AFP/Getty Images)
6. A Sri Lankan family is silhouetted against a street lamp as they walk along the Galle Face Green sea promenade in Colombo on Sept. 1, 2014.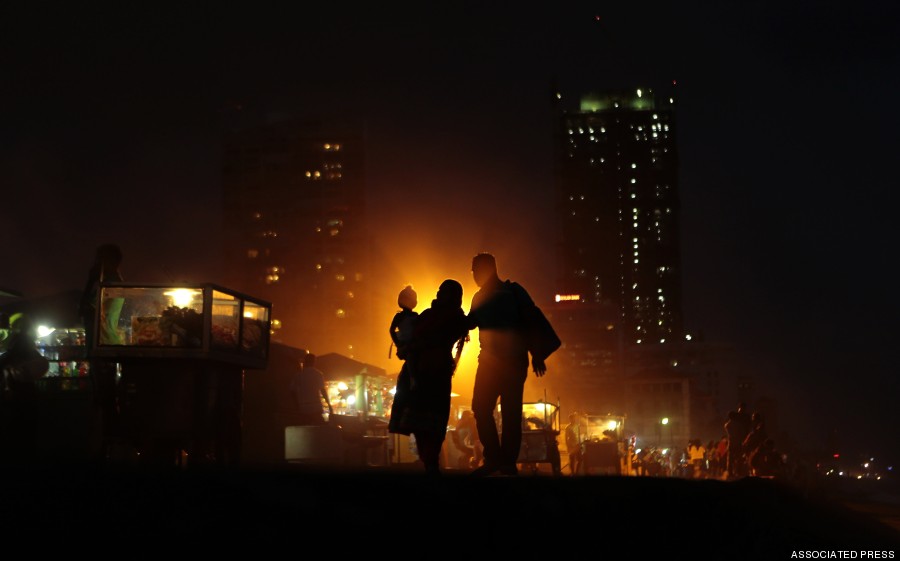 (AP Photo/Eranga Jayawardena)
7. Kite surfers prepare to set a Guinness World Record for the largest group kite surf at Los Lances beach in Spain, on Aug. 31, 2014.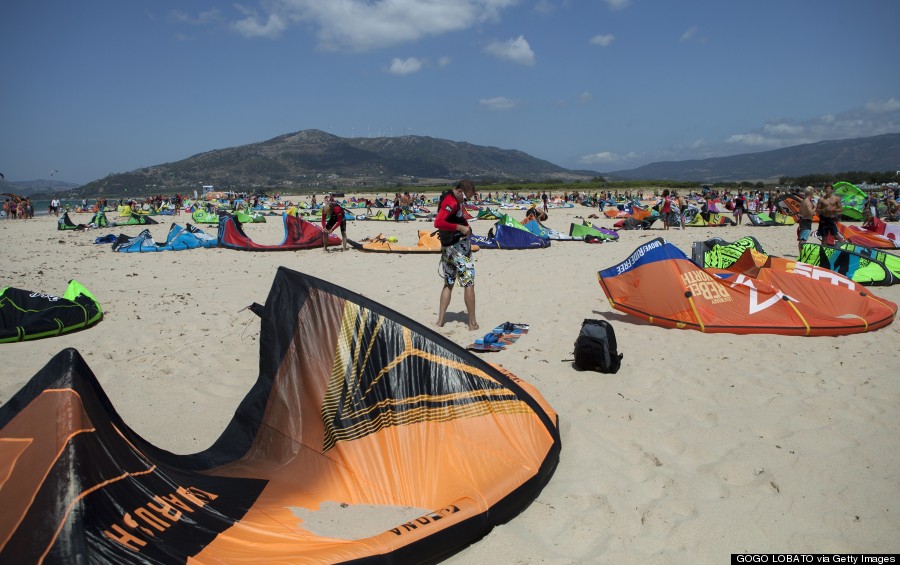 (GOGO LOBATO/AFP/Getty Images)
8. U.S. President Barack Obama and British Prime Minister David Cameron face flag bearers during a ceremony at the start of a NATO summit in Newport, Wales on Sept. 4, 2014.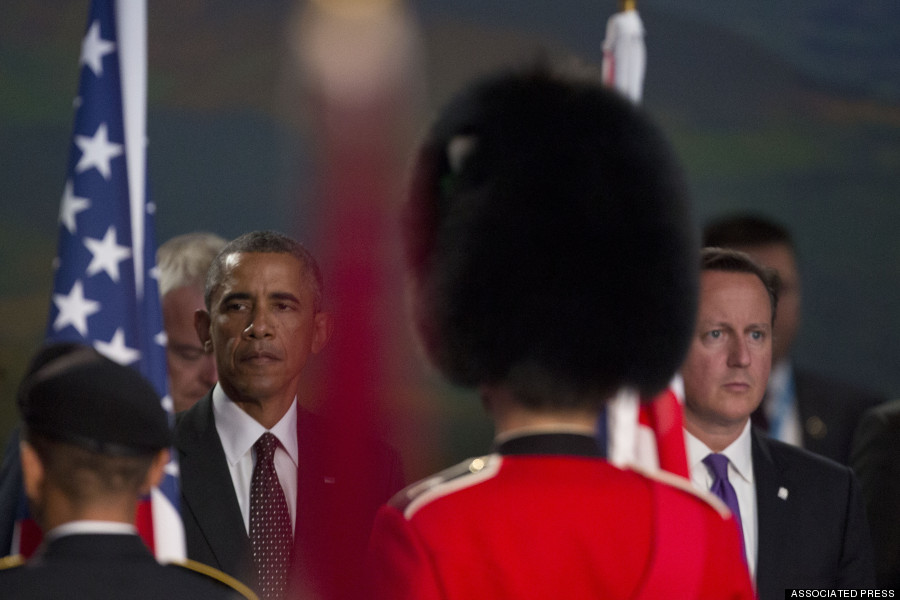 (AP Photo/Matt Dunham)
9. Colombian soldiers burn a coca laboratory during a coca-eradication operation in the mountains northeast of Medellin on Sept. 3, 2014.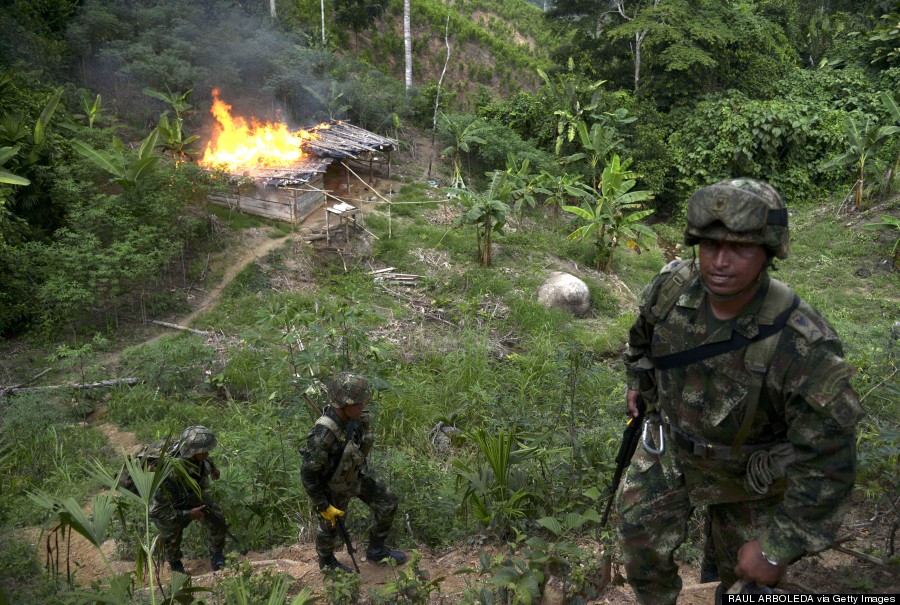 (RAUL ARBOLEDA/AFP/Getty Images)
10. A three-week-old female white rhinoceros stands next to her mother at an open-air zoo near Tel Aviv, Israel on Sept. 3, 2014.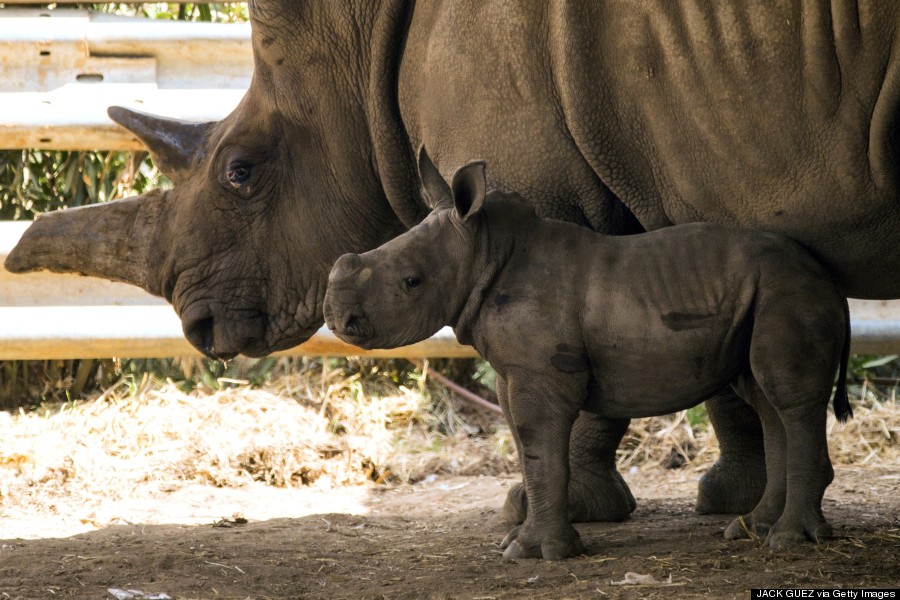 (JACK GUEZ/AFP/Getty Images)