It's almost time for leaf-peeping in Paris -- but before you go, do yourself a favor and soak up summer's last bits on islands off the Brittany coast.
These adorable little islands go by the names Houat and Hoedic -- that's "duck" and "duckling" in Breton. With about 260 and 120 residents respectively, they're blossoming with beaches, fishing villages and historical -- even ancient -- natural sites.
On Houat, explore more than 10 miles of hiking paths across moorland, dunes and fields rife with a rare asparagus species (strange, but true). Check Treac'h er Gourèd beach for sweeping seaside vistas and the Eclosarium for exhibits on the island's history. Fishing boats bob near coastal seafood and crepe eateries with shaded patios.
The smaller Hoedic offers tucked-away beaches, caves, a fort and outdoor formations from the Stone Age. At just a mile-and-a-half long and about half-a-mile wide, the island is truly a hidden wonderland.
You can reach the "duck" island by boat from Belle-Île, a nearby isle, or Morbihan, on Brittany's coast. You can also get there via traditional sailing ship, where you'll hoist the jib, shout to the captain and haul the rigging. Once on Houat, the "duckling" island of Hoedic is just a short ride away.
Bonjour, paradise.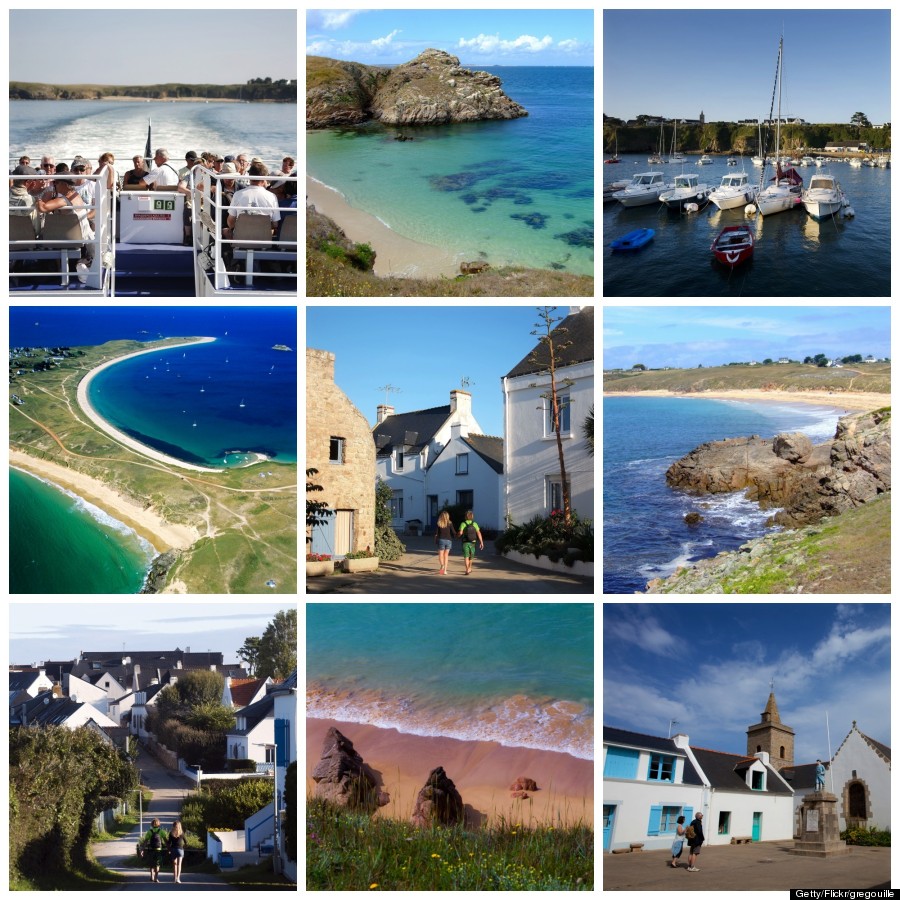 Photo Credits: Getty Images, Flickr/gregouille
BEFORE YOU GO
PHOTO GALLERY
Things The French Do Better