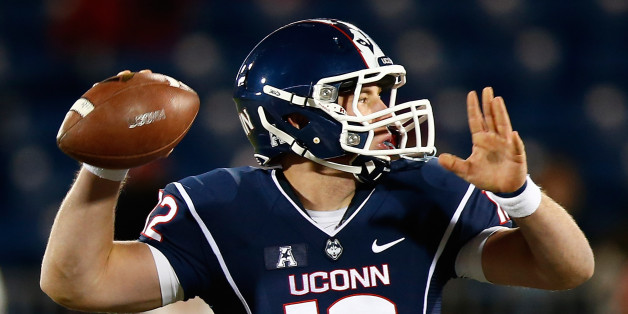 A college quarterback at the University of Connecticut is quitting football after sustaining multiple concussions.
In a statement released on Monday, the school said Casey Cochran will "permanently discontinue" playing football.
"All those involved in the decision making process feel it is in the best interest of Cochran to end his football playing career and focus on his continued well-being," the statement read.
Cochran was slated to be the UConn Huskies' starting quarterback this season. He now plans to pursue a career in coaching. "We can now accelerate his development in that area as he transitions from a player role to a mentor role as he continues to serve the team," said head coach Bob Diaco.
The sophomore isn't the first college football player who has stopped playing because of concussions. Houston quarterback David Piland also quit football in 2013 and Texas safety Nolan Brewster stopped playing in 2011.
Growing research has linked repeat concussions with cognitive issues such as dementia, memory loss and depression.