Dita Pepe's photographs look like the fragments of a forgotten family album. Except in these portraits, the subjects seem to be plucked from dozens of different families, made up of eccentric dancers, fitness enthusiasts, newlyweds, farm broods and dominatrixes. One eerily familiar face is the only thing that connects the pictures, as a woman's casual smile peeks our from beneath a multitude of wigs and costumes.
That face belongs to Pepe. In her series, "Self Portraits with Men," she takes on the role of universal doppleganger, melding her physical appearance to fit seamlessly into the many images of a wife, girlfriend, sister, mother, companion and friend. While many individuals daydream about the various paths their lives can take, Pepe acts them out in front of a camera, letting her imagination transplant her to the middle of an urban home or the fringes of a sprawling landscape.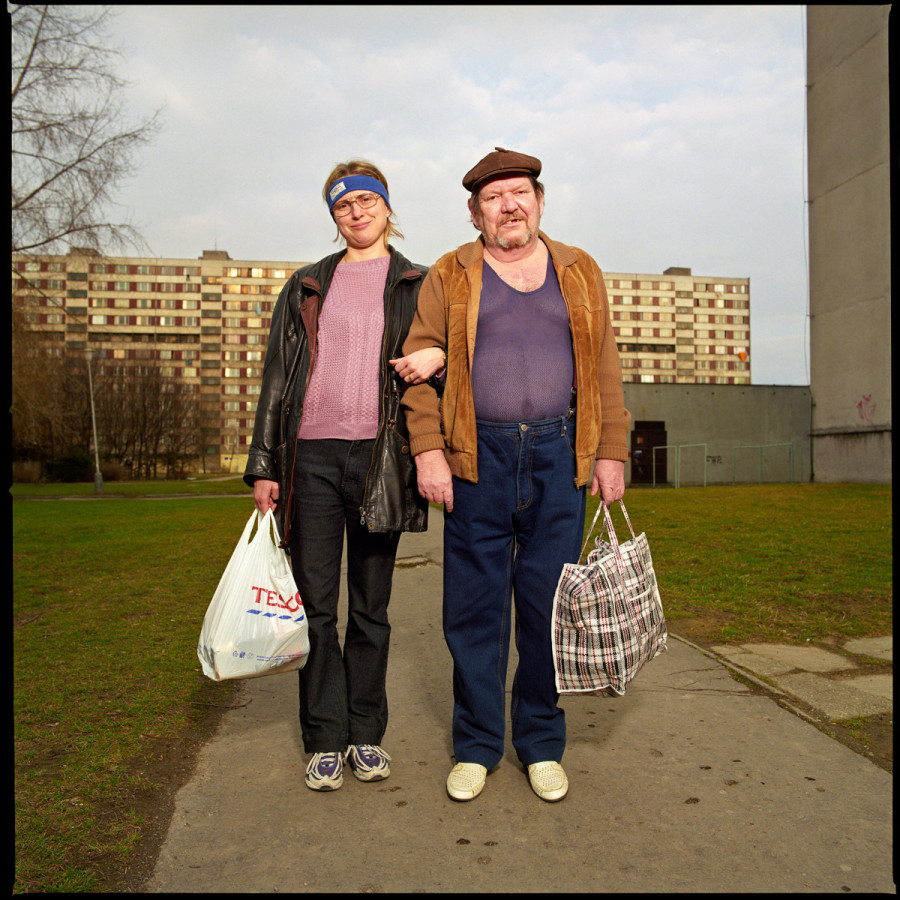 Not surprisingly, Pepe has earned her fair share of comparisons to the great Cindy Sherman, an artist who turned the practice of self-portraits into a psychological experiment. She slips from one interpretation of the feminine woman into another, demonstrating the ease with which one one person can shape and edit their own selves.
The project dates back to 1999, and has since produced around 100 images, many of which were collected together in a monograph titled "Dita Pepe: Self-Portraits." The project initially began as an exercise in camouflage, in which Pepe would dress up as women she met and found interesting. Eventually, she began incorporating men -- seemingly mimicking the endless futures that could lay in store for herself.
Those pictured beside her are a combination of models, friends, acquaintances and strangers.
"Taking self-portraits with men made me realize how different partners influence one another," Pepe explained to Slate. "It was very important for me to explain the purpose of my work to make those involved [in the project] comfortable with me. We talked about the relativity of life events, how little it would take to be born in a different family, have different friends, partners … working together helped me to understand personal views and how to deal with different aspects of life, the importance of various values and how to grasp moments of happiness; this project influenced my perception of the world and myself."
Check out a preview of Pepe's project below and let us know your thoughts on the art experiment in the comments.
PHOTO GALLERY
Self-Portraits with a Man