It's not often that we see "regular" girls on the runway. But at Nanette Lepore's Spring/Summer 2015 show on Sunday night, it wasn't just models who strutted down the catwalk. The longtime NYFW veteran cast her 16-year-old daughter, Violet Savage, to close the show.
Violet has taken a bow with her mother every season, but this was the first time she actually walked the runway. Though she claimed to be "nervous and excited," she looked like a total pro -- the walking classes she took the day before clearly paid off.
The best part? Her big fashion debut wasn't arranged until days before the show. "Violet was in the Hamptons without me over Labor Day," Lepore explained. "And I missed her and thought, why doesn't she walk in the show?" At first Savage was hesitant, but "three minutes later, she said 'yes'."
When we caught up with the new model, she was chatting with a friend backstage while getting her nails done. Though she seemed in her element, she told HuffPost Style that she wasn't "seriously" pursuing a model career.
While Violet's runway debut was the highlight of the night, the rest of the show was also a great success. Inspired by the sky, sea and the South of France, the collection echoed the young and feminine aesthetic for which Lepore is known. Caftans, colorful swimwear and flirty dresses made their way down the catwalk and the entire show ended with a conga line featuring all the models, Lepore and her husband.
We wish all fashion shows were this fun.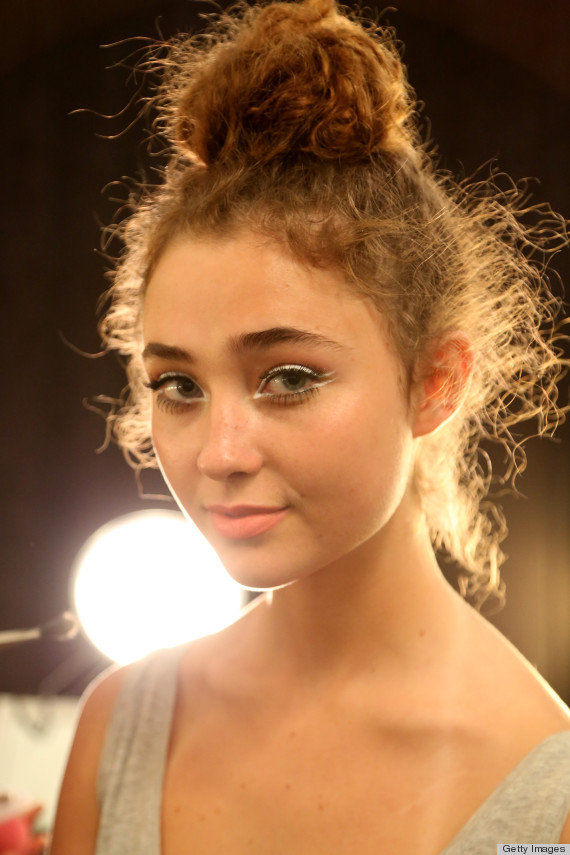 Violet getting ready backstage.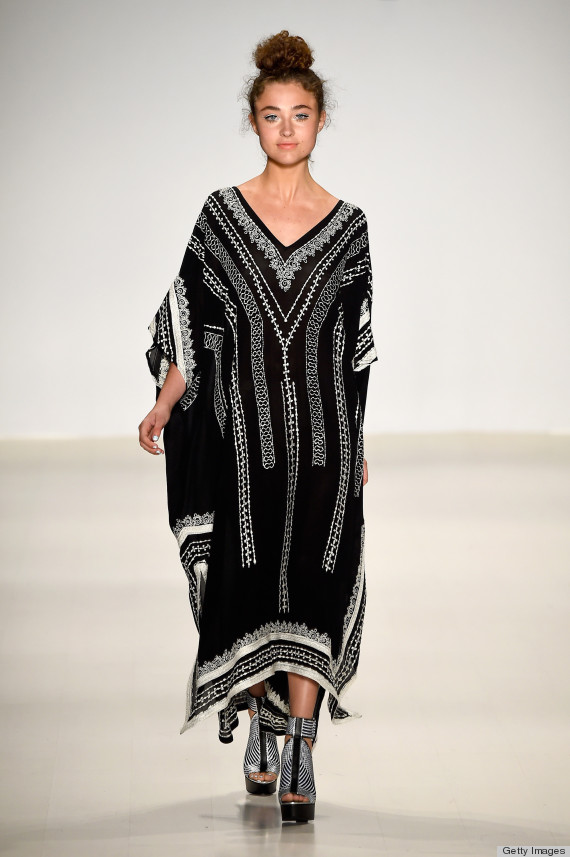 Violet's runway debut.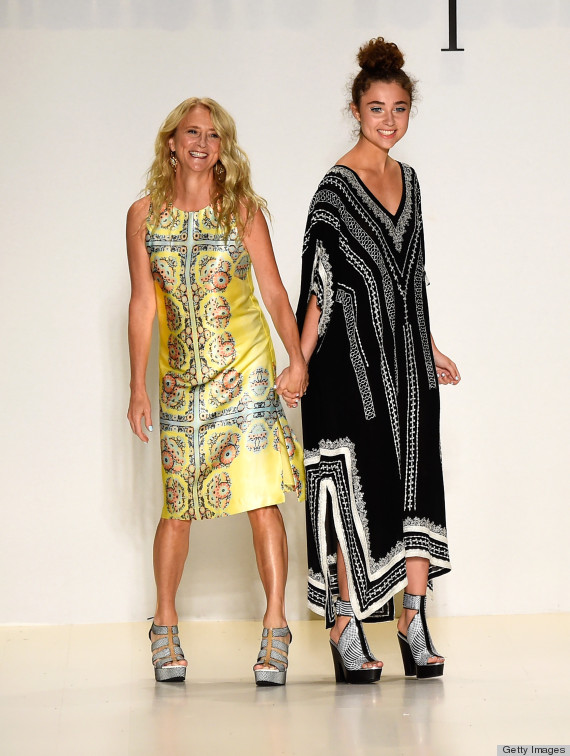 Nanette and Violet at the end of the show.
Check out the entire collection below:
PHOTO GALLERY
Nanette Lepore S/S 2015