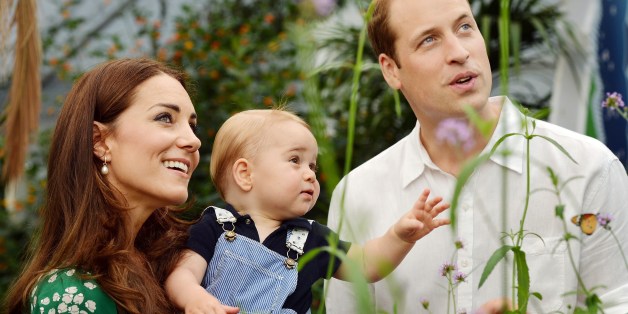 Here we go again.
The palace confirmed today that the Duchess of Cambridge has a little crumpet in the oven, just 13 months after the birth of Prince George. Now that Kate Middleton is only about eight weeks pregnant with her second child, so many questions abound. Like...
Was it planned?
Probably. Prince William supposedly said that he wanted two children with Kate before she was pregnant with their first child (but rumor has it that they both want more than two). Then during the annual St. Patrick's Day parade last March, he told Regimental Sergeant Major Ray Collister, "One's enough at the moment," explaining that the couple would have more children as soon as they had time. It seems that the royals have finally cleared their schedules.
What does Prince George think?
Predicting a non-verbal toddler's thoughts is nearly impossible, but it's easy to imagine that little Georgie will be glad to have a playmate.
Will it be a boy or a girl?
For most women, it's a 50/50 shot, but Kate's hypermesis gravidarum shakes up the odds a bit. Those afflicted with the acute morning sickness have a 55.7 percent chance of delivering a girl, according to a recent study. In fact, the sicker you are, the more likely it is that you're carrying a female fetus. While Kate had to cancel her most recent engagement in Oxford to receive at-home treatment in Kensington Palace for her morning sickness, it's hard to tell exactly how badly she feels or truly know if that's any indication of the sex of the baby.
For what it's worth, she had hypermesis gravidarum the first time around, and she gave birth to a boy.
What will the name be?
Again, this is anyone's guess, but we have some promising speculations, considering there are a few royal ancestor options. Like last time, bets are already being made on the topic. The last time around, the frontrunner for a boy's name turned out to be the one -- well done, Internet. Some other names thrown around were Philip (the future baby's grandfather's name), Arthur, James and Louis (which is George's middle name and thus an unlikely option).
Betters last year were banking on Alexandra if the baby was a girl, but Elizabeth (as in Queen Elizabeth and Queen Elizabeth II), Mary and Charlotte were all in the pool, too. The favorite of nostalgics? Diana.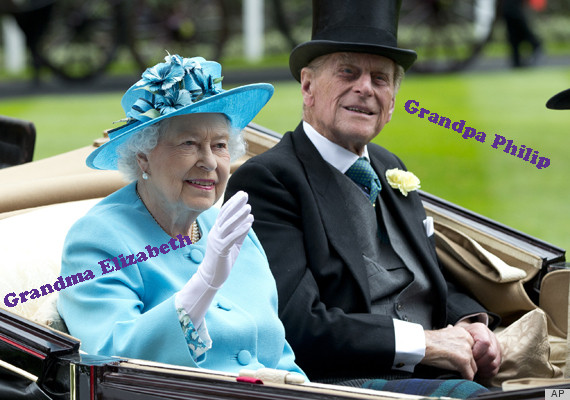 What is the ideal time between siblings?
If Kate and Will truly do want several siblings for little Georgie, it makes sense that they're already working on baby number two -- Kate's a 32-year-old woman with a jam-packed schedule and an ever-growing list of official royal duties, after all. While there's not a magic number that will give you the perfect age difference between siblings, the duke and and duchess may be modeling their family planning after their own respective families. Kate and her sister Pippa Middleton are just 21 months apart, while Will and Prince Harry are a little more than two years apart.
Of course, the benefits of having children close together are many: your children make easier playmates, plus you're already in the "baby frame of mind." If Kate really is eight weeks along, George's sibling will probably be born sometime in April, making him or her younger by 21 months.
What does it mean to be a second baby?
Second children can go through all sorts of unique experiences, from a lack of confidence as compared to the first born to a desire to rebel (ahem, Prince Harry). But a royal second child, has one other thing to consider: succession to the throne. The new baby boy or girl will be fourth in line to the throne behind Prince Charles, Prince William and big brother Prince George. Luckily, it doesn't matter if it's a boy or girl, since Britain changed succession laws before George was born so that a girl wouldn't lose her place in line to a boy born after her.
What will the baby look like?
According to the the face mash-ups created the last time Kate was pregnant, something like this: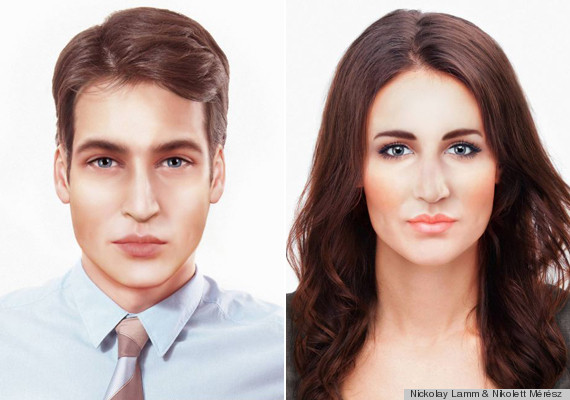 What will the baby's zodiac sign be? And what will that mean?
If April is the birth month, then the second royal baby will be either an Aries or a Taurus. Make of that what you will.
When's the right time to announce a pregnancy anyway?
Reports say Kate's eight weeks long, which is relatively early to announce, according to standard advice. After 10 to 12 weeks (the end of the first trimester), risks of miscarriage drop dramatically, so many people wait until that period is over to announce. But it's really up to each couple to decide when they'd like to break the news. The duchess may have announced on the early side due to extenuated circumstances, since the press was likely to pick up on her missed engagement and any medical activity happening at Kensington.
If it's a girl, what does that mean?
Since Britain already changed its succession laws, a girl has just as much chance of ascending to the throne as a boy. If Kate and Will's little bundle of joy turns out to be a girl, you can probably expect fantastic royal fashion moments to rival mommy and maybe even playdates with other international royal princesses. Get ready, Princess Estelle of Sweden.
Will this new sibling be the "Harry"?
If the second royal baby is going to have that aforementioned second child rebellion, he or she will learn from the best: Prince Harry. The token "fun uncle" has been known to party it up and embarrass the palace from time to time.
Will Kate re-wear maternity clothes from her first pregnancy?
The Duchess of Cambridge has no problem recycling great outfits, so it's quite likely she'll re-wear some of the fantastic ensembles from her first pregnancy.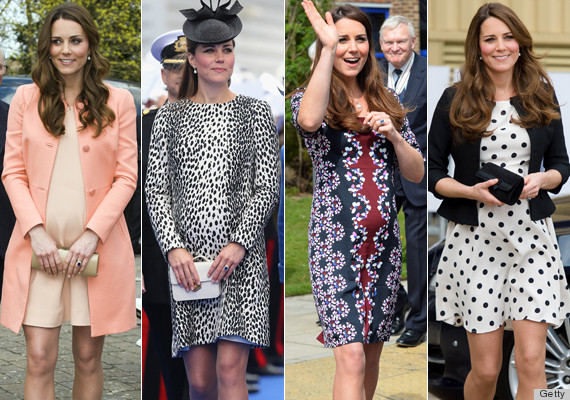 Will Kate give birth in the Lindo wing again?
Since she gave birth there without a hitch there the first time around, it's unlikely she'll shake things up this time. Plus, Princess Diana gave birth to both William and Harry there, so it's a family tradition.
Will the baby wear Prince George's hand-me-downs?
One can only hope.
Like Us On Facebook |

Follow Us On Twitter |

Contact HuffPost Parents
BEFORE YOU GO
PHOTO GALLERY
Kate Middleton Pregnant