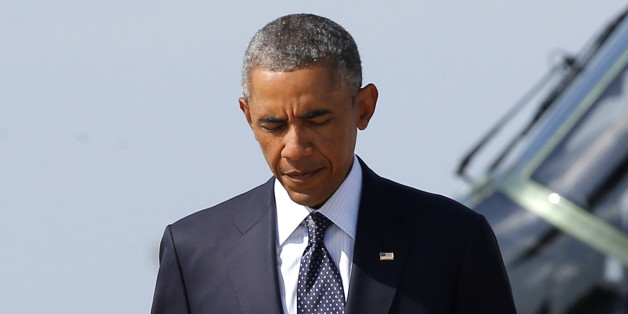 WASHINGTON, Sept 8 (Reuters) - Obama administration officials will hold briefings this week for all members of the U.S. Congress as the president makes his case for an offensive against Islamic State militants, congressional aides said on Monday.
Administration officials will hold a briefing for all 435 members of the U.S. House of Representatives on Thursday, a House aide said. Senate aides said there would be a similar session for all 100 members of the Senate as early as Wednesday.
President Barack Obama will deliver a speech to Americans on Wednesday laying out his "game plan" to halt the Islamist group, which has seized swathes of Syria and Iraq, while trying to head off public concerns that the country could be moving toward about another full-scale war.
Obama is meeting with the four leaders of Congress - Senate Majority Leader Harry Reid, Senate Minority Leader Mitch McConnell, Speaker of the House John Boehner and House Minority Leader Nancy Pelosi - on Tuesday, before his speech. (Reporting by Patricia Zengerle; Editing by Doina Chiacu)
BEFORE YOU GO
PHOTO GALLERY
Clashes in Iraq