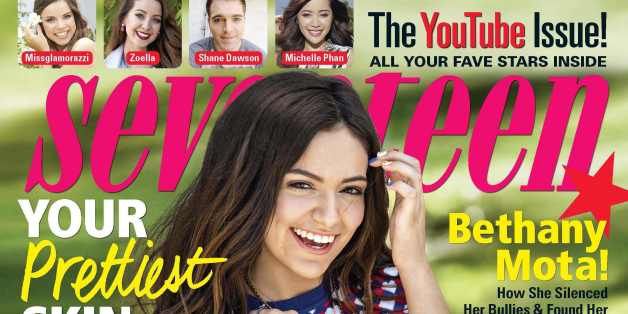 Your favorite YouTube stars are finally getting their chance to shine in a different kind of spotlight.
Next month, Seventeen will become the first major women's magazine to devote an entire issue to the biggest personalities on YouTube, featuring YouTube darling Bethany Mota (a.k.a. MacBarbie07) on its cover. Mota has amassed a following of over 7 million fans with her beauty, fashion and DIY tutorials.
The recently-named contestant on Season 19 of "Dancing With the Stars" will be one of the 30 YouTube stars to be highlighted in the magazine. In her interview, Bethany talks about her rise to fame, learning to be her own boss and the secret to YouTube domination.
Scroll down for photos and pick up the new issue, which hits newsstands September 16. Head over to seventeen.com for more.
How being bullied inspired Bethany Mota to start filming beauty videos when she was 13:
"It was so cool seeing girls being positive and spreading happiness. At first, I made beauty videos that were like everyone else's –- I'd try to act perfect. But then I realized it might be more fun if I was just myself. So I showed my silly side and kept in the bloopers. I liked those videos way more, and people appreciated that realness."

What it's been like to grow up on YouTube:
"I think it's taught me to be a lot more self-motivated and has taught me how to encourage myself and not rely on a teacher or a boss telling me what to do. I'm my own boss. My biggest thing to overcome has been not being afraid to be different. It's safer to do what everyone else is doing, but it pays off way more to be yourself."
Her advice for other girls who are trying to find their place in the world:
"You have to be your own motivator! A lot of teens say they're bored. Before I got on YouTube, I'd say the same thing. But there is always something you can be doing. If YouTube isn't your thing, maybe it's a sport or something else you're good at. There's always something you can be the best at –- you just have to look for it."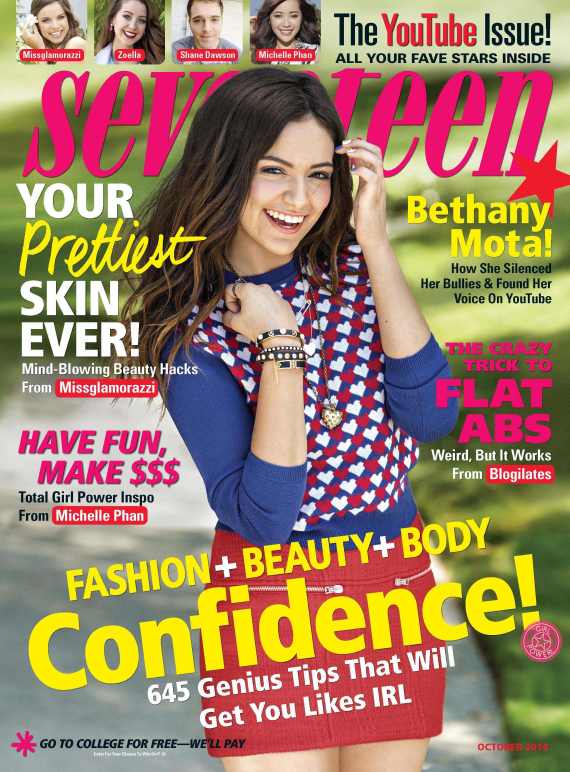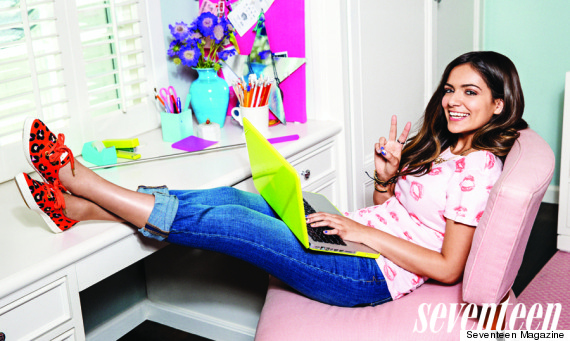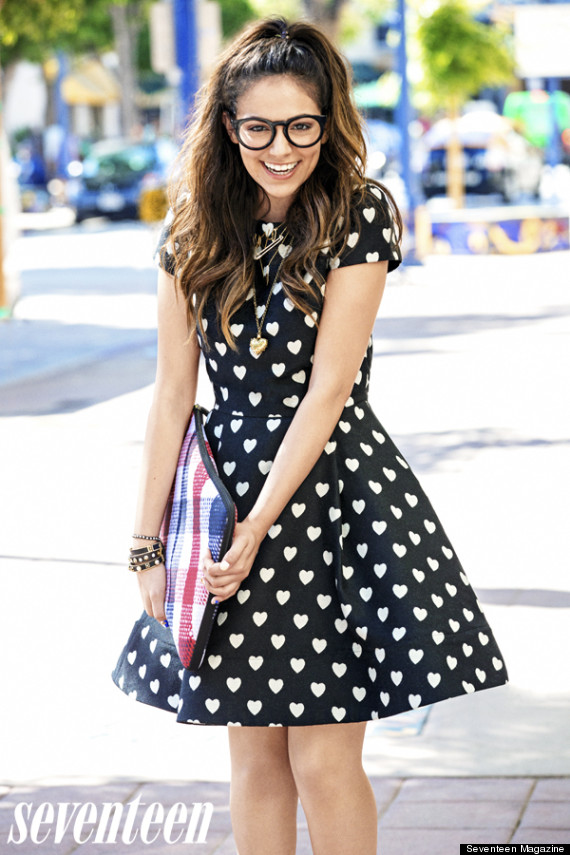 Follow HuffPost Teen on
Twitter |
Instagram |
Tumblr |
Pheed |
BEFORE YOU GO
PHOTO GALLERY
Bethany Mota's Best YouTube Beauty Videos