There's a new iPhone out, and this time it's not only better -- but also much bigger.
Apple announced a new pair of iPhones at an event in Cupertino, California, on Tuesday. As predicted, both of the phones have larger screens than previous Apple phones. The iPhone 6 Plus features a 5.5-inch screen, while the iPhone 6 will have a 4.7-inch screen. In comparison, the iPhone 5s has a 4-inch screen.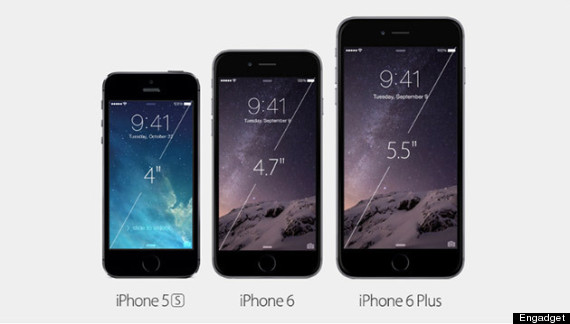 The new iPhone 6 and 6 Plus compared to the 5s.
The release confirms the long-standing rumor that Apple would introduce a bigger phone in order to compete with Android phones, namely Samsung, in the increasingly popular "phablet" category.
Also as predicted, the larger phone will be more expensive, starting at $299 with a contract.
The iPhone 6 Plus screen features Retina HD technology -- allowing for crisper video and images than ever before. The 6 Plus is also thinner than previous iPhones at just 7.1 millimeters wide, though it is slightly thicker than the iPhone 6.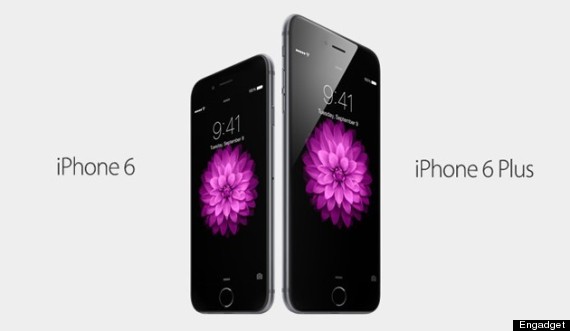 The iPhone 6 Plus.
The 6 Plus features a longer battery life than the standard model, allowing for 80 hours of audio playback and up to 14 hours of video. The iPhone 6, in contrast, allows for 50 hours of audio and 11 hours of video.
Both of the new iPhones will have upgraded processors. The iPhone 6 Plus is 84 times faster than the original iPhone, Apple said.
This is a developing story.
BEFORE YOU GO
PHOTO GALLERY
Apple's iPhone 6 and iPhone 6 Plus