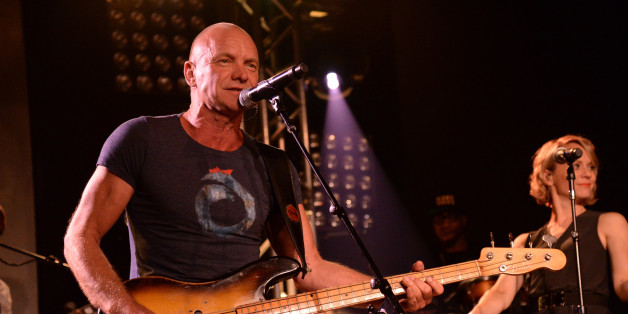 Two multitalented, era-defining stars from opposite ends of the musical spectrum will share a New York stage for one night in support of lesbian, gay, bisexual and transgender (LGBT) equality.
Sting and Patti LuPone are headliners of "Uprising of Love: A Benefit Concert For Global Equality," at Broadway's Gershwin Theatre on Sept. 15. Executive produced by composer Stephen Schwartz and Bruce Cohen, the glitzy evening will also feature appearances by "Kinky Boots" star Billy Porter, country star Chely Wright and Laverne Cox of "Orange is the New Black," and is being hosted by "Glee" actress Jane Lynch.
Collectively, the concert's diverse roster of entertainers is sure to deliver a night without parallel, but organizers hope that "Uprising of Love" delivers what Cohen describes as a "dual message" for its audience. Critical to that, he said, is the show's script, which was penned by Oscar-winning "Milk" screenwriter Dustin Lance Black and involves "a deep and beautiful look at what's going on worldwide" within the LGBT community.
Meanwhile, proceeds from the show will go to Fueling the Frontlines, a campaign led by Astraea Lesbian Foundation for Justice, an advocacy organization dedicated to advancing LGBT rights around the world.
"There are a lot of exciting, inspiring things happening with LGBT activism around the world, but that's not to minimize the fact that there are several problems, crisis situations, great potential for violence," he said. "It's both a message of hope and a chance to give people a reality check."
Schwartz, best known for "Wicked" and "Pippin," has been particularly active in the fight for equality as of late. In 2012, he penned "Testimony," a 2012 anthem for the San Francisco's Gay Men's Chorus that was inspired by Dan Savage's "It Gets Better" campaign. Earlier this year, he contributed material to "Tyler's Suite," a choral song cycle dedicated to Tyler Clementi, the 18-year-old Rutgers University student who took his own life in 2010.
Two-time Tony winner Patti LuPone will also headline the Sept. 15 event.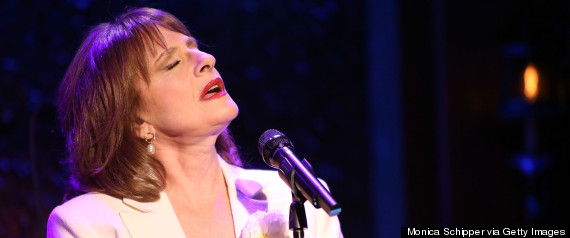 The composer said he had his "consciousness raised by having direct personal contact with people who with [anti-LGBT sentiment] and enduring it, so it became very compelling to me." Once Sting -- whose new musical, "The Last Ship," opens on Broadway this fall -- and two-time Tony Award winner LuPone signed on, the time seemed right for a benefit show.
"It's a real privilege to be enough in the public eye to help generate interest in causes I feel strongly about and, on occasion, to write things about causes that I feel strongly about," Schwartz added. "It's great when you get the opportunity to use writing or your position to make a positive difference in the world."
The concert, which was created in in strategic partnership with the United Nations Foundation, takes its name from the campaign of the same name, which was co-founded by Black, Cohen, Melissa Etheridge and Greg Propper, and initially focused on the well-being of LGBT Russians in the days ahead of the 2014 Winter Olympics in Sochi.
After the Olympics wrapped, the campaign's emphasis has shifted to "raising awareness and funds for activists making a difference on the ground in every part of the globe where LGBTI safety and dignity is compromised," according to press materials.
"Uprising Of Love: A Benefit Concert For Global Equality" will play New York's Gershwin Theatre on Sept. 15. For more information and tickets, head here.
BEFORE YOU GO
PHOTO GALLERY
Patti LuPone's Best Moments