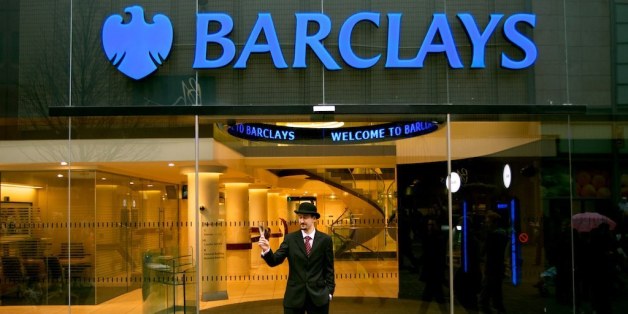 Barclays may start cutting pay to punish senior bankers who bully their underlings.
The British bank already made new rules earlier this year to help overworked junior bankers. Young bankers in the company can now work no more than 12 consecutive workdays, and have a mandatory 12 days off each fiscal quarter. But next month, Barclays will anonymously survey junior bankers to identify how senior workers treat those in the lower ranks, according to a report in the Wall Street Journal.
Well-rated senior bankers will be rewarded. Widely disliked upper-rung employees can expect "repercussions" as their rating is "taken into account when making decisions around pay," the WSJ's Matt Turner and Nick Kostov wrote.
Barclays did not respond to requests from The Huffington Post for comment on Wednesday.
The move to empower junior employees is among the most radical in the financial industry. Wall Street has been rapidly losing its young recruits to technology startups, where ties are often optional and cushy perks abound. At the Wharton School of the University of Pennsylvania, 25 percent of the undergraduate class of 2013 entered jobs in investment banking, according to The New York Times. That's down from 48 percent in 2007.
Earlier this month, investment bank Jefferies shamed managers in a company-wide letter for not respecting their employees' need to balance work with home life.
"Waiting until the last minute to hand out work, creating unnecessary projects or deadlines, or just being insensitive makes you a jerk," CEO Richard Handler and Chairman Brian Friedman wrote in the letter, copies of which were obtained by Dealbreaker and the Times. "We do not have or want jerks at Jefferies."
The banking industry has been soul-searching over its treatment of underlings since a 21-year-old intern died last year of an epileptic seizure. The coroner in that case said it may have been brought on by fatigue.
Last October, Goldman Sachs started pushing junior bankers to take weekends off. Three months later, Credit Suisse sent out a memo insisting junior bankers stay home on Saturdays unless they're working on a deal. Perhaps taking a note from Barclays, Citigroup is also planning to survey its junior workforce, thought WSJ reported that results won't affect managers' pay. And in August, junior bankers at most of Wall Street's biggest firms got raises.