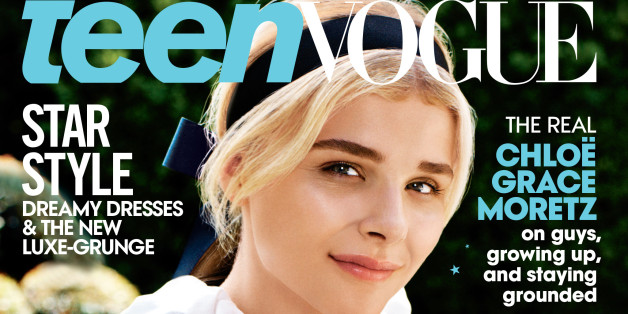 Chloë Grace Moretz has already made a name for herself by taking on tough, mature roles like the young vigilante in the controversial film "Kick-Ass" and most recently, as a teen dealing with tragedy in the tear-jerker, "If I Stay." Now, the 17-year-old can add another accolade to her already-impressive resume as Teen Vogue's newest cover girl.
Wearing a simple black dress and matching headband on the cover, the high school senior sat down with the magazine where she spoke about the struggles of being an actor, fashion and how she stays "normal" when her life is anything but.
Teen Vogue's October issue hits stands on September 23. Scroll down for highlights from Chloe's interview and head over to teenvogue.com for more.
On her current fashion look...
"I'm into this minimalist phase. I keep in the palette of black, gray, white, nude."
On still being a "normal" teenager...
"My mom tells me no all the time! I tried to go to this pool party thing last night with 10 friends, and she was like, 'No! You slept over at your friend's last night -- you need to stay home.'"
On the realities of teendom...
"Real teenagers are not these shiny, pretty, happy people. Real teenagers fall in love, they get intimate. Some of them drink and some of them smoke. And kids push boundaries, and parents aren't always amazing."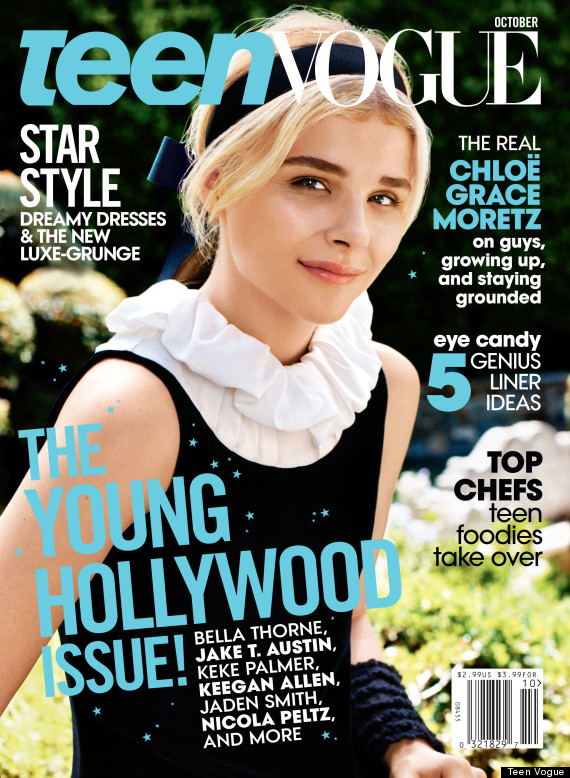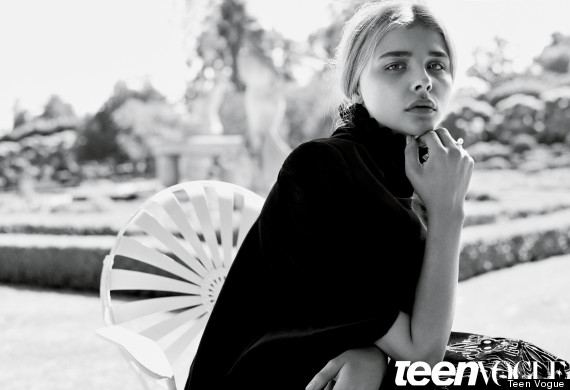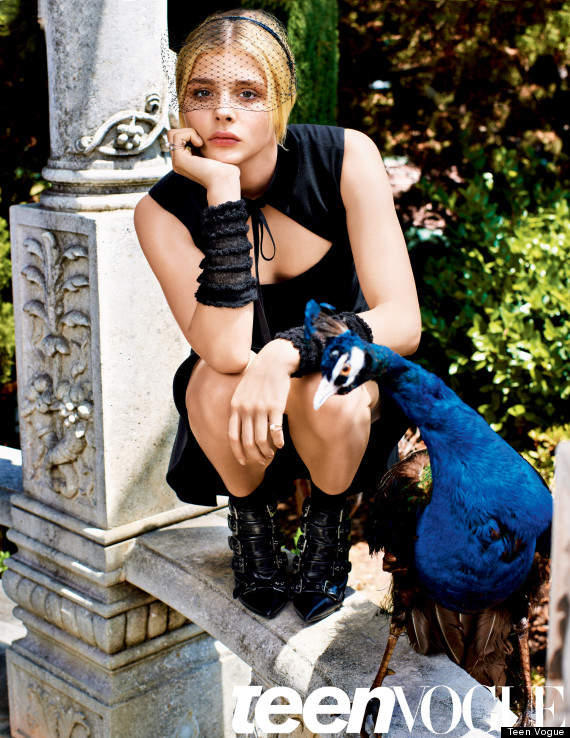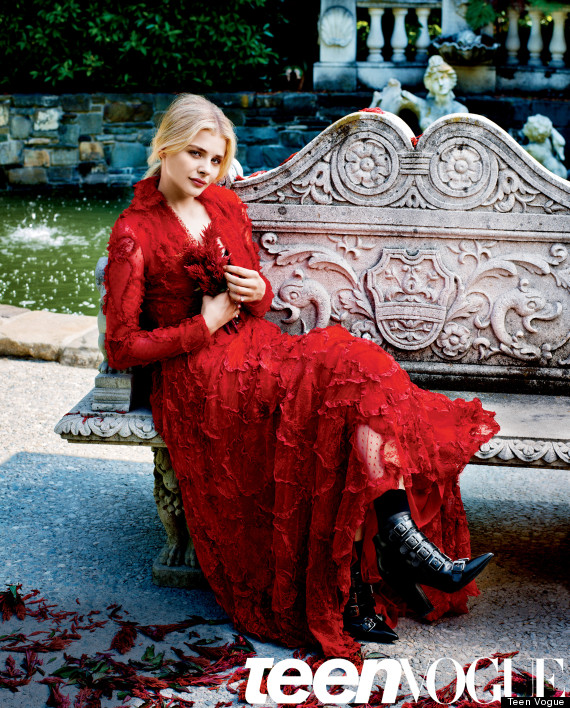 Read more on TeenVogue.com
An Exclusive Sneak Peek at Chloë Grace Moretz's October Cover Shoot
October Cover Star Chloë Grace Moretz Lets You into Her Whirlwind World
Chloe Grace Moretz Celebrates Her Sweet 16 with Teen Vogue
Check Out the Very Best Looks from New York Fashion Week
10 TV Shows from the Early 2000s That You Should Binge-Watch Immediately
Wait, Taylor Swift Has an Enemy?
Check Out Blonde Salad Blogger Chiara Ferragni's Awesome (Temporary!) Hair Streaks
Follow HuffPost Teen on
Twitter |
Instagram |
Tumblr |
Pheed |
BEFORE YOU GO
PHOTO GALLERY
11 Young Stars On How They De-Stress