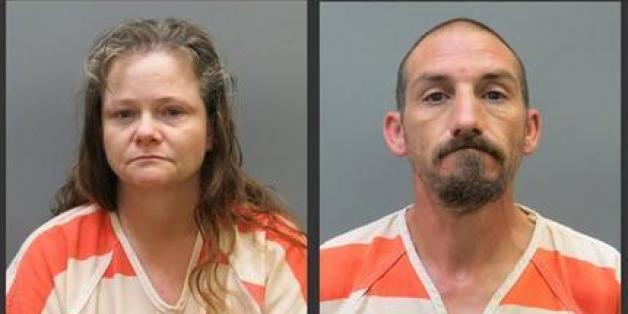 The daughter of a woman who is accused of keeping an Indiana mother in a wooden cage for two months has spoken out in her defense, insisting "the whole story is not being told."
"It's not her, she's not a demon," Maranda Higgs told NBC News on Tuesday. She also said that her heart goes out to the victim, Joellle Lockwood, and her family, "because nobody deserves" what they went through.
Maranda Higgs' mother, Kendra Tooley, 44, and her boyfriend, Ricky Roy House, Jr., 37, are accused of keeping Lockwood, a mother of two, imprisoned in a cage in the trailer where they live. Lockwood, who went missing July 9, told authorities that she was repeatedly raped by the couple.
Lockwood escaped last weekend with the help of Ron Higgs, Miranda's father and Tooley's ex-husband. Ron Higgs told Tristate Hompage, a local news website, that he'd seen Lockwood in a wooden cage wearing nothing but a dog collar, and that she begged him to rescue her.
When Higgs tried to buy the woman's freedom, Tooley said that House had been raping the woman and that "she's not leaving here until she has [a] baby," Higgs told the website.
Higgs fought House and fled with Lockwood after incapacitating the accused man with a headbutt. Police were notified and searched the house, which led to the arrest of House and Tooley.
Maranda Higgs told NBC that she feels "torn in the middle" over the ghastly developments.
"I just want to wake up and have it be a dream," she said.
House and Tooley face charges of criminal confinement and rape. They pleaded not guilty on Monday and remain in jail.
Like Us On Facebook |

Follow Us On Twitter |

Contact The Author