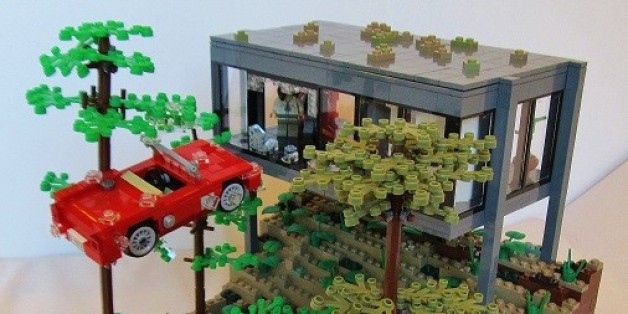 When grown-ups get their hands on Legos, the results can be magical.
Currently the world's largest toy maker, Lego has an adult fan base that accounts for an estimated 5 to 10 percent of sales. Among those fans are members of the Sweden-based Lego-lovers group Swebrick, which recently wrapped its annual building contest.
Some of the submissions to this year's "AFOL vs. AFOL" (Adult Fans Of Lego) competition were nothing short of masterful. The theme, "Plastics From the Past," challenged members create cinematically faithful Lego versions of "any scene from an '80s movie or TV show featuring a vehicle." Participants put together their creations, photographed them and uploaded them to the group's online forum, where members voted to crown a 2014 champ.
Members of the six-year-old community regularly share pics of their creations, hold meet-ups and offer each other tips on building, buying and collecting. Those who take part in the group's contests -- including the Sept. 6 "Plastics From The Past" event -- must use regulation Lego bricks that are unmodified (no painting or cutting allowed) and aren't part of an existing branded series such as Lego "Star Wars."
The former Swebrick chairman, who goes by the online handle Etzel87, won this year's competition by creating the "You killed the car" scene from "Ferris Bueller's Day Off," complete with flying bits of Lego glass from the garage windows and the horrified looks from the Lego Ferris, Cameron and Sloane.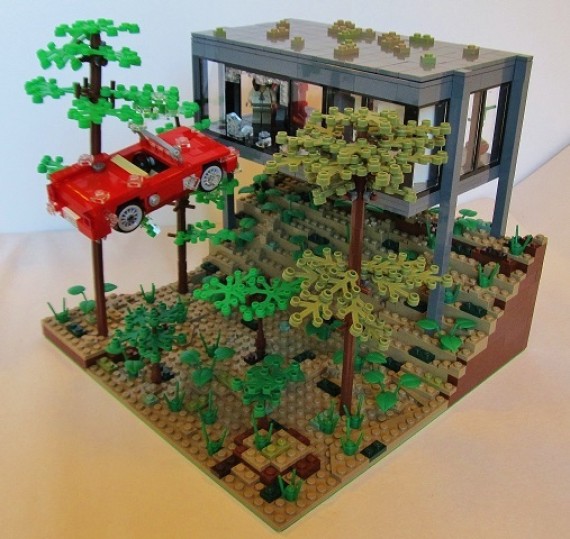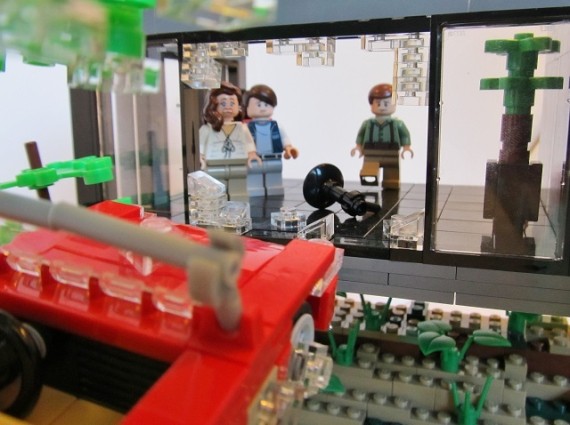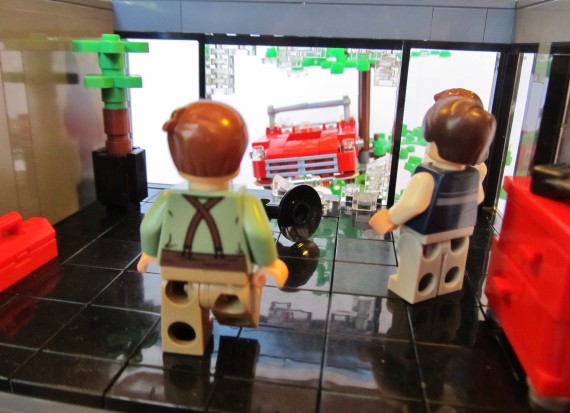 In case you need a refresher, here's that scene from the 1986 classic:
Pretty good, huh?
Other submissions included scenes from "Blade Runner," "Spaceballs" and "Alien."
Check out some of the best entries (below), then browse the rest at the Swebrick website.
PHOTO GALLERY
80's Movies...As LEGO
h/t Gaper's Block
Correction: An earlier version of this article mis-labeled one of the scenes "Police Academy." The scene depicts the film "Blues Brothers."
BEFORE YOU GO
PHOTO GALLERY
Lego + Banksy = Bricksy