TOP STORIES
PRESIDENT OBAMA'S ISIS PLAN Multiple sources confirm that the President is prepared to authorize airstrikes against ISIS in Syria, which he will discuss in a primetime address to the nation tonight. Public support continues to build for military action. And ISIS leaders won't be the only ones interested in the President's spech this evening -- al Qaeda is most likely hoping the U.S. will eradicate the group that "eclipsed al Qaeda and made [its leader] al-Zawahiri seem virtually irrelevant." [CNN]
TEAM OF RIVALS "As the United States and its allies look to fight the Islamic State in Iraq and Syria, longtime adversaries with a common fear of the radical movement are scrambling to see if they can cooperate to defeat the rising threat. The jihadist group known as ISIS has so far thrived in part because its enemies are also enemies of one another, a reality that has complicated efforts to muster a strong response to its rampage. That factor has been a crucial consideration in war planning in capitals as diverse as Tehran and Washington, London and Damascus. But the potential threat has also forced a re-examination of centuries old tensions between Sunnis and Shiites, Kurds and Turks." The U.S. has been particularly aggressive in asking China to assist in the fight against ISIS. [NYT]
U.S., JAPAN NEGOTIATING ARMS AGREEMENT "Japan and the United States are exploring the possibility of Tokyo acquiring offensive weapons that would allow Japan to project power far beyond its borders, Japanese officials said, a move that would likely infuriate China." [Reuters]
EBOLA DEATH TOLL JUMPS TO 2,296 The World Health Organization says the numbers are likely higher. "'Liberia is facing a serious threat to its national existence. The deadly Ebola virus has caused a disruption of the normal functioning of our State,' said Liberian Minister of National Defense Brownie Samukai." U.N. Secretary-General's special representative Karin Landgren called the deadly virus' outbreak a "latter-day plague" with a "merciless" spread. [Story via Reuters, Image via Time]
PRIMARY ROUND-UP Andrew Cuomo and Scott Brown pulled out victories in their respective primaries, while nine-term incumbent U.S. Rep. John Tierney (D - Mass.) lost to Seth Moulton. [AP]
FATHER SUSPECT IN MURDER OF HIS FIVE CHILDREN "Authorities in Mississippi are holding a father of five in the deaths of his children, ages 1 to 8, the state's Department of Public Safety said Tuesday evening … The children, reported missing from South Carolina last week, were found dead in Alabama on Tuesday, authorities said." [CNN]
HIGHWAY PROTEST PLANNED FOR FERGUSON Michael Brown supporters are planning to shutdown highway I-70 today following a contentious Ferguson City Council meeting last night. [Story, Image via NYT]
READ THE LEGAL MEMO USED TO KILL AN AMERICAN CITIZEN "'This white paper sets forth the legal basis upon which the Central Intelligence Agency (CIA) could use lethal force in Yemen against a United States citizen who senior officials reasonably determined was a senior leader of al-Qaida or an associated force of al-Qaida.' So begins a 22-page, heavily redacted, previously top-secret document titled 'Legality of a Lethal Operation by the Central Intelligence Agency Against a US Citizen,' which provides the first detailed look at the legal rationale behind lethal operations conducted by the agency." [Vice News]
WHAT'S BREWING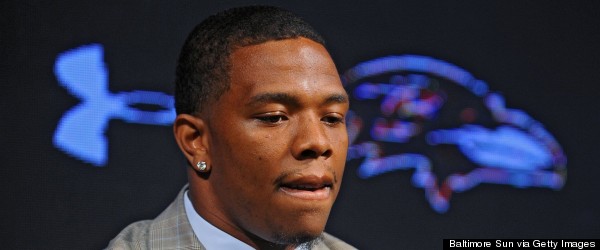 RAY RICE SPEAKS OUT Ray Rice, who was released by the Baltimore Ravens and suspended indefinitely by the NFL after video of him knocking his then-fiance unconscious leaked Monday, said that he is " just holding strong for my wife and kid, that's all I can do right now." Janay Rice wrote on her Instagram, "I woke up this morning feeling like I had a horrible nightmare, feeling like I'm mourning the death of my closest friend. But to have to accept the fact that it's reality is a nightmare in itself. No one knows the pain that the media & unwanted options from the public has caused my family." The Ravens are offering an exchange for Rice merchandise, and NFL Commissioner Roger Goodell is now facing a firestorm of calls for his firing after the league's continued failure to take a definitive stand on domestic violence.
MEET THE APPLE WATCH Apple dropped a larger iPhone 6, a new payments system, and the Apple Watch (it's over the i, apparently) in their big reveal event yesterday. Tim Cook's legacy is on the line over whether or not the Watch has that it factor. And here's why there's not much more to the new iPhone than the larger screen.
TWITTER, THE NEXT MONEY MAKER FOR MOVIE TICKETS? "Yet if successful, Twitter's test could also be used by the entertainment community to sell tickets, digital versions of movies and TV shows, physical Blu-rays and DVDs and games. Theater owners certainly have an incentive to turn to Twitter. In July, Nielsen released a study that found that 87% of Twitter users said their most recent decision to see a film in the theater was influenced by tweets." Charity buttons may also be next for the social media site. [Variety]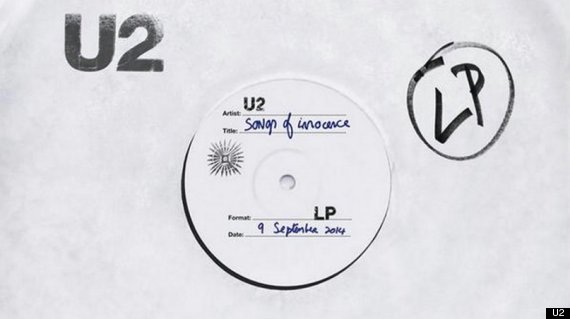 AND IN CASE YOU MISSED IT AT THE APPLE EVENT U2 dropped a free new album that's been universally lauded . And a guy wearing a scarf won the internet. [HuffPost]
SARAH JESSICA PARKER'S NYC TOWNHOUSE IS ON THE MARKET Yes, it has a Carrie-esque closet. It's listed at $22 million. [HuffPost]
PANCAKE MASTERPIECES This dad is putting everyone to shame with his Picasso-level pancake art. [HuffPost]
ON THE BLOG
'HE HIT ME (AND IT FELT LIKE A KISS)' "Why, then, does an abused woman stay with her abuser? I don't speak to this as a family court judge, or a social worker, or a marriage and family counselor. I speak as a woman whose first husband beat her black and blue, and who nonetheless stayed with him until we were forcibly separated by the State of California, because men and women go to different jails." [HuffPost]
WE THOUGHT YOU SHOULD KNOW
~ We finally got the verdict on what "All About That Bass" means.
~ Running shoes, explained.
~ Ashley Tisdale secretly got married.
~ There's apparently "Bad Blood" between Katy Perry and Taylor Swift.
~ And everything you thought you knew about dinosaurs is wrong.
Got something to add? Send tips/quips/quotes/stories/photos/events/scoops to Lauren Weber (lauren.weber@huffingtonpost.com). Follow us on Twitter (@LaurenWeberHP). Does somebody keep forwarding you this newsletter? Get your own copy. It's free! Sign up here.