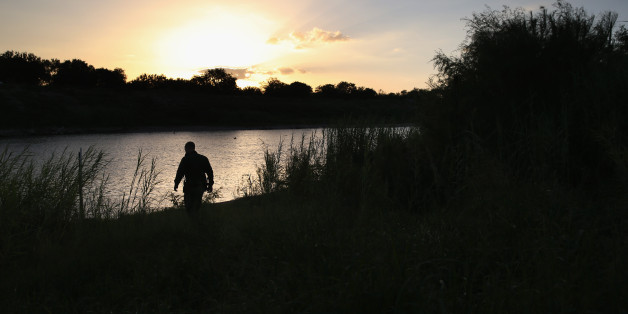 No evidence suggests that the Islamic State is planning to cross the U.S.-Mexico border to attack the United States, Department of Homeland Security officials said during a Senate hearing on Wednesday.
The remarks, delivered ahead of President Barack Obama's speech outlining a strategy for confronting the extremist group and the day before the 13th anniversary of the 9/11 attacks, come as polls indicate a greater concern among Americans for border enforcement.
But DHS doesn't think the powerful jihadist group, also identified as ISIS or ISIL, has the ability to carry out a terrorist attack by entering illegally through the southern border.
"At present, DHS is unaware of any specific, credible threat to the U.S. homeland from ISIL," DHS Undersecretary for Intelligence and Analysis Francis Taylor said, according to a transcript of the Senate Committee on Homeland Security and Governmental Affairs hearing.
U.S. Sen. John McCain (R-Ariz.) pressed Taylor on the issue, asking a series of questions about the level of security along the U.S.-Mexico border. McCain asked if DHS had heard of conversations on Twitter and Facebook that "would urge infiltration into the United States across our Southwestern border."
Taylor acknowledged such social media exchanges, but said there was no imminent threat.
"I'm satisfied we have the intelligence and the capability on our border that would prevent that activity," Taylor responded.
The conservative Washington Free Beacon reported Taylor's words on Wednesday under the headline "DHS confirms ISIS planning infiltration of U.S. southern border," playing down Taylor's comments to the contrary. Fox News and The Washington Times also posted the Washington Free Beacon's story.
Following the article, a DHS spokesperson responded in a statement:
"There is no credible intelligence to suggest that there is an active plot by ISIL to attempt to cross the southern border," the department said.
Homeland security officials told a House panel on Wednesday that it's far more likely that a member of an extremist group planning to attack the U.S. would try to fly on a commercial plane, rather than try to enter through Mexico, according to the Arizona Republic.
Texas Gov. Rick Perry speculated last month that the Islamic State group may have already come across the U.S.-Mexico border, despite admitting there was "no clear evidence" for the assertion. His remarks drew condemnation from Mexican Secretary of Foreign Affairs José Antonio Meade.
"Mexico bases its public policy on information and analysis, and condemns those who want to base public policy on beliefs and baseless speculation," Meade said last month, according to California daily La Opinón. "When crafting foreign policy, it's always important to have facts."
BEFORE YOU GO
PHOTO GALLERY
6 Misconceptions About The Border