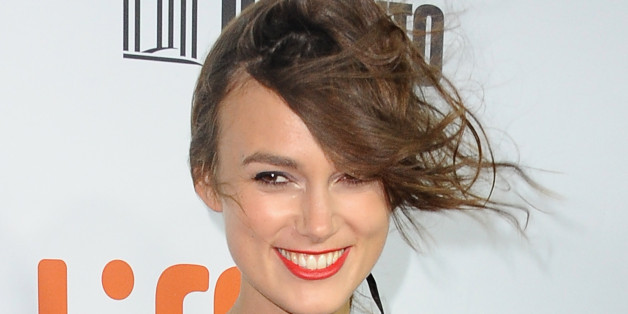 You can plan a glamorous outfit, but you can't predict the weather.
Keira Knightley learned that the hard way when she -- along with a thunderstorm -- hit the red carpet at the Toronto Film Festival on Sept. 10. Despite the bad weather, Knightley posed for photos instead of ducking for cover. The 29-year-old was all smiles as her navy blue dress, embroidered with black beads and a chic black overlay, blew violently in the wind: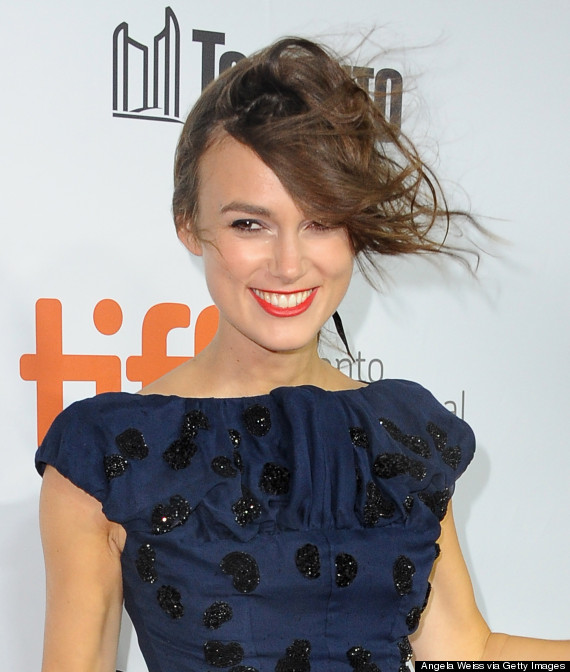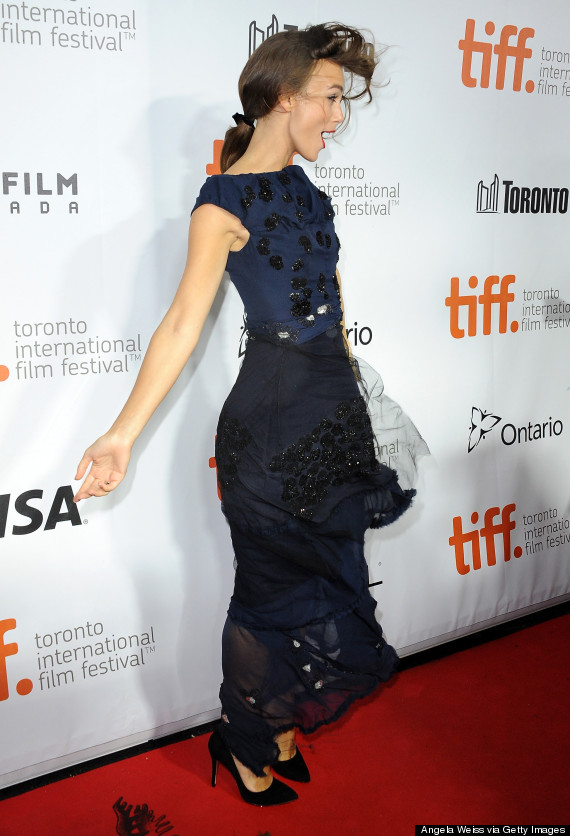 Whelp, that's one way to achieve that windblown look.
BEFORE YOU GO
PHOTO GALLERY
Celebrity Wardrobe Malfunctions, TMI Moments & Overshares