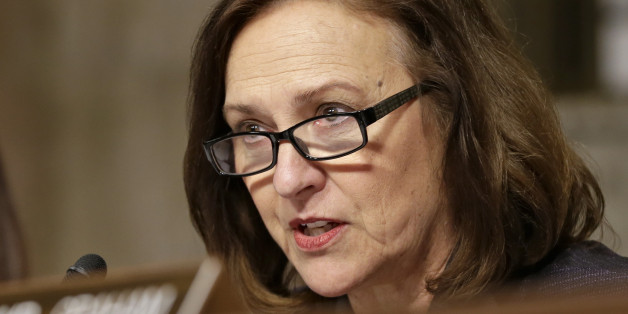 WASHINGTON -- A majority of the Senate wants the Environmental Protection Agency to extend the time for the public to comment on draft rules, released in June, that would limit carbon dioxide emissions from power plants.
A group of senators had previously requested a 120-day comment period, which the EPA granted. But now the senators are asking for an additional 60 days, arguing that the "complexity and magnitude of the proposed rule necessitates an extension."
Fifty-three senators signed the letter to EPA Administrator Gina McCarthy. The group, led by Sens. Deb Fischer (R-Neb.) and Heidi Heitkamp (D-N.D.), includes 10 Democrats and nearly all Senate Republicans. They wrote:
This extension is critical to ensure that state regulatory agencies and other stakeholders have adequate time to fully analyze and comment on the proposal. It is also important to note that the challenge is not only one of commenting on the complexity and sweeping scope of the rule, but also providing an opportunity to digest more than 600 supporting documents released by EPA in support of this proposal.

The current deadline for comments is Oct. 16. President Barack Obama has asked the EPA to issue a final rule by June 2015 as part of his climate action plan.
"EPA has received the letter and is reviewing the request," said EPA spokeswoman Liz Purchia in a statement. "Right now we're still working under the 120 day time frame with a closing date of Oct. 16. EPA has done an unprecedented amount of outreach, meeting with hundreds of stakeholders, and so far has received over 700,000 comments. This outreach is what has helped inform our flexible and practical proposal that will let states to decide how to best reduce carbon emissions over time."
Franz Matzner, associate director of government affairs at the Natural Resources Defense Council, said in a statement that while the environmental group welcomes "any serious effort to ensure the strongest, most effective standard is put in place," it also feels that "nothing should hinder the Environmental Protection Agency from fulfilling its deadline next June for finalizing the first-ever standards to curb the carbon pollution spewing from the nation's power plants."
BEFORE YOU GO
PHOTO GALLERY
Landmarks That Climate Change Could Ruin