The Blonds have a knack for turning up the heat at New York Fashion Week. The big, big hair and innovative silhouettes are intensified by the always-legendary nail art, done by CND.
We got a backstage look at what goes into CND's process and how the next-level manicures complement designers David and Phillipe Blond's out-of-this-world vision. Jan Arnold, CND co-founder and style director, told us about the specific looks that were inspired by the clothes that hit the runway.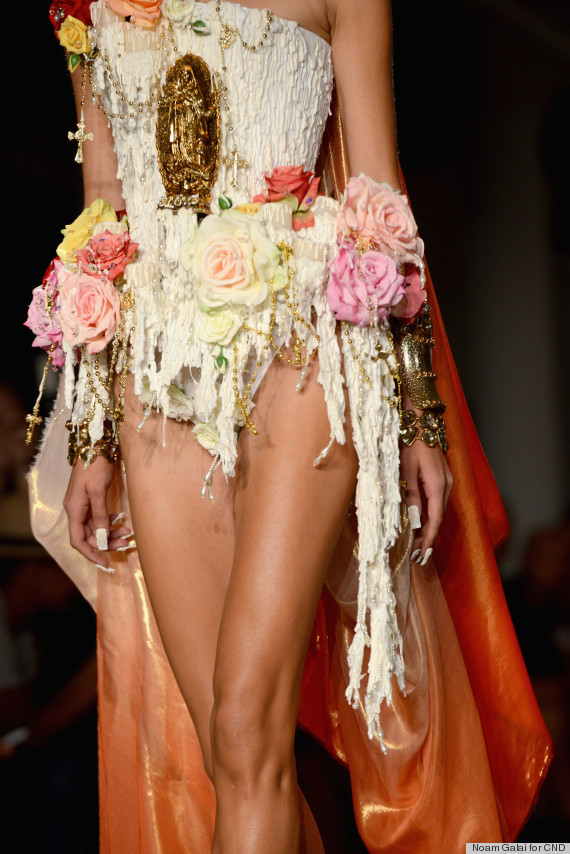 The outfits and manicures were part of a collaborative effort between the CND design team and The Blonds. "Our creative process really involves connecting with David and Phillipe, we go through every single piece in the collection," Arnold said. Afterwards, the CND artists sketched rough nail art concepts that served as blueprints for the show.
Although fashion designers typically determine which types of manicures go down the runway, The Blonds encouraged CND to test its imagination. "The guys are just like, 'Go for it, do whatever you think is right,' which is kind of cool because they trust us," Arnold said. Given the creative freedom, there have been seasons when David and Phillipe didn't see the nails for the first time until the day of the actual show.
Of course, the nail art showcased at The Blonds show is definitely in the category of "don't try this at home," but at least the picturesque designs can inspire us to go outside the boundaries of a standard manicure. Check out how CND prepared for fashion week in the video above, and scroll down to learn more about the blood, sweat and tears behind the handmade designs that took over 500 hours to make.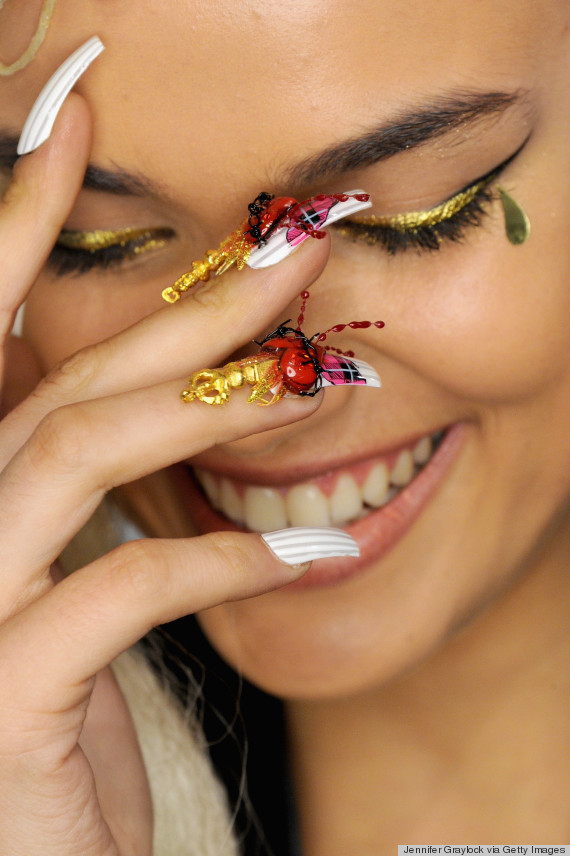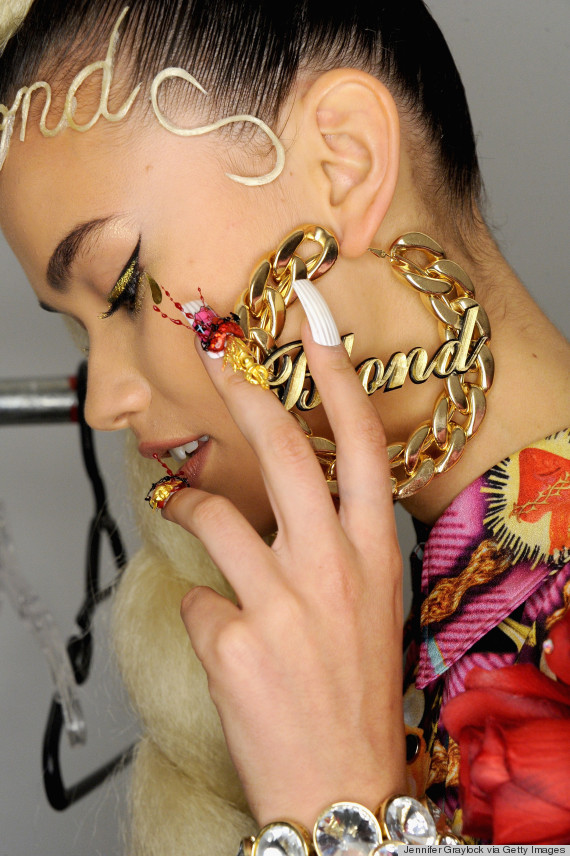 "So this is a heart against plaid, with a blood chain and pearl stripping. The chain was actually hand created using liquid and powder and then it's smoothed and filed. Practically every product in our product line was used to create this one look, which is amazing."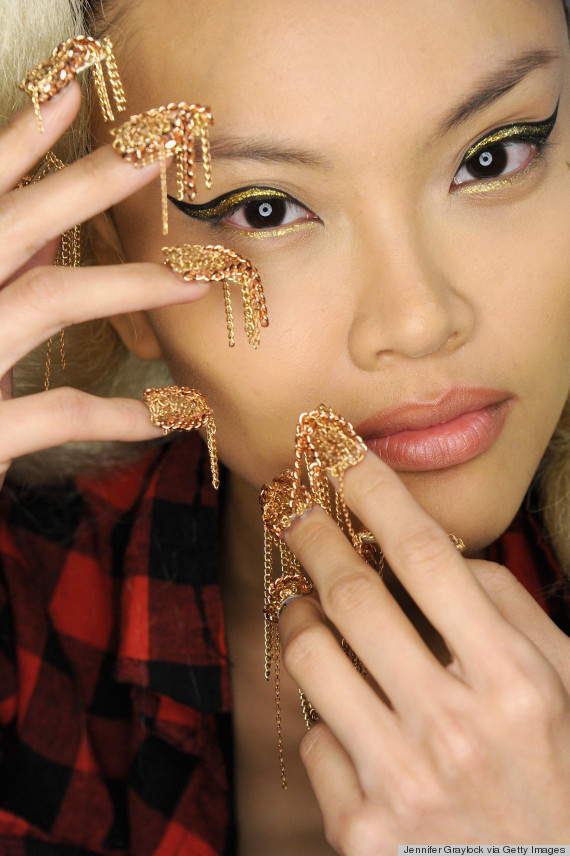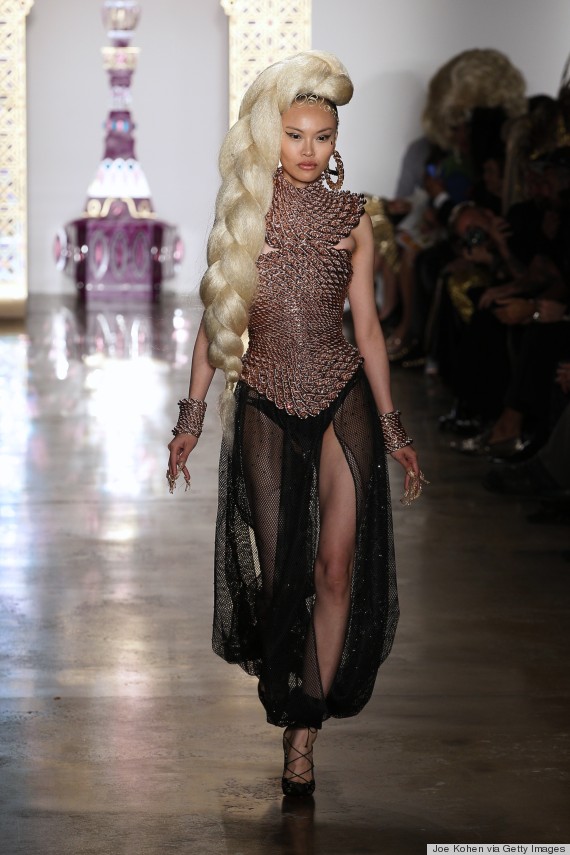 "I love the rose gold chains -- there's actually a corset that almost looks exactly like this nail so we were really inspired by the shape of the corset and the length of the chains."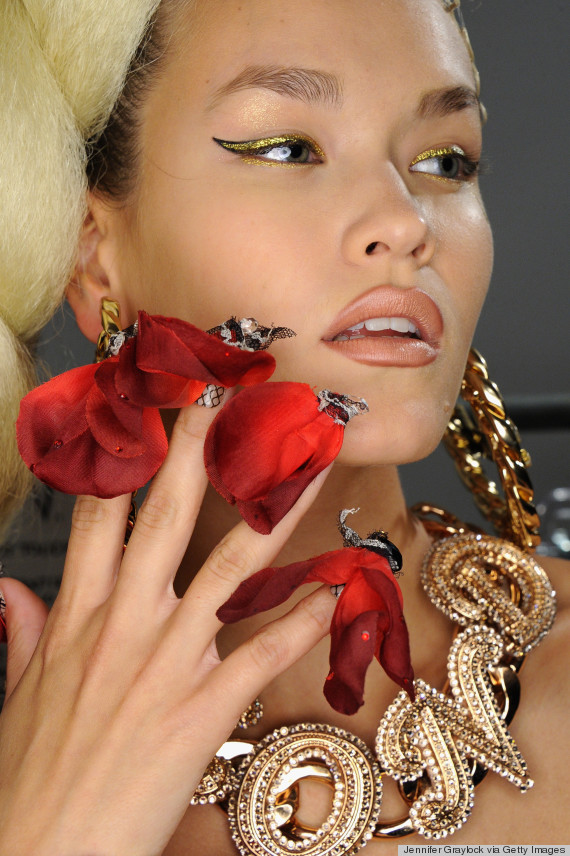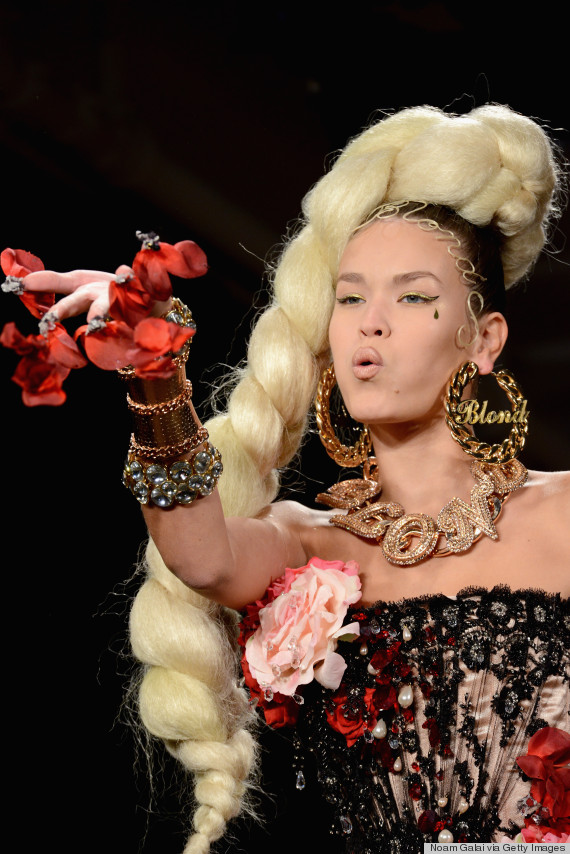 "These roses are interesting --- a rose will be on each nail and the model will create a full rose with her hand -- and will throw petals into the audience. Nails have become a part of the performance art and with The Blonds, we're so connected -- we're like artistic soul mates. We love that they allow us to push the boundaries of our unrivaled artistry."
BEFORE YOU GO
PHOTO GALLERY
The Blonds Nail Art NYFW 2015