Prince Harry has long championed veterans' causes from the sidelines, but on Friday, he took a spin in their shoes when he tried his hand at murderball to promote the Invictus Games in London.
The four-day sporting event, which launched on Wednesday with the help of first lady Michelle Obama, was the brainchild of Prince Harry who sees the games as a way to give wounded vets the opportunity to heal and to raise awareness for the struggles they endure. The event drew 400 injured vets from around the world to compete in such sports as running and archery.
But it wasn't enough for the fourth in line to the throne to just organize the affair.
He decided on Friday to join one of the most aggressive adaptive sports out there, wheelchair rugby.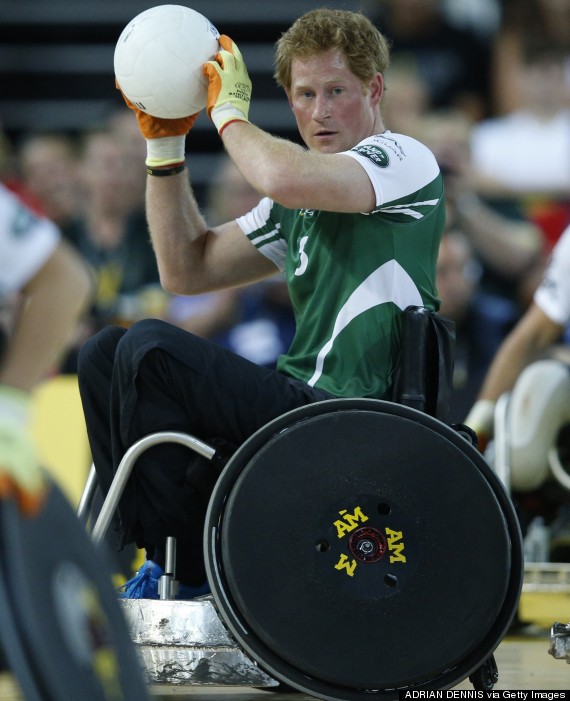 The four-on-four event, which was made up of only able-bodied athletes, served as a "curtain-raiser" in advance of the Invictus Games' final wheelchair rugby competition, according to the Telegraph. Players score points by crossing the line while holding the ball, and ramming into each other's chairs isn't just allowed, it's pretty much encouraged.
Harry scored the first point, but also had to spend some time in the "sin bin" after fouling another player.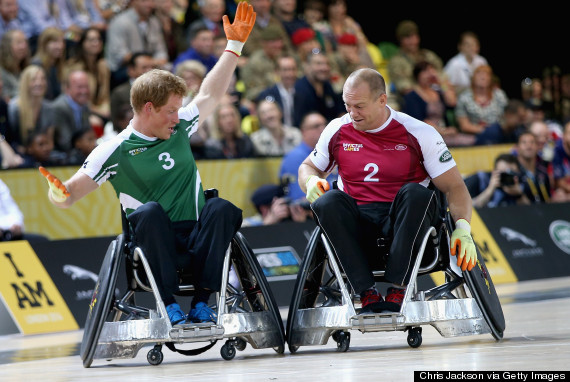 Some say the dangers of the sport far outweigh those of standard rugby.
"I've played a bit of rugby, but this is nothing like rugby," Boris Johnson, the mayor of London, told the Telegraph. "This is far more dangerous, and far more exciting."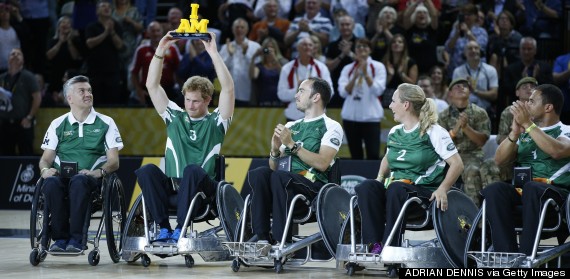 Though it's unusual for Harry to simulate a disability while advocating for wounded veterans, he's done his fair share of getting active with the group he vehemently supports.
Last December, after a 200-mile, three-week long skiing trek, Harry reached the South Pole with a team of injured veterans, according to Discovery News. The event was organized by Walking with the Wounded, which helps injured servicemen and servicewomen discover new careers after they leave the military.
As for the Invictus Games, which drew athletes from as far as Afghanistan and Australia, the prince said he's confident that each participant will walk away feeling like a winner.
"For some of those taking part this will be a stepping stone to elite sport. But for others, it will mark the end of a chapter in their recovery and the beginning of a new one," Harry said in his opening remarks. "Either way, you can be sure that everyone who takes part on the track, pool or field of play will be giving it their all. And I have no doubt that lives will be changed this weekend."
BEFORE YOU GO
PHOTO GALLERY
Spend Some Quality Time With Prince Harry...