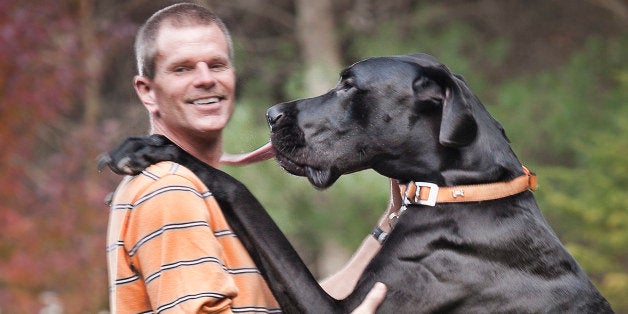 His owner, Kevin Doorlag, said the pooch passed at the age of 5.
Doorlag is remembering Zeus as a "wonderful dog." He said he and his wife, Denise, will especially miss letting Zeus sit on their laps while the family would grill on their deck.

"We'll really miss him," Doorlag said.
The previous record holder, Giant George, stood at 43 inches before his death.
We'll miss you, Zeus. You were truly a great Great Dane.