Winter came a little too soon for some Americans this week, as an early-season snow storm moved through parts of the western United States.
And it's more than just a dusting. The three day average shows several areas of South Dakota, Montana and Wyoming received more than seven inches of snow, according to the Weather Channel. Up to 18 inches was estimated to have fallen in the Bighorn Mountains in northern Wyoming.
North Platte, Nebraska; Rapid City, South Dakota and Cody, Wyoming all reported the earliest snowfall on record this week. Boulder, Colorado also saw its first snow of the season, with less than an inch reported on Friday morning.
Photos of what some are calling "Snowtember" appeared on social media and local news outlets. While some celebrated the first snow of the season, others lamented that the rest of the country was still enjoying summer while they froze.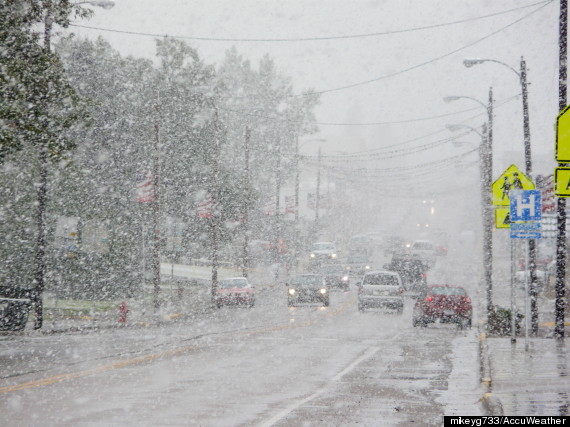 Snow blankets the town of Cut Bank, Montana (mikeyg733/AccuWeather)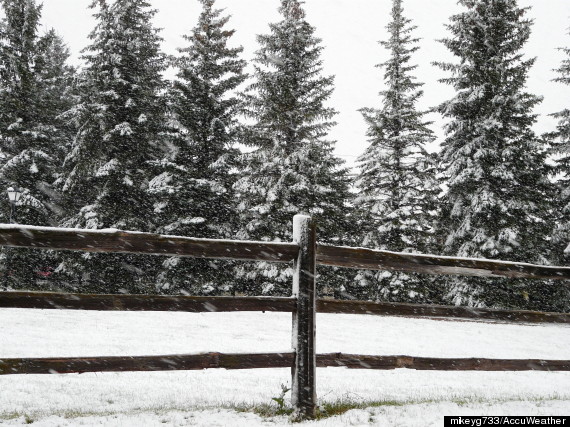 Snow falls in Cut Bank (mikeyg733/AccuWeather).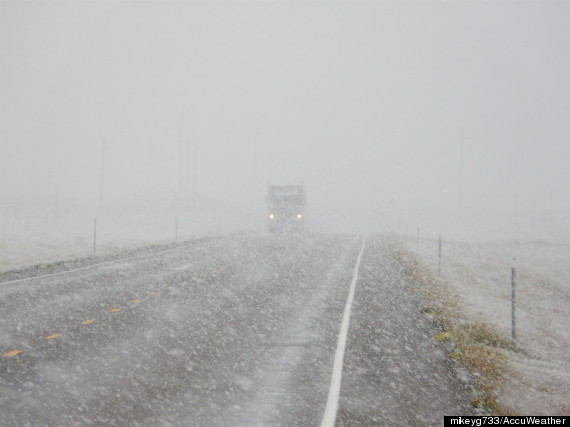 Thick snow obscures the road in Cut Bank (mikeyg733/AccuWeather)
I think Montana might have skipped a season. We have video of an early September snow in Bozeman. On Bit: WE-010TH pic.twitter.com/dVS8L0v4z6

— CNN Newsource (@CNNNewsource) September 11, 2014
Power outages around Spearfish, SD RT @capitalweather: Rapid City sees earliest snowfall on record #brr #snowtember pic.twitter.com/4JSjZSCHU0

— Horacio Gavilan (@hgavilan) September 11, 2014
Ok that's enough... #toosoon #Snowtember @Ginger_Zee #wyowx pic.twitter.com/4YyzcUQAZo

— Ali Bradley (@AliLBradley) September 12, 2014
Looks like a winter wonderland in @GlacierNPS. Winter Storm Warning in effect. #mtwx #Montana #snow pic.twitter.com/cypTVYkVcv

— Mike Rawlins (@mikerawlins) September 10, 2014
Near an inch of snow at Rapid City. This is the earliest recorded snowfall going back to 1888. #sdwx pic.twitter.com/xUetPL4tQY

— NWS Rapid City (@NWSRapidCity) September 11, 2014
Snow Day in September! #Snowtember in Buffalo, WY. today. credit: @mossgrowth for the photo. #WeatherNationTV pic.twitter.com/hL2j0Qg7xu

— WeatherNation (@WeatherNation) September 12, 2014
This kid from Calgary, which saw heavy snow earlier this week, summed up what many are thinking about the early winter.
Calgary had their first snow of the year. This kid won the internet by posting this pic to reddit... pic.twitter.com/hAPPWyZ6qd

— Michael Eckford (@michaeleckford) September 10, 2014
BEFORE YOU GO
PHOTO GALLERY
Animals Playing In Snow