We know device addiction is a major problem in travel (and in life in general). A walloping 46 percent of working leaders continue to answer office emails while on vacation -- and as a culture, we just can't seem to unplug.
But great news! If you can't part with all your technology and goodies and general STUFF, you can now access all of it whilst you lounge! Like, you know when you want to have your iPhone and your tablet and your Android with you while you tan?
If you can't tell, we find the whole concept just a liiittle bit embarrassing.
PoolSafe is a personal poolside safe box that's springing up in resorts worldwide. As of this month, it's available at Atlantis Paradise Island in the Bahamas. The box debuted in May at a Hyatt Regency in California and has since been integrated at select Westins and Marriotts.
PoolSafe is more than just a safe -- the gadget has GPS-tracking capabilities, cup holders for your cocktails and a call button for hotel food and beverage staff. And of course, there's a USB charging port for your beloved phone.
The box can wheel right up next to your chair, ready to cater to any and all plugged-in needs you may have while on your "getaway" from the real world.
Bobby Genovese, one of the project's investors, says orders are rolling in for the PoolSafe.
"We knew the need was tremendous," Genovese said in a press release. "And now we are seeing how right we were."
All we see is the need for a major digital detox. Yikes.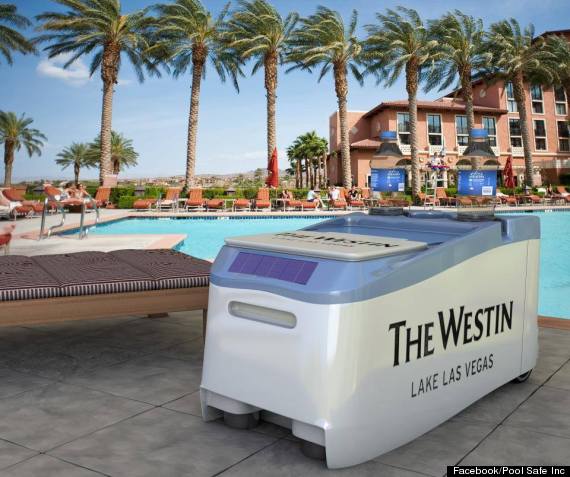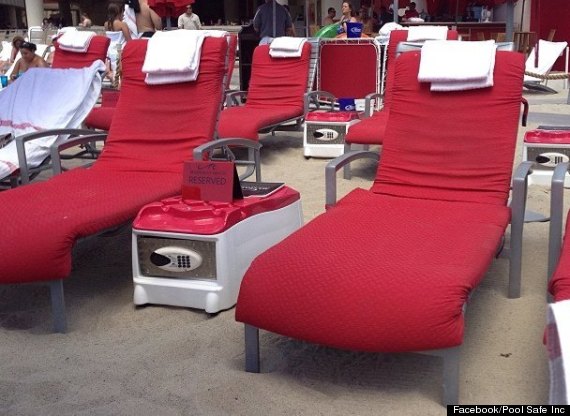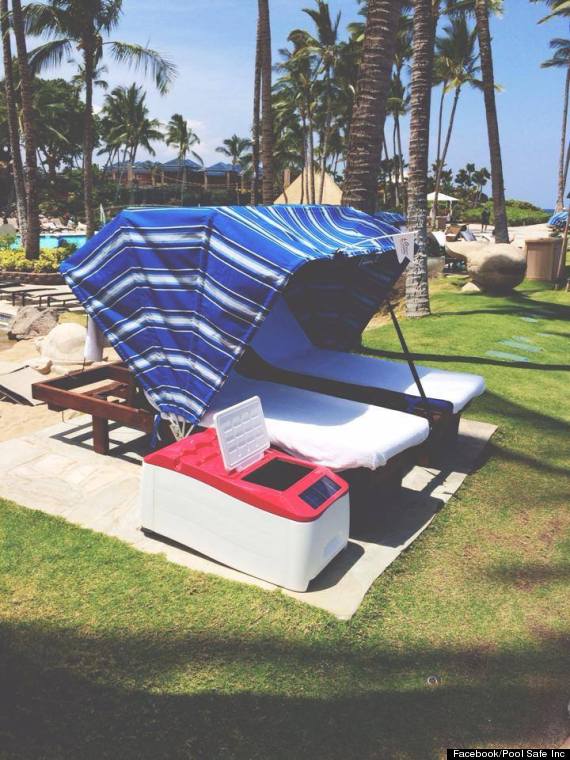 BEFORE YOU GO
PHOTO GALLERY
World's Weirdest Travel Gadgets (PHOTOS)