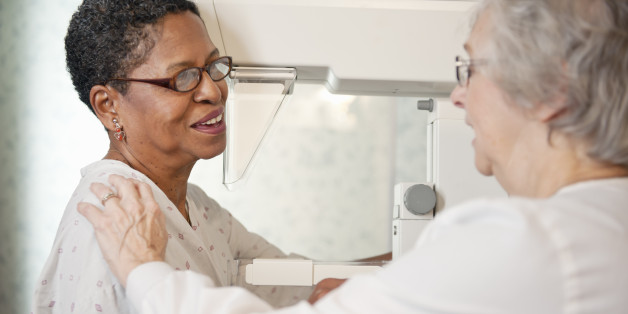 While regular screenings can be useful in early detection of breast cancer, age should be considered when weighing the benefits. The United States Preventive Services Task Force currently recommends women between ages 50 and 74 go in for mammograms every other year, but a new study says that, for women over 70, there may not be much of a benefit.
A Netherlands-based study published in the British Medical Journal argues that screenings in women over 70 may actually lead to over-diagnosis and, consequently, over-treatment.
In the Netherlands, the ceiling for breast cancer screenings was upped from 69 to 75 in the late 1990s. Researchers looked at screening data for around 25,000 Dutch women ages 70 to 75 and also for over 13,000 women ages 76 to 80, for a period of 15 years starting in 1995. Their analysis showed that after the age limit for recommended screenings was increased, the number of cases of early stage breast cancer also increased. The diagnoses went from around 249 incidences per 100,000 women to nearly 363. Diagnoses for advanced stage breast cancer, however, fell slightly, from around 59 to 52 cases per 100,000 women.
They calculated that for every advanced stage diagnosis in women of this age, around 20 "extra" diagnoses for early stage breast cancer are made, which they consider an over-diagnosis.
Other research has also warned against the dangers of over-diagnosis among older women. A study conducted earlier this year recommended that doctors consider a woman's life expectancy before ordering a breast cancer screening, saying that the benefit of screenings only outweigh the risks if the patient can be expected to live another decade.
Another study highlighted that annual screenings are unnecessary, and that going in every other year, as per USPTF recommendations, lowers the chance of false positives and biopsies.
In older patients, the concern is that over-diagnosis can lead to unnecessary anxiety and aggressive treatments which can lower the quality of life.
"Instead of using mass screening, the decision to participate in the screening programme should be personalised, based on remaining life expectancy, breast cancer risk, functional status and patients' preferences," the Dutch researchers concluded in a release.
BEFORE YOU GO
PHOTO GALLERY
5 Ways To Wake Up Without Coffee