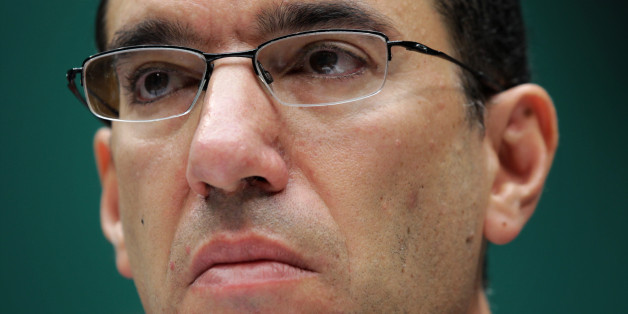 More than 360,000 individuals enrolled in health insurance via the Obamacare exchanges must provide federal authorities with updated information about their incomes by Sept. 30, or risk losing the subsidies that cut the cost of their coverage, the Centers for Medicare and Medicaid Services announced Monday.
Federal authorities will begin contacting 279,000 households, representing 363,000 individuals, on Monday to urge them to provide additional information about how much money they make because the figures submitted in their Obamacare subsidies applications don't match federal tax records, said Andy Slavitt, the principal deputy administrator of the Medicare and Medicaid agency, which also oversees the health insurance exchanges. More than 8 million people enrolled into private health insurance plans via the Obamacare exchanges during the six-month sign-up period that began last October, and 85 percent received subsidies.
Consumers who do not contact health insurance exchange authorities to verify the accuracy of their income or to offer up-to-date information risk seeing their tax credits reduced beginning next month, Slavitt said. These people may also have to repay the government if they received more subsidies than their income should have allowed.
Discrepancies between Obamacare applications and other federal records don't necessarily indicate consumers attempted to defraud the government, and enrollees may have submitted more accurate information than found in previous tax records, the agency emphasized in a press release.
The Centers for Medicare and Medicaid Services already has worked through the majority of the cases where records didn't match. As of May 30, income information about 1.2 million households, and more than 1.6 million people, wasn't consistent with other federal records. Since then, issues for 467,000 households have been resolved, and another 430,000 cases are in progress, according to the agency.
In addition, the agency disclosed that 115,000 enrollees haven't verified their citizenship or their immigration status, and will lose their health insurance coverage if they do not. Federal authorities set a Sept. 5 deadline for these individuals to provide accurate information about their legal status when they contacted 310,000 people last month. Advocates for immigrants have complained that some enrollees who attempted to comply encountered bureaucratic obstacles.
The Centers for Medicare and Medicaid Services will begin notifying those 115,000 enrollees that their coverage will be cut off at the end of the month. Those who wish to re-enroll with updated citizenship or immigration status documentation will be allowed to do so, Slavitt said.
The next Obamacare enrollment period begins Nov. 15 and runs through Feb. 15.