With mere days left before Scotland's historic vote on independence from the United Kingdom, supporters and opponents launched a final bid to convince their countrymen to follow their lead.
One day after thousands of independence supporters rallied in the streets of Glasgow, British Prime Minister David Cameron is traveling to Scotland on Monday in a last-minute effort to convince Scots of sticking with London.
If a majority of voters would choose to split, Scotland would become independent from the U.K. in 18 months. Polls indicate the race remains too close to call.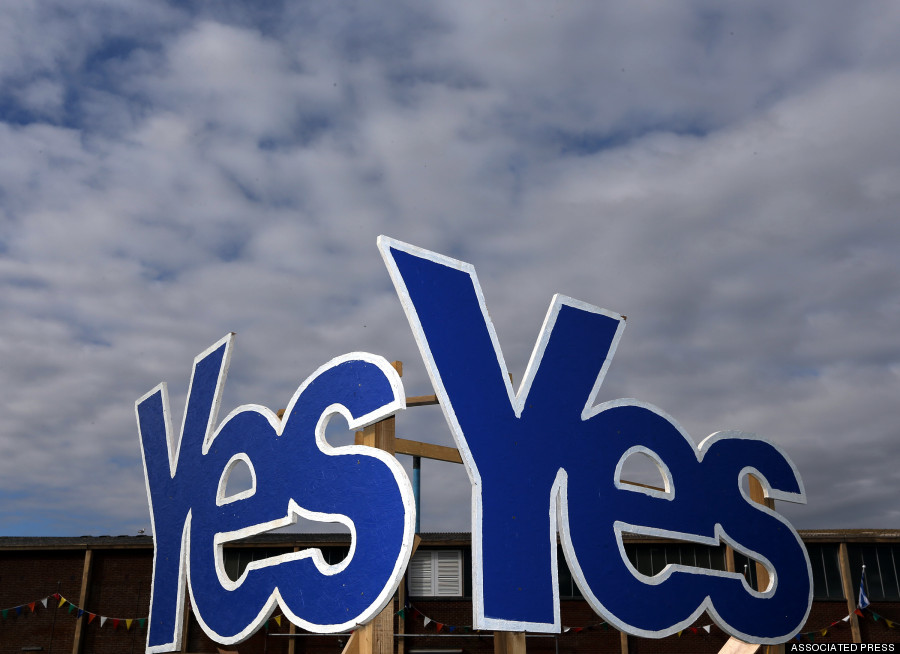 In this Monday, Sept. 8, 2014, file photo, "Yes" signs are displayed in Eyemouth, Scotland. (AP Photo/Scott Heppell, File)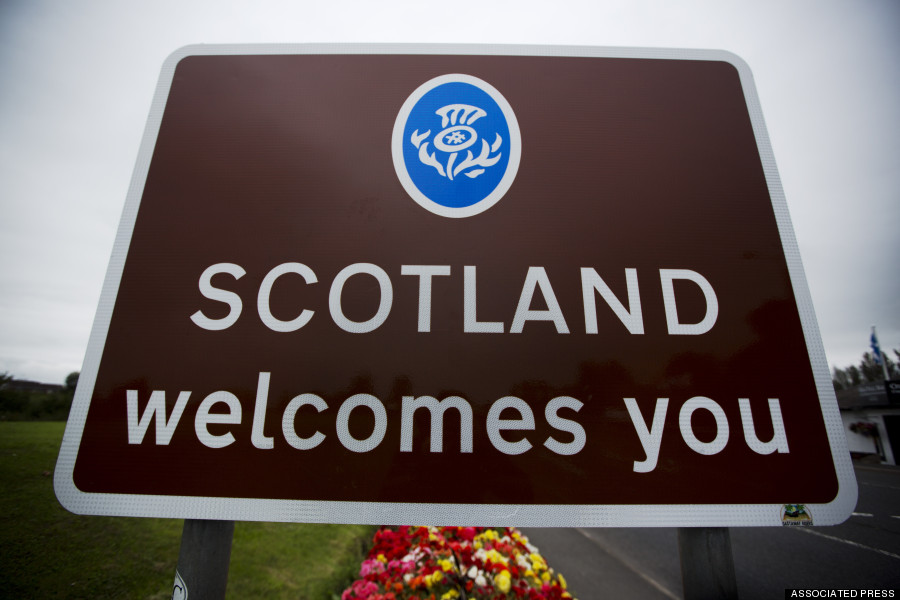 A "Scotland welcomes you" sign stands beside a road near Gretna, Scotland, Monday, Sept. 15, 2014. (AP Photo/Matt Dunham)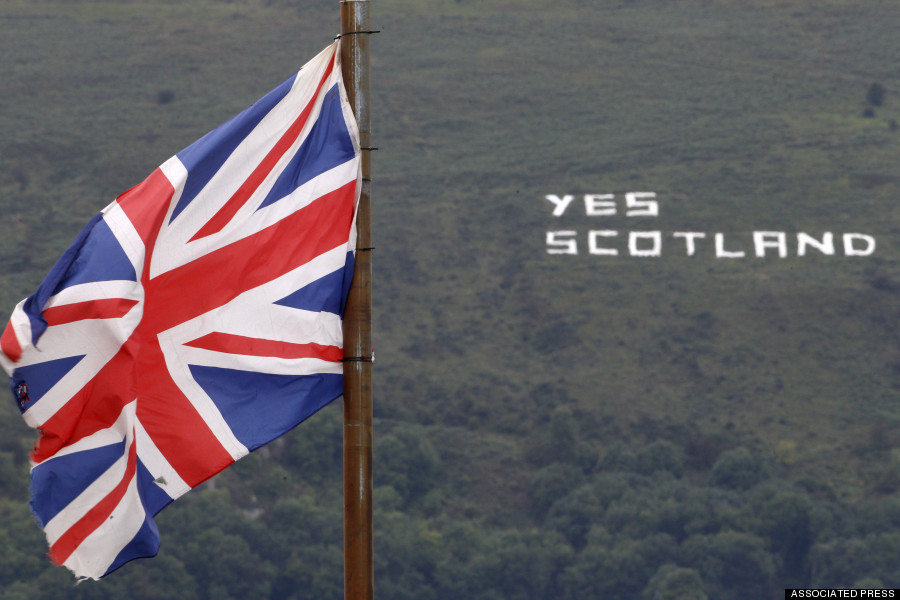 Republican writing supporting the Yes vote in the Scottish Referendum on a mountain in West Belfast, Northern Ireland, Monday, Sept. 8, 2014. (AP Photo/Peter Morrison)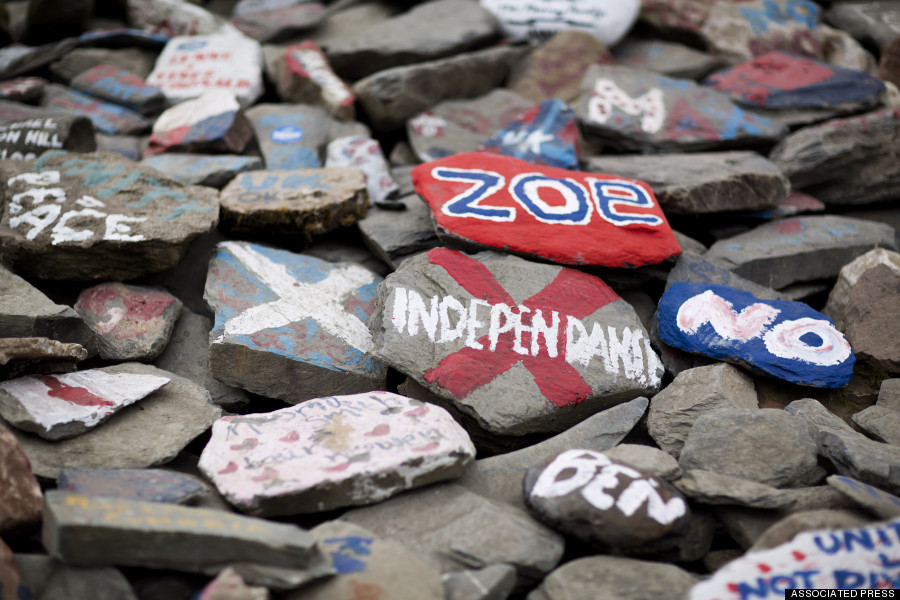 Decorated stones form "The Auld Acquaintance" cairn, which is being built as a monument supporting the union of Scotland and the U.K. on the England Scotland border near Gretna, Scotland, Monday, Sept. 15, 2014. (LEON NEAL/AFP/Getty Images)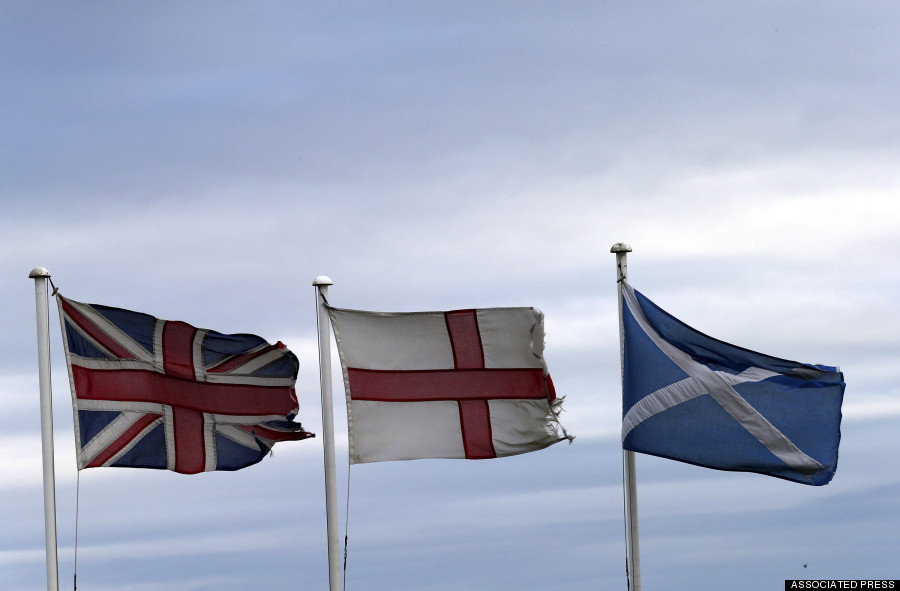 From left, the Union Jack, St George's Cross and the Saltire fly at Adderstone, England, Monday, Sept. 8, 2014. (AP Photo/Scott Heppell)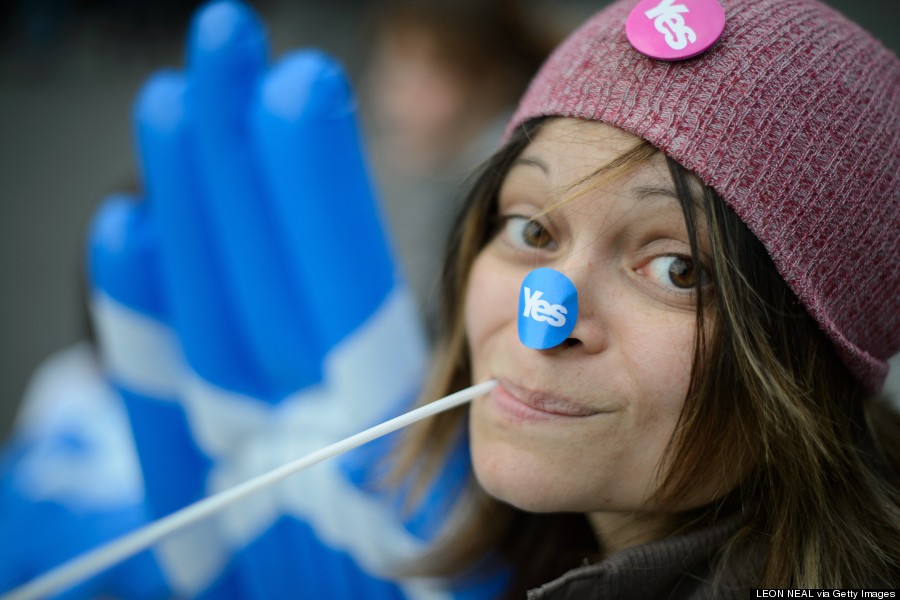 'Yes' campaign supporters gather outside Usher Hall ahead of the 'A Night for Scotland' concert in Edinburgh, Scotland on September 14, 2014. (LEON NEAL/AFP/Getty Images)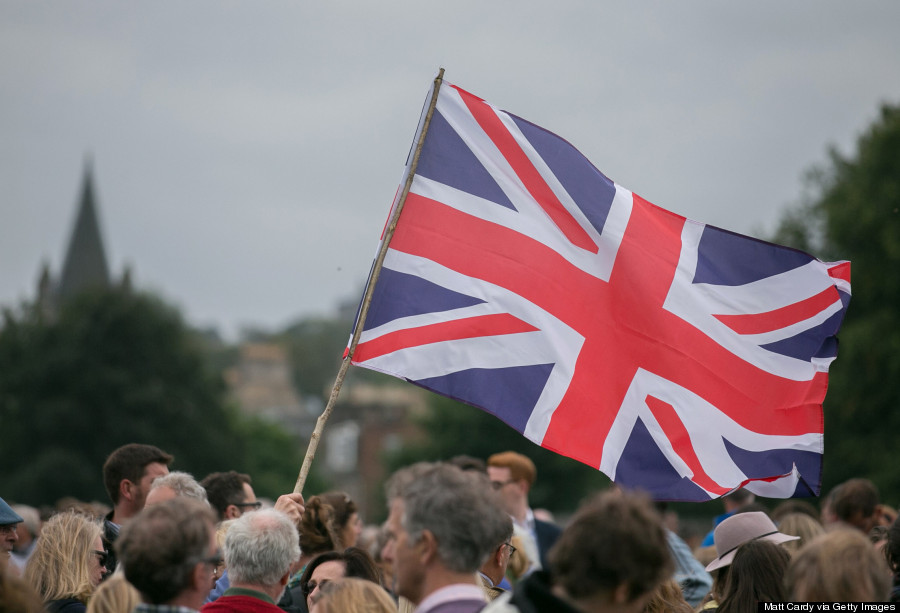 No vote supporters gather at the Grange Club for the Big No aerial photocall on September 14, 2014 in Edinburgh, Scotland. (Photo by Matt Cardy/Getty Images)