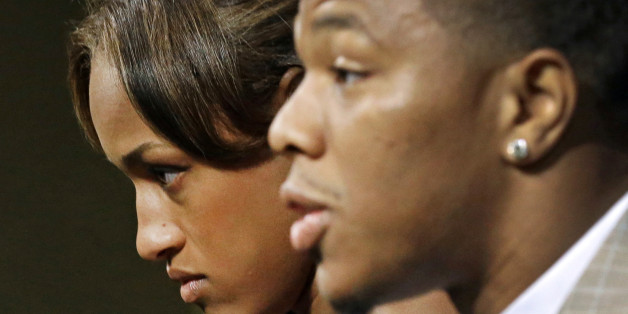 Editor's note: Tracy Treu worked at Mother Jones from 1998 to 2006 and is married to former Oakland Raiders center Adam Treu, who played 10 seasons in the NFL.
I'm so fed up by people blaming Janay Rice. We're asking for incredible bravery, and we're giving little compassion to this woman. Because it's so easy to say: "Well, she's the fool who married him. Why doesn't she just leave?" There are just so many components to it that people aren't aware of.
The NFL is a culture that values secrecy. When you're with an NFL team, the message to you is clear: Don't fuck anything up for your partner, and don't fuck anything up for the team. Don't be controversial. Don't talk to the media. Stay out of the way. Support the player and be quiet.