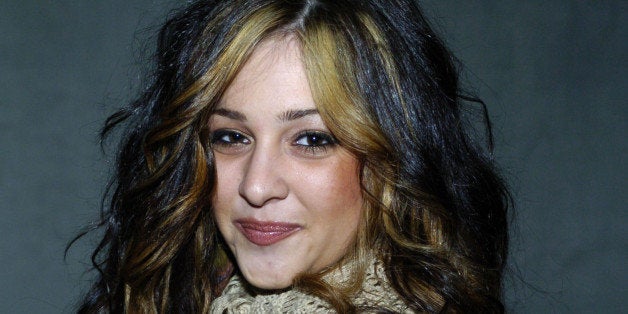 Much has changed for Alisan Porter in the 23 years since she starred as an adorable con artist in "Curly Sue." These days, she's a married mother-of-two, and focused on her music career. She also revealed that she struggles with alcoholism.
"Hi, I'm Ali, and I'm an alcoholic," Porter wrote on her blog. "Yup, bet you didn't see that one coming. Or, because you know that I'm a former child star, you totally did. Anyway, it's the truth. I've been sober since Oct 28th, 2007 and I haven't touched a drink or a drug since."
Porter revealed she didn't hit a "crazy bottom" or "shoot heroin in an alley," but her story "was enough for me to know that enough was enough."
The 33-year-old wrote that she was living in New York city when she realized she needed to get sober.
"I was miserable and overwhelmed with life. I was heartbroken and realizing that what had always worked for me in the past was NOT working at all. Not even a little bit. I felt trapped, scared, and sad and I was ready to really go for broke or get better," she wrote, adding that she then called her mom, and days later she was off to treatment.
"For the next four years I went to meetings, worked the steps, got a sponsor, found a god of my own understanding, prayed, meditated and basically grew up," Porter explained. "Growing pains were inevitable, I felt them often but I continued on the path because unlike my old ways, this way was working."
And while Porter also admits that the stress of raising two children has tempted her to drink, she reminds herself that she doesn't drink "because I don't want to miss one second of the responsibilities I get to have today."
"I don't drink because I can't. I want to, a lot of days, because I'm human and because life gets hard. But I don't," Porter wrote. "Sobriety offered me everything I ever wanted and never got."
BEFORE YOU GO
PHOTO GALLERY
Celebrities Who Have Battled Addiction